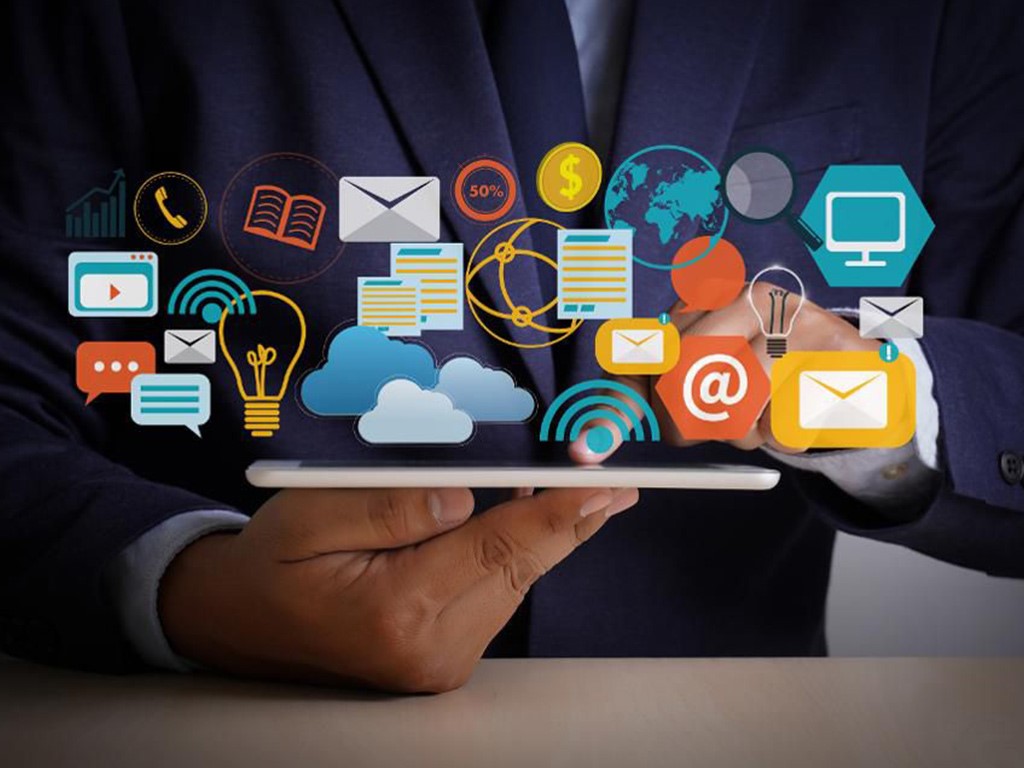 5 Strategies to Boost Your Business Profits with Digital Marketing
Most startup companies and small businesses today function on a limited cash flow. They have to exploit their entire disposal to get the maximum of their ROI and increase profit over time.
When we talk about boosting the business, not all marketing tactics bring you profit. There are specific strategies that are most effective in leveraging your sales and are more capable of raising revenue.
We know that the Internet today has wholly integrated into our daily lives.  According to a recent study, an average person spends more than nine hours a day on social media platforms, and almost 65,000 searches are made per second on Google, making it a top search engine.
Almost everyone today uses search engines to find the products they need, making it essential for businesses to improve their digital marketing strategies and generate quality content that promotes the corporation to its highest.
It doesn't count what kind of business you own and whatever concerns it needs to address. Digital marketing campaigns can always offer you a great set of benefits.
Digital marketing strategies to boost your business profit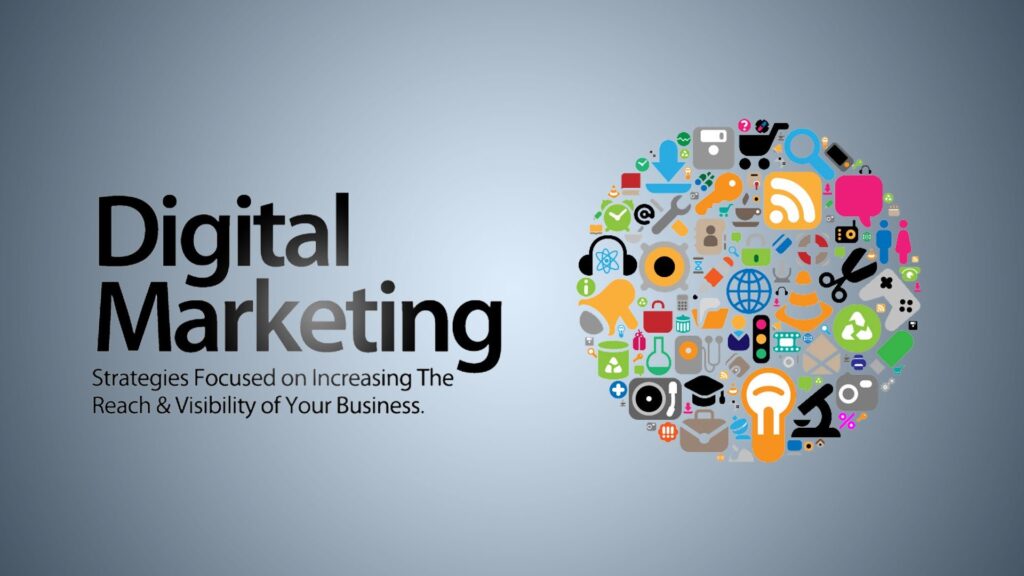 The digital marketing industry is continuously progressing, and the competition has become stringent than ever.
Here are a few campaigns whose implementation can guarantee you a successful and result-oriented boost of your company's revenue.
1.     Content Marketing
It is an organic marketing campaign where you create high-quality content to engage with the targeted audience online through different web channels and search engines, including blogs, interviews, website content, etc., by creating, distributing, and publishing the content.
The content you generate related to your brands gives your audience and customers the information they are looking for regarding your products or services.
One of the most popular digital marketing campaigns includes content writing and marketing via bloggers and influencers. Your content and influencer's fan following together can be a more significant way to convey your brand's idea and help bring traffic to it.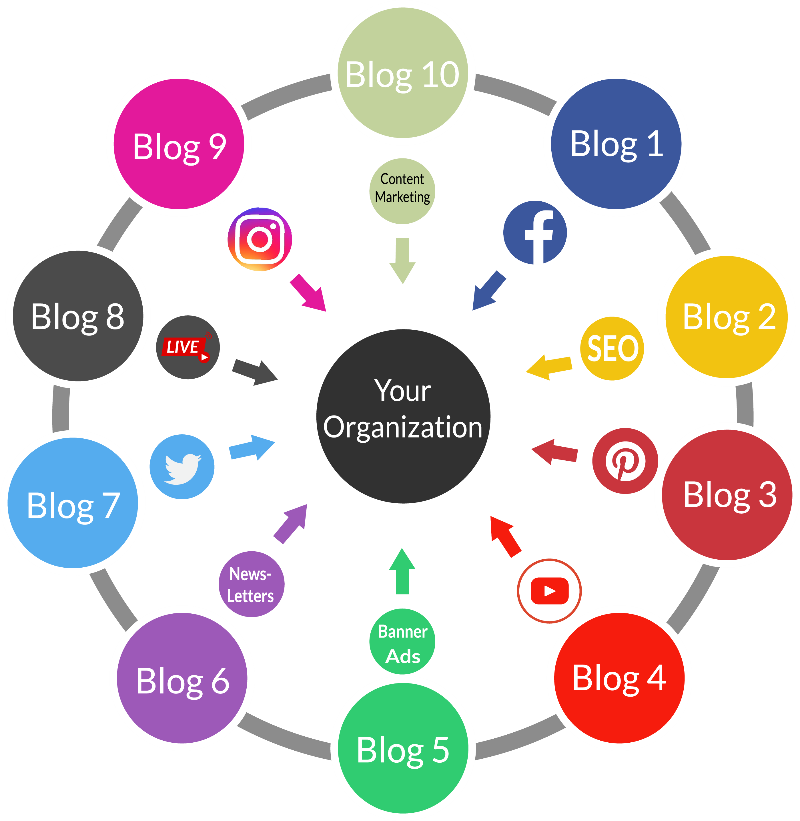 According to a Forbes study, people spend around five to six hours a day viewing content on numerous social media platforms such as Snapchat and Instagram to make their buying decisions.
You might have seen enterprises collaborating and sending PRs to influencers; then the influencers create a video or written post for them in exchange. This strategy gives the content more visualization and engagement than any other marketing tactic does.
Today, content marketing generates three times more leads than traditional advertising methods, making it the top best strategy to boost business profits via the digital marketing arena.
2.     Social Media Marketing
Social media marketing works on several core pillars that help you reach your targeted audience via high-quality content and highly targeted social media advertisements.
When you're talking about leveraging your business profit with social media marketing, Instagram marketing campaigns need to be prioritized.
Instagram stories to power your business
You can power your business using its stories feature. How? Here's the guide.
Take a look around, find your targeted audience and design the creative stories that match your brand. The more aesthetic your stories are, the more people they will attract.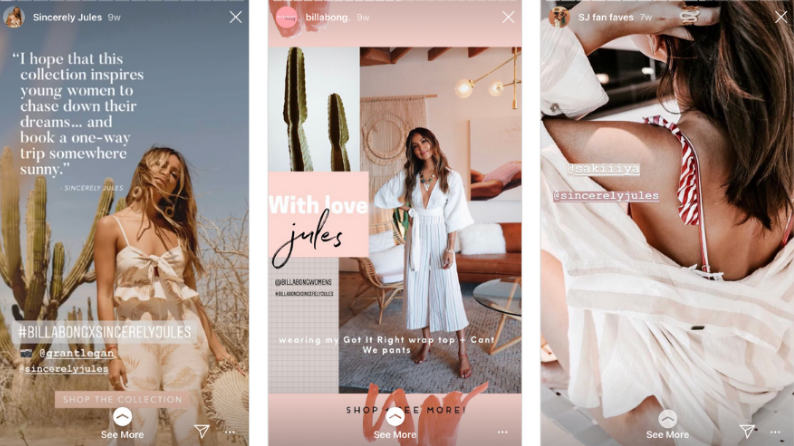 Collaborate with Instagram influencers and ask them to share your content on their stories; you can also go for a live session to bring a new audience to your page.
Leverage Facebook for business profit
According to studies, almost 1.8 million people are connected to small businesses on Facebook worldwide.
A Facebook business account can help you:
Increase customer support
Enhance your brand recognition
Improve engagement among customers
Promote recent offers
Go viral
To promote your brand, maintain a robust presence and add posts regularly to increase audience engagement. Join Facebook pages, promote your brand, ask your network to share the blog to generate more leads, and run Facebook Ad campaigns.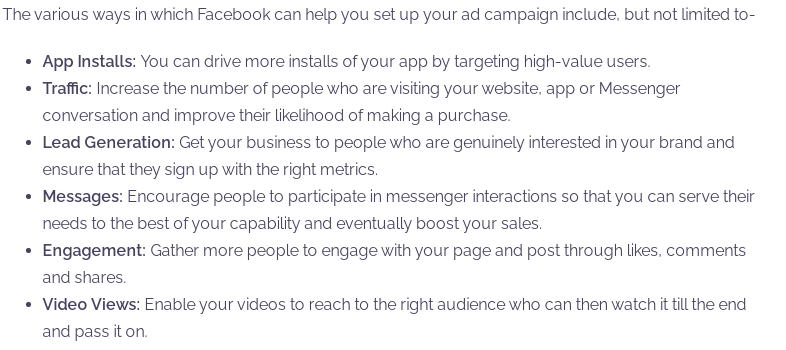 However, every ad type is designed to meet some specific goals. Select the right format and go-ahead for a successful campaign.
YouTube Ads to Boost Your ROI
YouTube ads can do a lot for your brand and videos can be critical to your digital marketing and boosting your business profit. For instance, It expands your digital reach. With every video view, your ad can be exposed to a potential customer interested in the services or products you offer and turn them into consumers.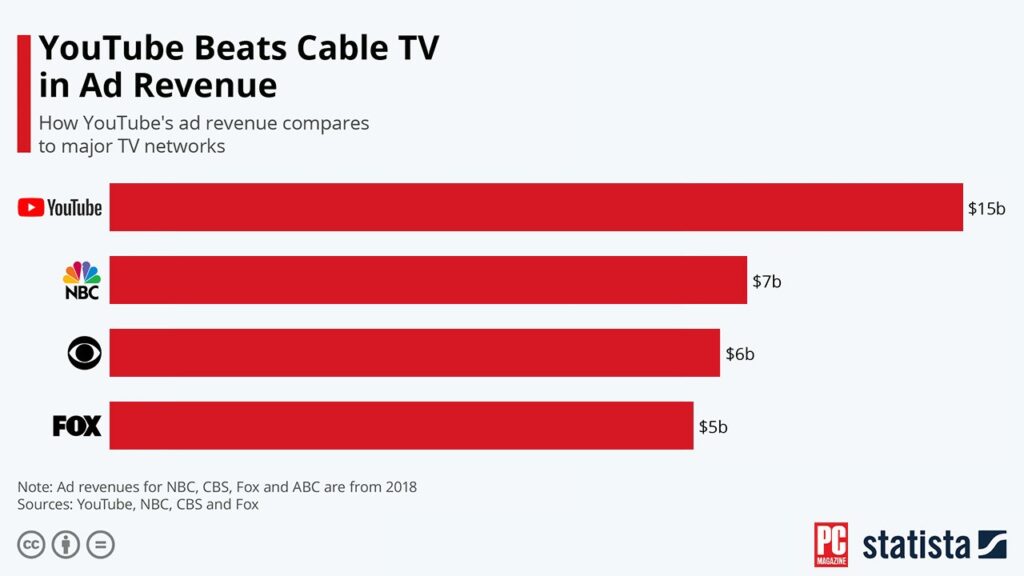 YouTube Ads offer a variety of formats that you can use to keep your audience engaged. Three of them are Trueview, Pre-roll, and Bumper Ads.
You can use them according to the goals you are trying to achieve and are free to employ a single format or multiple formats.
3.     Google My Business
One of the most underrecognized marketing tools is Google my business. Enterprises and organizations can use this strategy to manage their online presence throughout Google, including map and search engine optimization.
The top-ranking factor focuses on the relevancy, interaction, and prominence of your page.
Relevancy emphasizes how companies direct their information and fit the customer's search intent. Simultaneously, the interaction focuses on your business, and its online presence and prominence indicate the activities close to your business.
GMB plays a vital role in your marketing strategy. When you rank high on Google my business, it increases your chances to reach local consumers who are ready to buy from your company.
These are a few recommendations to optimize your GMB listing for better visibility:
Fill everything out, add all the information that google asks you. It may include your address, working hours, and phone number. Make sure every word you provide is accurate.
Add relevant content/post to your GMB listing, which can appear like an advertisement for your brand. You can use this tactic to let the customers know about sales and discounts you are offering.
Turn on your messaging to encourage communication and engage with your lead and customers.
Include a booking button so your potential customers can directly book an appointment through your GMB listing.
Ask your customers to drop a short review on your GMB listing, which can help other consumers make a purchase.
To optimize your profile, these are some tricks that can improve your business's visibility and aid you bring more traffic to your store to boost your business profits.
4.     Email Marketing
Email marketing is the cheapest marketing strategy that companies can use to leverage their profit because its minimal investment has proven to be a great marketing strategy for small businesses.
When you have your client's data, you can make the best out of it. Do you see an abandoned cart? Start triggered remarketing. Email your customer and list the products left in it.
"Building up an email allows the companies to have direct interaction with their clients. The more tactical and steered your emails are, the greater your conversations will be." Peter Marting, Digital Marketing Manager from Custom Essay Writing Services.
When email marketing is done rightly, it can generate a high ROI. In 2018 and 2019, many businesses proved that email marketing was one of the most successful strategies that increased their profit.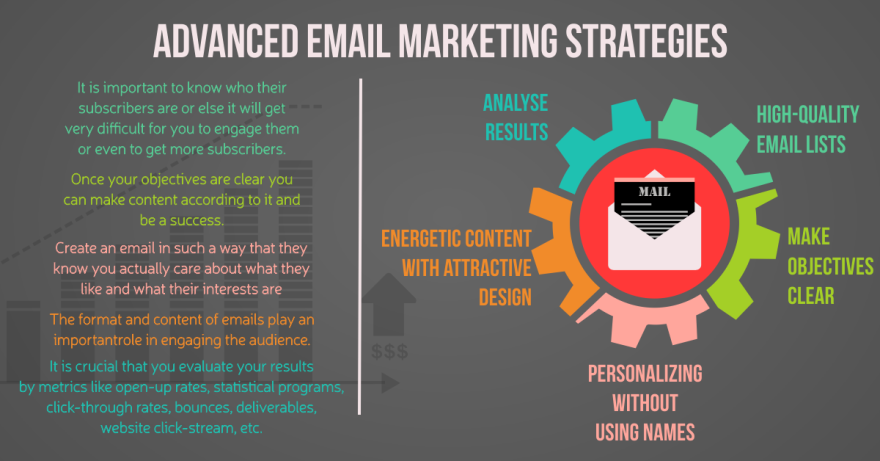 For instance, when students log in to any essay writing services, they start mailing them. Students often think about how this happens, but this is how email marketing works.
Almost 90% of businesses use email marketing as their prime focus for customer acquisition, and 59% of them believe that email marketing has the highest rate in boosting business profit than any other digital marketing tactics.
5.     Paid Advertisements
The two crucial factors that play a significant role in any business's success are marketing and advertisement. It doesn't matter whether your venture is big or small; if people don't know about it, It can never generate a high ROI.
In this internet era, print advertisements have lost their value, and online ads have transformed the marketing industry.
The easiest way to increase your visibility to your targeted audience is to register your brand for paid advertising from Google ads, Facebook ads, Instagram ads, etc.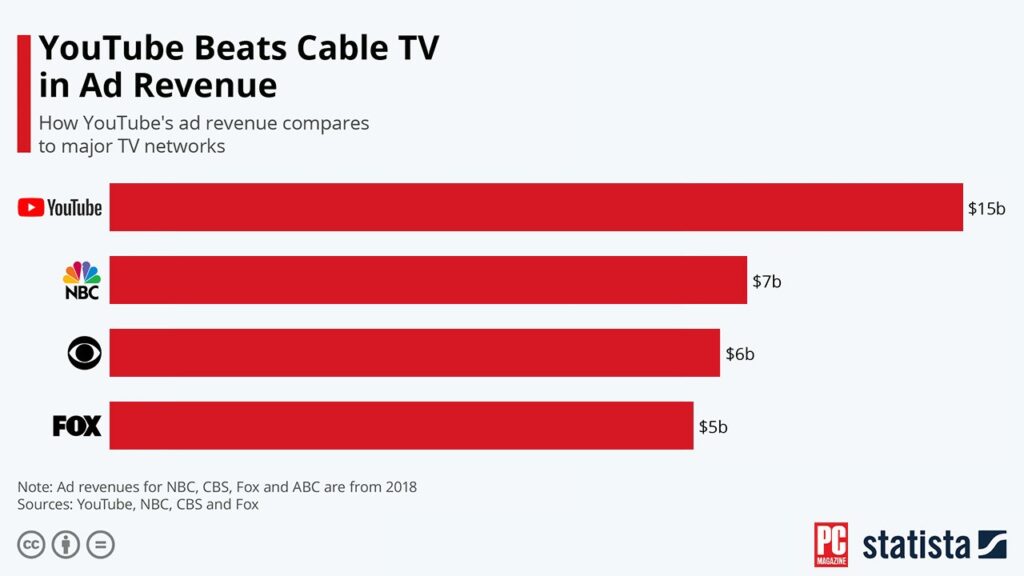 Around 60% of online purchasing occurs due to social media comments and reviews. From like to comment, share and save, these platforms provide various options to increase customer engagement.
Today, more money is being invested in paid promotions to boost the sale of a business. It is a substantial way of getting the brand known to the correct audience quickly.
Conclusion
Businesses today are fighting for customer's attention to increase their business revenue. Since the Internet has incorporated into daily lives, marketers are looking forward to strategies that can significantly impact a company's ROI.
At this point, digital marketing plays an important role. This set of marketing strategies and campaigns promotes the brand through different social media platforms, leverages the companies' sales, and boosts their business profit.
Author Profile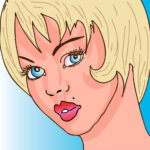 Melissa Calvert is a devoted Lifestyle Counsellor at Crowd writer and Assignment Assistance. She is a tech buff and loves to practice her interest in dissertation writing services in the UK. Her interests include creative writing and digital marketing, which can be seen through her blogs.
Latest entries