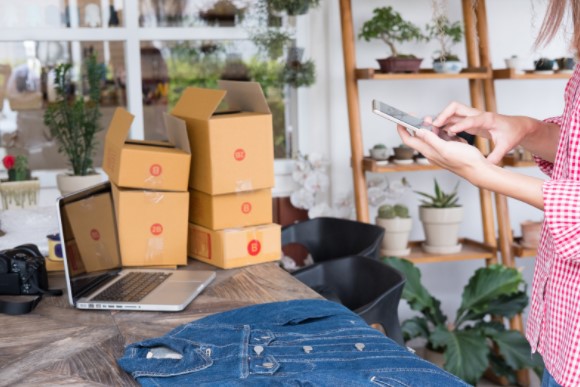 How to Set up a Flawless E-commerce Business Model?
The shift to e-commerce and away from physical retail seems to be accelerating at a rapid pace. In 2020, the sector's growth jumped to greater than 30%, speeding up the online shopping shift by an estimated two years.
However, this extreme growth doesn't guarantee business success. As the market expands, so does the number of online retailers — meaning any new enterprise will have to compete with a large number of other companies for consumer attention.
Fortunately, it's easier than ever to start an e-commerce business from scratch. There is a wide variety of platforms and technology that can handle most of the hard work for you. While there's major competition, the number of stores online also means plenty of examples show how you can move forward and build an effective operation.
These tips will show you how you can set up a flawless e-commerce business model and what kind of resources, information, and tools you'll need to be successful.
1. Know Your Niche
If you manage an existing business and want to pivot to e-commerce, you probably already have a good sense of who your audience is. You know the products they tend to buy, their needs, and the marketing they respond to best.
However, if you're starting a new company from scratch, you'll need to identify a niche. Typically, this process begins with gauging customer interest and studying market research that tells you what needs aren't being met and where money can be made.
Picking a niche that isn't overly crowded will help if you're trying to find your audience, as you won't have to deal with as much competition at first.
It's also a good idea to find a niche that includes additional opportunities. These can provide the potential for long-term business partnerships with related companies you aren't competing with.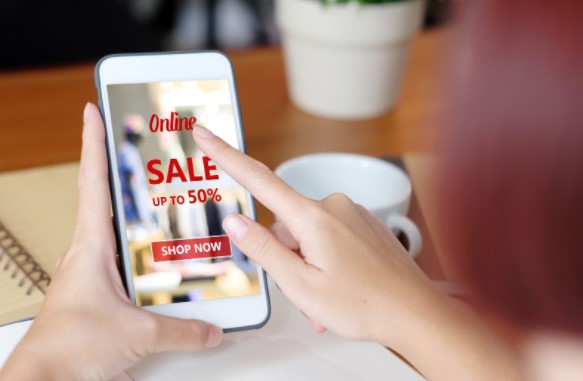 2. Choose an E-commerce Business Model
You have a few different choices regarding how you'll make money with your online storefront.
To start, there are the standard business models that work just as well online as they do offline — business-to-business (B2B) and business-to-consumer (B2C). Some companies also manage a combination of the two — sometimes called business-to-many or business-to-all. For example, a software provider may offer business and consumer licenses. A vendor, on the other hand, may sell its products both individually and in bulk.
There are also consumer-to-consumer (C2C) sites, like eBay, Etsy, and Craigslist, that facilitate transactions between different consumers.
Other models are more specific to e-commerce, though you may see them offline as well. With the increasingly popular dropshipping model, customers request items from your store, and you then pass on the order to a vendor or retailer. Typically, the vendor will be responsible for packaging and shipping the e-commerce product.
You won't have that much control over the product with this method, but you can still manage packaging depending on the vendor. Around 70% of buyers say packaging influences their purchasing decisions, so adjusting this can help you improve sales. You'll also be able to use design elements like logos and custom graphics to build brand recognition.
Similarly, white-label and private-label businesses order items from a third-party vendor or manufacturer and add their information to the finished product. Private label businesses will be the exclusive distributor for a product. On the other hand, white-label distributors purchase generic items available under different brand names and add their labeling before shipping.
Any of these e-commerce models may fit your current offerings or your business experience. While none are guaranteed to be successful — drop shippers and white-label businesses especially face massive competition — they have laid the foundation for successful companies in the past.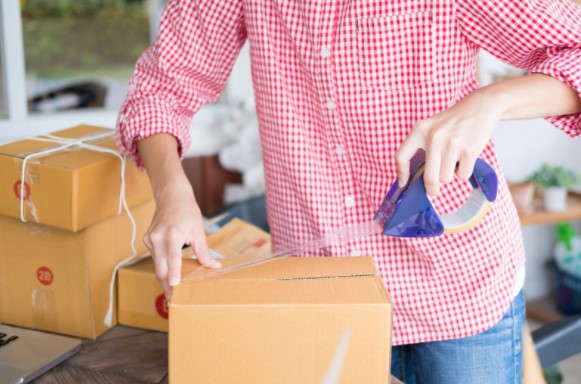 3. Buy the Right Platform — or Build Your Own
Every online storefront needs a platform — the underlying tech that powers everything on the site, from product listings to checkout to shipping notices.
Most online retailers use prebuilt platforms, even if they have the money to create their own. Penguin Books and Hasbro use Shopify for their online stores, while Toyota and Sony use BigCommerce.
Building your own platform wouldn't exactly be reinventing the wheel. You will have a lot of extra control over the features, as well as your site's look and feel. However, premade platforms are pretty robust and should handle the needs of most e-commerce businesses.
Even if one of the major e-commerce platforms isn't right for your business or lacks key features that you want — like multilanguage support, customizable checkouts, or strong SEO tools — there's probably another that can meet your particular needs.
Before you commit to building your own platform, it's a good idea to see what major platforms you can buy and research their features and limitations.

4. Build Your Brand
Brand recognition is important for any company. For e-commerce businesses, however, it can be essential to success.
E-commerce businesses are up against the major competition. You don't just have to worry about the other stores in driving distance — almost any company that's on the web and in your niche may be competing with you.
For this reason, branding can be just as important as product quality. Before you launch your e-commerce site, you'll want to have a plan for how you'll develop your branding and manage to advertise.
Knowing your niche will help here. Robust and comprehensive audience research is half the battle when it comes to creating effective ads.
Creating a Successful E-commerce Business Model
The rapid growth of e-commerce means that there are major opportunities for businesses wanting to get started in the sector. However, the size of the online retail market also means there's some serious competition.
Before creating your e-commerce business model, you should start by identifying your niche, choosing a platform, and determining what kind of products you'll offer. It's also a good idea to think about your branding early — major competition means your company's look and visual identity can have a big impact on long-term success.
Author Profile
Blogger by Passion | Contributor to many Business Blogs in the United Kingdom | Fascinated to Write Blogs in Business & Startup Niches |