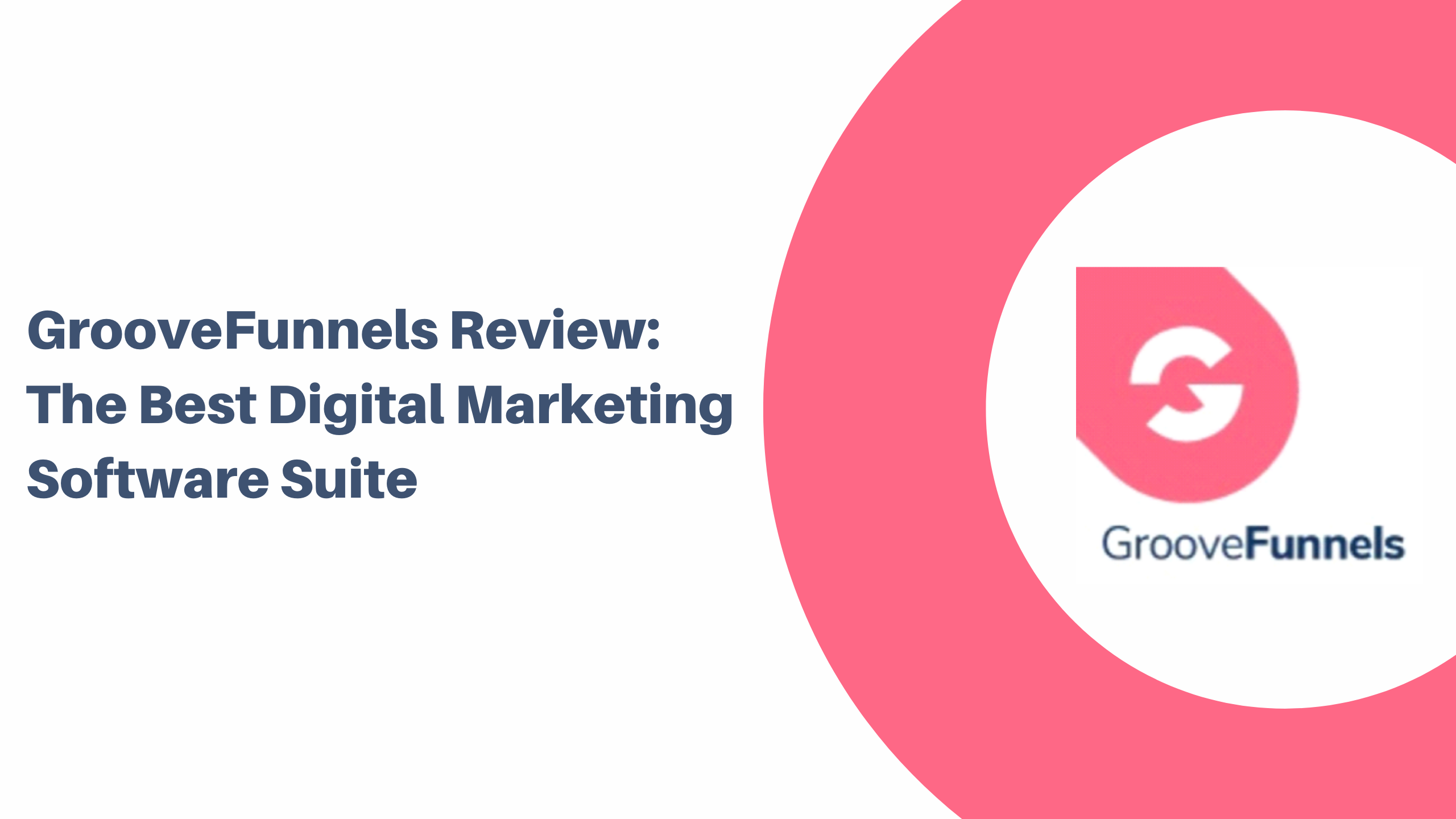 GrooveFunnels Review: The Best Digital Marketing Software Suite
GrooveFunnels is a set of more than a dozen apps for hobbyists and professional web developers and online marketers.
It's been created by digital marketers for digital marketers, and its rapid growth since the company launched to the public has been just phenomenal, with tens of thousands of active users from dozens of different countries around the world.
The co-founders of GrooveFunnels are 4 successful online entrepreneurs, marketers, and software developers, Mike Filsaime, John Cornetta, Matt Serralta, and Matt Naus. Mike Filsaime, the CEO of the company has a wide knowledge and years of experience with digital product creation and product launches.
He is actually a veteran in the Internet marketing industry, and now we got all of his experience, skills, and expertise contained in one of the best set of marketing tools I have ever seen
It's important to understand that GrooveFunnels is not just a website and online sales funnel builder.
While some of the apps are yet in beta test development, the main backbone apps such as Groove Pages and Groove Sell are fully functional and constantly updated to keep the highest standard of the best website builders in the digital marketing industry.
Here is just a basic overview of what you get:
FREE sales, page, and funnel building platform
Ability to create full product funnels
Possible to build my own branded websites with full navigation
Can integrate with my own custom domain name
Able to sell my products with what they call a 1-click upsell
Capability to integrate upsells, downsells, and order bumps
Even has a way to create my own powerful affiliate program for my products!
And that's just scratching the surface, there is a lot more of what GrooveFunnels can do for you.

GrooveFunnels Pricing and Plans
At the moment they offer only main plans, which are:
Free Plan subscription (FREE)
Get a FREE subscription to GroovePages and GrooveSell for LIFE!
Premium Plan subscription (One-time payment of only $1394)
Pay just ONCE and Get It ALL! The current promotion allows anyone to upgrade their free account to premium and enjoy unlimited and unrestricted lifetime access to ALL apps that the Groove Funnels team created and will ever create in the future.
If this sounds too good to be true, there must be some catch right?
Of course, there is.
The catch is that GrooveFunnels is in its pre-launch phase, and this offer is not going to last forever. Once they grow their happy-customer base to a certain size, all subscriptions will be switched to monthly recurring payments of at least $99 or $199 per month.
This also means that many GF products still have to fully launch after the beta testing is done. And once all apps are full 1.0 version, Groove Funnels may stop offering free subscriptions as well.
(P.S. This means that now is the time to sign up for your free account, which would also qualify you for the additional software upgrades that they make as time goes on.)
Read this GroveFunnels Review to find out more.
Currently Available GrooveFunnels Apps
Let's dive in a bit and describe the main Groove Funnels apps available inside the GF members portal.
The current launch promotion allows anyone to get a free version of Groove Funnels, where some features are limited but fully functional overall. Free access includes Groove Pages web page and funnel builder and GrooveSell which is a marketplace for selling digital products.
Here is a list of the current GrooveFunnels apps:
GroovePages™
GrooveSell™
GrooveKart™
GrooveMail™
GrooveMember™
GrooveVideo™
GrooveBlog™
GrooveWebinar™
GrooveDesk™
GrooveSurvey™
GrooveCalendar™
GrooveAffiliate™
GroovePay™
GroovePages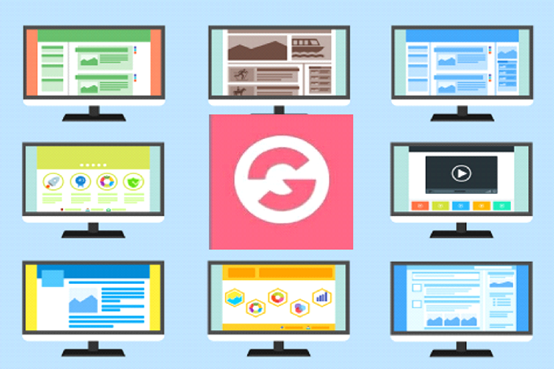 GroovePages is the main foundational app designed to quickly build modern-looking and fully functional web pages, websites, opt-in and landing pages, and all different kinds of promo sales funnels.
GroovePages webpage and funnels builder is built on the new and better coding language which allows the web pages and websites created with GroovePages to be lightning-fast and SEO friendly compared to other website builders such as Wix, SquareSpace, or WordPress. With that, the biggest problem that online marketers and web developers face has been solved, because we know that the website loading time and website speed are two huge factors when it comes to organic search engine rankings.
It's equipped with the modern Drag & Drop editor with already premade templates so building a professionally looking website becomes very fast and easy.
Another great thing about Groove Funnels is that it integrates with just a few clicks with other Groove Funnels apps and tools that marketers and developers use in everyday business.
GrooveKart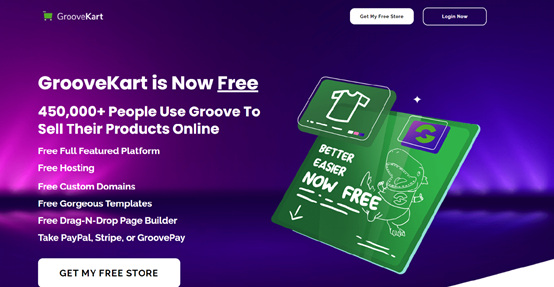 If you are thinking about building an eCommerce business, you need a fully functional eCom website to be able to sell physical products to your customers.
It is not so difficult to do with today's dropshipping system and software technology that is taking care of almost everything in the process.
GrooveKart is probably the best eCommerce platform. The features and functionalities of GrooveKart go far beyond Shopify's $299/month package.
It's been built by eCommerce marketing experts who have been tired of using the expensive apps and still missing some critical features that a successful eCommerce website should have.
So take me for the word if I say that GrooveKart is better and cheaper than well-known tools like Shopify, Kartra, or WooCommerce.
In fact, GrooveKart is 100% Free now, so you can start creating your free online store right now without a credit card or catch.
GrooveSell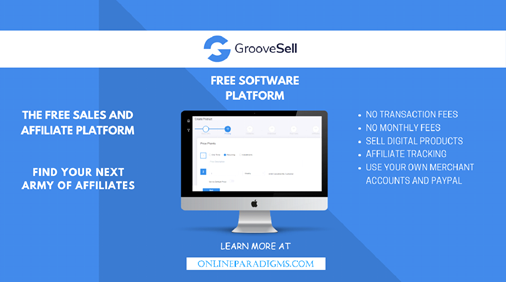 GrooveSell is an online marketplace for digital products and services.
Anyone who is not new to online marketing is probably familiar with or at least heard of online marketplaces like ClickBank, JVZoo, WarriorPlus, etc., where you can either promote your own product as a Vendor or promote other people's products as an affiliate.
So in a nutshell, GrooveSell is exactly that, but much simpler and better in any angle.
There are 2 ways.
You can create your own digital products and sell them.
You can promote other people's digital products as an affiliate and earn commissions.
GrooveMail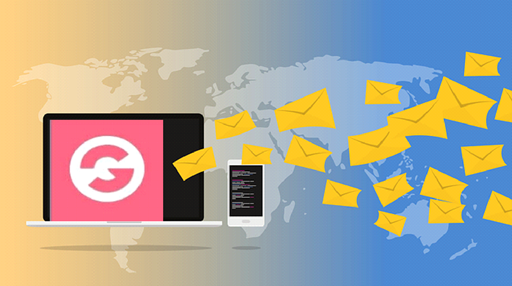 GrooveMail is basically like an autoresponder with all features and perks that top email marketing tools in the industry have.
You can collect the emails using GroovePages opt-in forms, store them safely in your list, and put them into the email marketing funnel sequence to maximize the conversions.
GrooveMember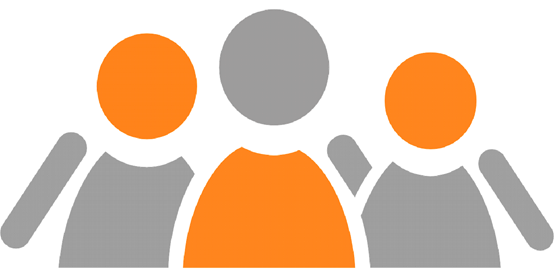 GrooveMember is a super lightweight app that integrates with GroovePages to build fully functional membership sites without getting frustrated from using complicated buggy membership software that most of the time doesn't even work.
GrooveMember is a first easy to use membership software where nothing important been left out
Conclusion
It doesn't need a rocket scientist to see that in these modern days when over 5 Billion people own a smartphone mobile device with instant access to the internet network, it's very imperative to have an online presence. And not just the website that represents your business, but also other tools that help with the traffic and conversions, etc.
In these unprecedented times with so many changes happening globally that have direct effect on small and medium businesses and their survival and prosperity, solid and online presence with an effective marketing strategy plan to find leads and grow the customer base is totally critical.
Truth is that there are so many tools and programs promising more leads and customers, or higher conversions and retention rates, that it can be very overwhelming and confusing to even know where to start.
That's why GrooveFunnels platform is the best, because it provides all the tools and training under one dashboard with easy access to all of the apps.
And it's not just about the convenience of having all tools easily integrated together under one roof.
It's also the cost which many will appreciate.
If you were about to get all of the apps and tools that Groove Funnels currently have, you'd pay extra thousands of dollars each and every year, while Groove Funnels give you the special promo offer that is really hard to refuse.
No recurring fees, no extra costs or charges.
Another great plus is that website builder and all of the other Groove apps are super easy to use, so any business owner would be able to build a slick-looking website without any problem, no questions asked.
So with that being said, it seems like GrooveFunnels is, by far, the best tool and way to build websites and manage all the digital marketing aspects of a business.
Author Profile
Blogger by Passion | Contributor to many Business Blogs in the United Kingdom | Fascinated to Write Blogs in Business & Startup Niches |