What Are Backlinks & How Do SEO Backlinks Work in 2019?
Backlinks are one of the most vital parts of SEO technqiues (SEO Backlinks). They are what search engines or bot look at when they sift through your blog or website to rank it correctly in relation to your content. The internet is an infinite loop of interconnected servers all over the planet. An individual server can hosts hundreds of thousands of websites.
The World wide web, that "www" contained it every website is a galaxy of webpages connected by backlinks. They are types of citations or hyperlinks contained in the text of the content of a site. When a visitor clicks in one they are routed to another website with related content.
Backlinks are how these websites connect to one another. They can make the difference in a website's standing on search engine ranks. Though it is unclear exactly how much priority search bots give backlinks in listing results, they remain an important factor in SEO strategy.
Good Backlinks connect website through the relevance of their content in natural (organic way). Depending on artificial backlinks meaning or those generated by websites is often the beginning of a failed SEO strategy.
What are backlinks and how do I use them to Skyrocket SEO?
Suppose we have 2 websites, site A is an art gallery, it gets a backlink for a particular piece from site B is ran an art critic. We can say that site A has gained meaningful, relevant, and a natural backlink from site B.
Due to the competitive nature of the internet, backlinks and certainly anything that can give one the edge over their competition brings out the worst in most of us. There are various unethical practices employed by site owners in order to gain more backlinks. Some of the practices include selling backlinks, widget backlinks and other activates that will be covered later in this article.
Search engines like Google frown upon most of these practices. They have comprehensive guidelines on how to go about it. Involvement in these practices or a failure to follow some of these guidelines leads to de-indexing and even penalization of a website.
Why are backlinks important to SEO?
Backlinks help make the work that search engines do easier. They also help the user(s) find information from related content and topics. Just think of the way life was before the magic of google. You had to know exactly which website contains the information you need. These days with SEO all you need to do is just type on a search bar and all the relevant results display instantly.
Backlinks have also come a long way in giving search engines and bot the ability to categorise all the content on the Web. This has connected more people with similar interests to each other.
They help search engines relevance and value to search queries launched by users. In the past, the number of backlinks featured on a webpage determined the popularity of the page on search results. However, with time and the wide usage of the internet across all industries, backlinks are now evaluated on the quality of the webpage they are coming from.
To get the most out of backlinks it is important to have quality backlinks for reliable domains and relevant websites. Backlinks from unreliable sources reduce your visibility as well as any the authority behind your content and domain.
Ranking factors for backlinks
These factors can be described as the criteria used by search engines when evaluating web pages. These factors help the search engine compile and index the search results. They relate to the aspects of a site's content, user signals, and technical implementation. For the sake of this article, we will take a look at some of the factors concerning backlink profile and their effect on search engine indexing and their future in SEO.
Backlink
There is still a connection between high rankings and the number of backlinks one attaches to a site. However, all signs show that this trend will continue to decline moving forwards. 
Anchor Text
The number of links with keyword continues to decline. 
News Domains
Pages in the middle of the first SERP have the most links from news domains. An indication that current content ranks highly. 
New and Lost Links
URLs ranked with positions 1-4 have significantly older links on average than in the previous year. The differences across all rankings have become greater. 
WHAT MAKES A GOOD BACKLINK?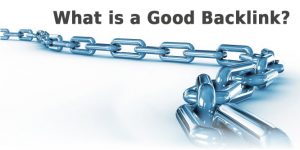 Look at what are good backlinks first: A good backlink should be relevant to the content on a webpage and fit naturally into the flow of information between the 2 sites it's linking. There many factors that Google and other search engines use to determine the quality of backlinks in of ranking of results. Though the exact formula and criteria of selection remain a secret, there are 4 general standards to aim for in getting a good backlink profile.
Every user expects relevant results when they google something. If there were suddenly a lack of relevant search results, nobody would use Google. Relevance is thus considered as an important criterion, a backlink has more value when it is coming from a relevant source.
Let's say you have a fashion design website, an incoming backlink from a retailer or cloth supplier would be more relevant than one from a real-estate agency's website. This is just a simple example; the actual involves more complex and diverse factors when Google looks at Relevance.
You can also optimise your content with the use of anchor text around text and links to help search bots determine if your link is relevant or spam.
This implies how much trust Google has placed on a particular site where you obtain your links. It is widely believed that search engines look for a set of characteristics to determine just how trustworthy a site is. The closer your site is trusted domain the more trustworthy it is. This closeness is measured by the links that stand the trusted site and the subject domain.
In order to rank higher on a search engine, a website needs to have backlinks coming from a highly trusted website. 
A profile said to be diverse when it consists of backlinks from varying domains and different types of domains. This simply implies that none or most of the backlinks should originate from the same domain, e.g. wiki pages.
Where the pages link (body, footer, etc.) and the anchor text is placed should also be considered in creating a diverse backlink profile. The link attribute is also vital. Most people think of creating backlinks from specific websites with explicit content in mind. However, these days we have fast and smart search bots that are capable of identifying implicit links, reviews, articles e.t.c. and to tie them together in a relevant manner. They go a step further in cross-referencing even more related data online.
Domain authority(DA) is an industry accepted and used search engine ranking score developed and fronted by Moz domain authority. It is an algorithmic scale that ranges from 1 to 100 points which can be measured with the use of Open Site Explorer.
Before you target a site for backlink building, check to ensure it has a DA score of over 70 points don't use anything below 40 points. There are also other tools like Majestic, Ahrefs, and Link Research Tools developed LRT Power that can come in handy in establishing the Domain authority of a target site.
You should bear in mind that it is possible to get a high DA score from untrusted sites and domains. It is therefore very important to use the trust parameter to get the right picture of how well your backlink and general SEO strategy will work in the end.
How To Get Quality SEO Backlinks
The objective of any good SEO strategy is to create backlinks naturally flow and align the content of your site to a vibrant eco-system of relevant sites. Simply providing attractive content will not make the views drowse your site more often. Read the article by SEO Mark: https://www.seomark.co.uk/backlinks/
Good content is just the starting point in acquiring quality backlinks. You need to target actively sites that have a high DA score and rank high in the trust parameters.
The problem is that most sites that score high in the DA and trust criteria will rarely publish unsolicited content. They also place very high-quality standards on any site they interact with through backlinking. Here are a few ways to work around this issue.
Maintain relevant links
A relevant backlink has the following point to it; the general content topic of the connecting domain; the core of the linking page; the appropriateness of the backlinks that hit the domain.
You can use the research tools like Majestic to ascertain the relevance of your backlinks. Remember it is very important to find and use backlinks that are relevant to your site for the sake of indexing by search engines. It will also ensure that visitors that are more relevant to your core business land on your webpage.
keep stock of your backlink profile using DA tools
You can strengthen your web presence by using a variety of Domain Authority tools found online. The same tools likeAhrefs, Link strategy, Serpstat, and Majestic, can also be used to vet the quality of your backlinks. 
stay focused on sites with actual traffic
The core of your backlinks should be strengthened with backlinks from real sites that enjoy a lot of traffic. The steps in finding such a site could certainly be a bit more intuitive but when you struggle with it and find some, it is a very rewarding experience.
You can use SEMRush an all-in-one marketing toolkit to help you check on any information you want from a website including the volume of traffic it receives. 
spread your anchor text carefully
When a site has an aggressive anchor text and it is not well distributed, it has a high likelihood of being denied ranking or even being issued with a penalty. Ensure that most of your backlinks are naked and unbranded.
It is best practice to approach the whole issue of backlinks with a high measure of selectivity and criteria of purity. Use free backlink checker to help you look through your list of backlinks as well as get a clear perspective on what could be improved in your link building strategy.
         5. Competitive backlink research
Finding or earning good backlinks can be a time-consuming endeavor. This is especially true for a new site that may look to expand on their keyword footprint. Just knowing where to start can prove challenging.
This is where competitive backlink research comes in. when we examine the backlink profile of a rival that is already ranking well in search engine indexing. We gain great insight as to how we'll approach link building and how to establish a keyword footprint.
Tools like Link Explorer come in handy in uncovering your competitor's links. In doing so you can target the same domains as your rival when building, you own backlink campaign. 
Target websites, which have high standards.
Avoid websites that appear to be full of spam on topics like betting or those sham adverts. Sites like these will only give you spam-like backlinks. Google and other such engines are sure to de-index your site or apply some kind of penalty.
Such sites generally fall in categories like; Public Networks, DoFollow Blog Comments, Sidebar Backlinks, Automated Backlinks and Everything Irrelevant to your website.
Google has and will keep on tracking and taking down public networks because they forcefully connect sites that have no relevance to each other. What's more, they have very weak content.
Dofollow comments on the blog get cheap backlinks that in almost all cases attracts a penalty from Google. Footer Backlinks also look like paid content but Google has no interest in them.
Automated backlinks and backlinks from websites with irrelevant content can also be used to spread spam. This is the easiest way to attract a penalty from Google or any other search engine.
         7. The moving man technique
Find websites or web pages in your niche or a relevant industry that no longer exist. just google the terms "page no longer exists" or "service not available" you'll land on a couple.
The next step is to use Majestic, Ahrefs, Link Research Tools or any other link crawling tool to find out which pages or domains these dead sites are liked to.
List all the domains that you found interesting or important to your task. Workaround what you have to generate appealing content the approach the owner of the domain and offer them a link to the fresh content. There is more information on using this method here.
        8. The broken link replacement method
This method works like a reverse of the moving man technique. You look at your targeted domains to find broken links that lead to outdated pages or those that remain unavailable. Instead of looking for an unavailable site and web pages.
Using Broken Link Checker or Google's Chrome Broken Link Checker Extension find links that end up in 404, 500 or 502-page errors from a domain or webpage. There are many such pages on the World Wide Web.
Make a list of all the topics you found interesting in these non-functional links. Research and come up with high-quality content based on those topics. Contact the target domains and offer to link them to your new content.
        9. Reach Out, Follow Up, and Repeat
There is a lot of coordinated planning and hard work that goes into creative backlinking. You will need to research, do some critical analysis, create some content, reach out to other people in the industry and keep at with a consistent pace.
With these concerted efforts and a bit of time the web traffic to your site, blog or webpage will improve. You just have to set goals for motivate and the rest is patience.
It's no surprise that 46% of eCommerce businesses plan on using the wonders of SEO to branch out and grow their business in this coming year. The steps highlighted in this article are what they need to attain their goals. There are so many intricate aspects to a good backlinking and SEO strategy to cover in the span of this publication.
A good place to start would be auditing your website to make 100% sure that all your content passes the bar. Read 8 Ways For Local Businesses To Get Backlinks In An Authentic Manner
In Summation
Backlinks are an integral part of how Domains and webpages connect to each other. It is hoped that the reader can put the information presented here to good use as they bolster the SEO strategy. A simple answer to the question "What is backlinking?" is if link coming from an external source leads to your website, then, you have made a backlink.
Also, remember that backlinks are used to boost a site's authority. This simply means that the backlink aligns your site with similar sites giving related and relevant information.
If you want backlinks you can build them by yourself or earn them by reaching out to other domains and websites.
At the end of the day creating quality content and familiarising yourself with SEO best practices is the only way to go. There are very few hacks and tricks to employ and even those shortcut will make you work up a sweat.
With that being said, there are many ways to get do follow links that will help your website pages to rank higher on Google.
We have listed the top 5 SEO strategies to get links – highly recommended by our SEO Consultants!
One of the best things to do it local citations building through business directories.
Guest blogging on other niche relevant websites
Link building via PBNs that are built right to support the web – web recommend getting links from well maintained blogs
Sponsored guest posting
Buy Backlinks online from reliable sources – Should be in content links that come as references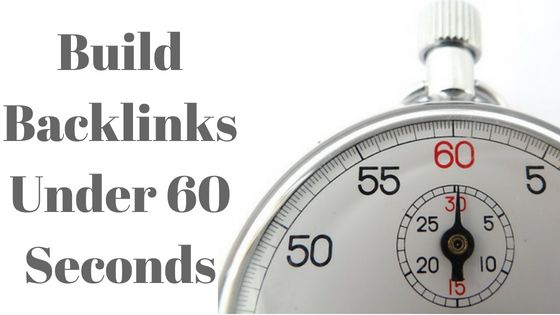 Read for more: