Top 13 business directories with high domain authority (DA 90+) to list your company online free for SEO boost
What is a business directory?
A business directory is an online business details listing website that offers a platform for business websites to list their business details in order to be found by their targeted audience in that particular niche.
The online business directories will have many categories showcasing NAP details of companies. NAP is a Name, Address, Phone Number and the most important is the website URL with a link back to the domain.
Looking at well-established free business directories online, they also provide the opportunity to get reviews and have options to tell their business story. Gone are the days you can just have the business details up and your ideal customers will call you and buy what you offer.
Why your business must be listed on business directories?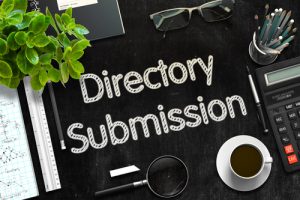 If you have a local business that operates in the UK, your customers must be able to find it online. Most of the best UK local business directories are already known by people in the United Kingdom due to their online advertising and offline marketing promotions.
So, by being listed on directories, a business can get brand awareness and make it easier for the customers to deal with them.
Another great advantage is the SEO for your business website. Google looks at businesses that are well listed on the web via all channels. It helps search engine optimization. Google reads and indexes channels and figures out what your business is about and decides if it's good to show up on Google's first page.
We have found that directory listing is one of the best ways to rank higher up on Google. And it's the first thing we do after launching the websites of our clients and as a part of our offsite SEO work.
Directory listings help organic SEO ranks on the local map pack.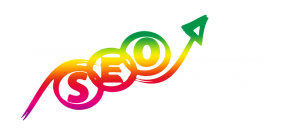 If you Google "SEO agency London" you can see how ClickDo ranks on the map pack on the top 3. Also, if you check our clients like "Angel Orthodontics" you can see how they rank on the Google map pack for keywords like "orthodontist london", which was impacted by being listed on high authority directories we are about to share with you below.
Before sharing the directories with you, here are some things to make sure your business listing is going to get all the above mentioned SEO advantages: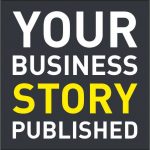 Ensure consistent listings of business details – NAP on all the channels across all the directories. This is very important and if there are different business details on each directory, your chances of ranking on the Google map pack will be reduced.
Make sure to give a google title and company details on the description. This helps the CTR.
Add multimedia, like images and videos on the listing, so people can connect with your brand and know more about your business before clicking on the link to your website.
Have a hyperlink to your website URL. This is what's going to help all the SEO juice. So you will get the domain authority passed on to your domain from the below listed high authority local business directories:
Consistent NAP. If you add or update your business on multiple business listing sites, make sure you're providing the same company information across each directory.
A link to your website. Backlinks — also known as inbound links — are crucial to your company website's domain authority. Consider adding a tracking link at the end of this URL as well, so you can see how much traffic your website specifically gets from the business directories that are linking to it.
A company description. Make sure you have a detailed description of your business that reflects your organization's mission, culture, and values.
Multimedia. Give company searchers a visual taste of your business with a picture or video of your office, your employees, or your daily business operations.
Top 13 business directories with high DA 90+
You're now in the know about the top 13 directories to list your UK business with. Add your business details to each of them and be found when customers search on their computer, tablet or mobile phone. Get the maximum SEO boost for your business online for free today!
With that being said, if you are looking to get your company details listed online, you can get in touch with Dinesh at ClickDo via email or contacting him online for a quick Skype call and free advice session.