What is Minecraft and how to play Minecraft Multiplayer with different Game Modes?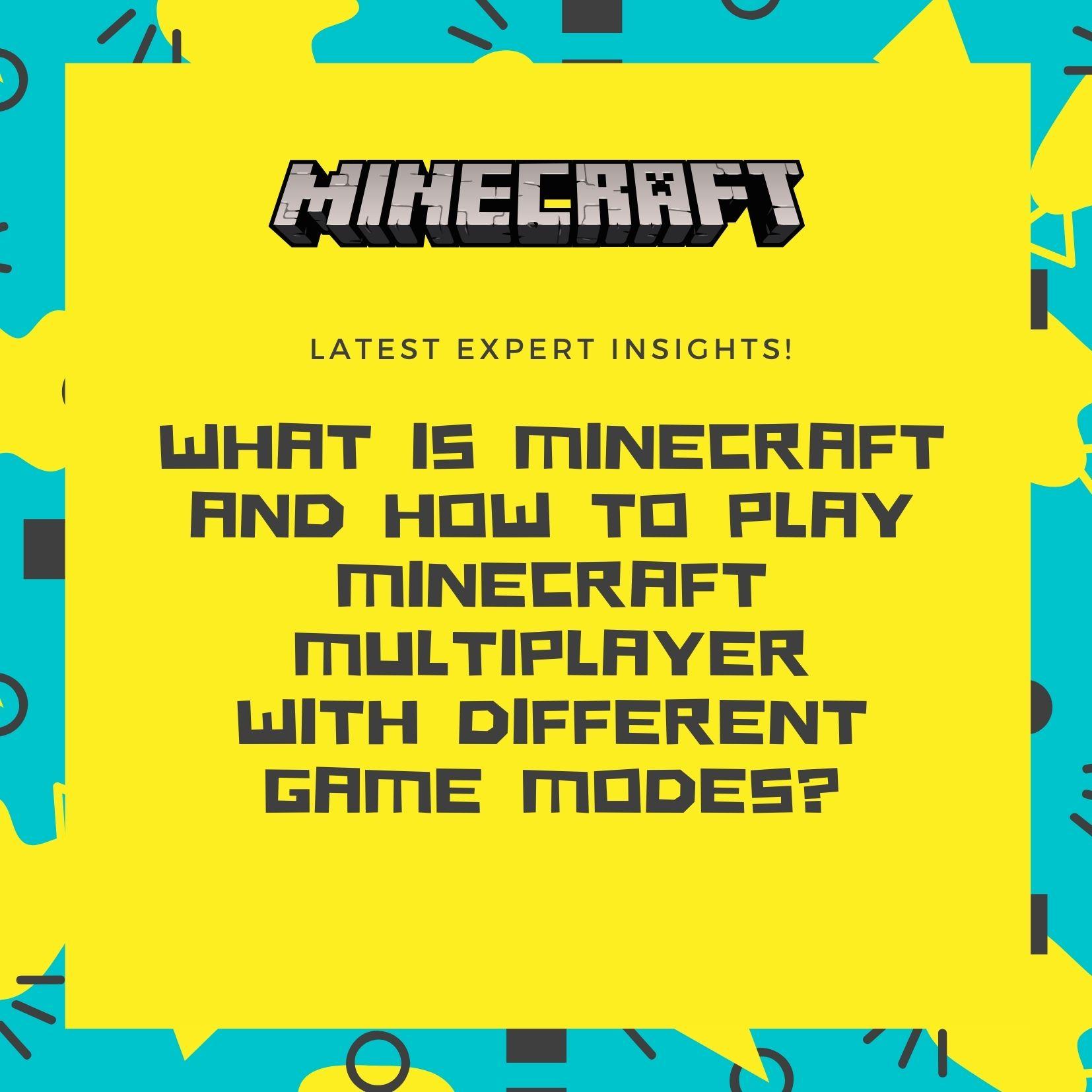 Want to learn what is Minecraft?
Being a popular online game among kids and adults alike across the world, Minecraft has depicted as a virtual game with no rules. With over hundred million people playing Minecraft online each month, it is one of the most played online games.
It's a game with no set of instruction or a stated objective – players can build and explore however they want and create
Minecraft worlds the way they want.
Minecraft is a virtual open-world video game where millions of kids pass their days digging holes in a virtual landscape. It is an online game allowing youngsters to create their own adventures at any level of play.
Depicted by many as a 'sandbox game', Minecraft makes people create their own experiences where the possibilities are truly limitless.
Unlike normal video games, Minecraft allows players to be in control of the game and keeps the options where players can act as moderators and create their own coding directly into the game.
How to play Minecraft?
Getting Started
Once you install the game on your computer, start it by running the launcher you downloaded from the Minecraft homepage. Then comes the login, main menu and selecting the game type. All these are explained below:
Logging in and the main menu
After the download is completed, the new screen opens by the launcher, showing game updates and links. You can then enter your user name and password in the lower right corner and click login to proceed to the main menu.
After reaching the main menu there will be a list shown below:
Single Player
Start a basic game.
Multiplayer
Join other players online.
Languages
You can change the languages of the text in Minecraft.
Options
Drive game options like sound, graphics, difficulty levels, general setting, and control of the mouse.
Quit Game
Close the window, barely you're in In-Browser mode.
Playing first game in Single-player mode
Make a click on the Single Player button to view a list of all Minecraft worlds.
To start a new game, click the create new world button.
Now type a name in the world name text box, with a click on the create new world button at the bottom of the screen. The rise or fall in the level of difficulty can be experienced while playing and switching between Creative and Adventure mode by turning on game cheats.
It also makes you take control of the world while you start.
Game modes in Minecraft

The types of Minecraft game modes available are:
Survival Mode
In Survival Mode, players have to survive by gathering materials, building shelter, gaining experiences, and fighting off hostile mobs. This is more structured and guided.
Creative Mode
The purpose of the Creative mode is to design unique worlds. It allows you to fly and place an infinite amount of blocks. Here you can be totally creative and don't have any rules or restrictions. Perfect for a completely new experience and adventure.
Adventure Mode
Here users interact with objects and mobs to complete an adventure. This can be considered the best compromise between survival and creative mode, because players cannot place or destroy blocks.
Spectator Mode
Spectator mode is mandatorily used to observe other player's created worlds. This is great for Minecraft beginners who are still looking for inspiration or learning how to build worlds.
Hardcore Mode
Here players cannot respawn once they have died. This mode is ideal for advanced Minecraft players who want to test how good they really are.
How to play Minecraft with your friends?
You can play Minecraft with your friends by using
LAN (local area network)
Online server
Minecraft Realms
Make sure the player's game version is the same as the server version to play on that server, whether it's LAN or hosted online.  Check your game version number at the bottom of your main menu.
Check the steps for the different ways to play Minecraft:
Playing Minecraft with your friends on a local area network (LAN)
Open your home or local area network (LAN) to others who have to also be connected to that network. This applies for the Minecraft Java Edition.
Step 1: choose a host computer (performance must be good to play Minecraft).
Step 2: Launch the game, click "Single Player" and create a new world or open an existing one.
Step 3: Press the Esc key, then click the "Open to LAN" button.
Step 4: Choose which game mode to set for the other players, e.g. survival mode which is the default Minecraft. You can turn cheats (commands) off or on.
Step 5: Click Start LAN World, and you'll see a message that a local game has been hosted. Other players on the same network can now join and start their game, select Multiplayer, and in a few moments, their computer should automatically find the game.
Playing Minecraft with your friends using Windows 10/Xbox/mobile devices
Step 1: Check that every player that wants to join is connected to the same network.
Step 2: Choose a host device that will run the world, and make sure everyone joining is running the same version of the game as the host.
Start a LAN game:
Press Play
Start a new world or edit a current world by pressing the pen icon
Go to multiplayer and check that "Visible to LAN Players" is enabled
Start the world by choosing Create or Play
Join a LAN game:
Go to the Play menu
Click the Friends tab and look for available LAN Games
3. Playing Minecraft with your friends on an online server (Java Edition)
Step 1: Locate and connect to the IP address of a multiplayer server.
Step 2: Download the server file needed to set up your own server from Minecraft.net or connect to another person's server.
Step 3: Connect to another player's server by logging into Minecraft.
Step 4: Select Multiplayer from the main menu, click the Add Server button, and enter the IP or web address of that server. You can find the IP of a server by doing a web search for something that suits your style of play. Make sure that you run the same version of Minecraft as the server.
For more in-depth information about setting up and connecting with Minecraft servers, read this guide: How To Make A Minecraft Server.
Playing with your friends on Minecraft Realms
Minecraft Realms is a multiplayer service provided by Mojang. You can set it up easily through the game client. You can play with up to ten friends simultaneously.
Why Minecraft is beneficial for kids?
Minecraft provides an unusual opportunity for an online game as it promotes children's creativity and problem-solving skills. Because Minecraft players can cooperate and play together, it also supports social skills like communication, cooperation, and teamwork. It enhances younger children's cognitive skills by challenging them to manage resources, time and to plan.
You can learn more about all the benefits of the Minecraft game for kids here:

How to play Minecraft with younger children and improve cognitive abilities
Minecraft is one of the few online games promoting creativity
Having seen the vast number of options and possibilities the Minecraft game offers to its players, it is undeniable that this online game has a lot to offer even for younger children, but adults equally. It is fun, entertaining and it connects people especially in times when isolation is inevitable. At the same time it keeps the mind and brain occupied and teaches valuable life skills.
Author Profile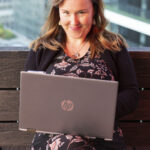 Blogger and Educator by Passion | Senior Online Media & PR Strategist at ClickDo Ltd. | Contributor to many Education, Business & Lifestyle Blogs in the United Kingdom & Germany | Summer Course Student at the London School of Journalism and Course Instructor at the SeekaHost University.