How Creating Videos Can Improve Your Marketing Plan
Video marketing is holds many benefits. This is because video really aids in really capturing and grasping the attention of your possible customers.
As more of the world use their smartphones for the internet, there is a noteworthy belief that video viewing trends will continue to rise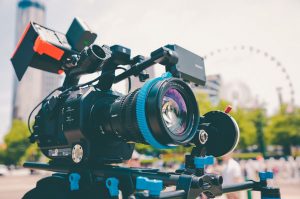 .
Instagram, Snapchat, Facebook, Pinterest, Twitter, and LinkedIn are all capitalising in on how their users can watch and make videos, for example, Facebook and Instagram have a 'videos only' feed. Therefore videos, weather organic or paid, remain the best option to get noticed.
Video marketing has increasingly become easier, and if you are not already aware and benefiting from this, you're going to fall behind:
It's less costly to create
New apps allow creating videos quickly and allow you to go live easily.
Where Can I Go Live?
Facebook: If your using this for your personal profile or to build your personal brand or your business page, Facebook gives users the choice of broadcasting from either a smartphone or a desktop computer
Twitter: Twitter's choice of live broadcasting is mobile only, with the integration of Periscope
Instagram: This is the possibility I recommend trying first if you need to build up your individual comfort level with live video
YouTube: The videos can also be watched live on any channel where you've shared the link.
Mobile Video Opportunities?
Facebook: Alongside live broadcasting, Facebook has also introduced a video-only news feed for mobile users
Twitter, Pinterest, Instagram & LinkedIn: All the other social networks offer video content viewing in their mobile apps
Its proven that video is getting the attention of mobile users- and it's doing it well. The ways to turn that attention in to real business thrive. How will you decide to fit in social mobile video into your marketing plans?
Author Profile

I'm currently a social media intern at ClickDo and having lots of fun as well as learning new skills everyday, sharing these with you by making cool videos or informative blogs 🙂