An Entrepreneur's Guide to PR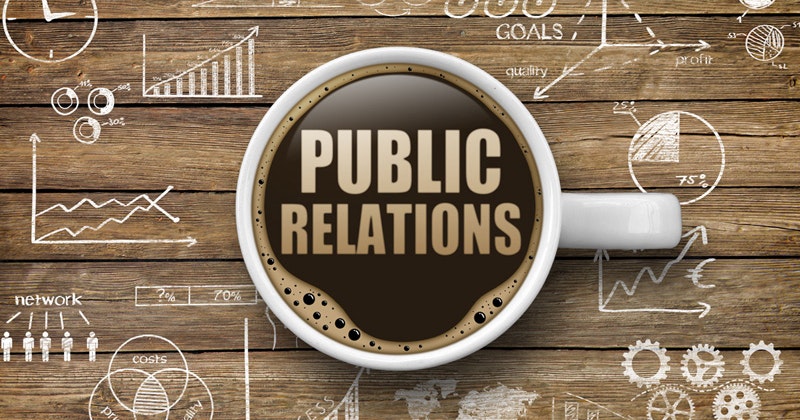 The term public relations (PR) by definition simply means maintaining a favourable public image, but there is more to PR than meets the eye. Let's take a closer look at how the term public relations has evolved over the years and how you as a business owner can benefit from it.
The formal practise of PR began in the 1900s and Basil Clarke is known to be the founder of the profession in Britain. I'm fairly certain, however, that human obsession with public image can be traced back over centuries. Society as a whole has placed great importance in how others perceive us.[1]  Warren Buffet states that, "It takes 20 years to build a reputation and five minutes to ruin it." Hence maintaining a positive image in public relations is truly important. In the 1980's PR was defined as something which helps an organization and its public adapt mutually. By 2012 this definition was updated to say that "public relations is a strategic communication process that builds mutually beneficial relationships between organizations and their publics." So, in other words PR is a carefully thought out communication process which will allow you to portray a positive image to your customers so that both parties have gained reciprocally. This is precisely the reason why every start-up in the U.K. needs PR services. You as a business owner need to carefully think about how you are going to communicate with your target audience so that you gain by making a sale and they in return purchase a solution to a problem they have. The right kind of communication can bring about a mutually beneficial transaction.[2]
While it might seem like common sense there are many facets to public relations and you will need to master them in order to excel in this arena.[3]
Let's take a closer look at the management functions of public relations.
Public relations requires one to anticipate, analyse and interpret public opinion. What this means is that before you pitch a sale you must research your target audience so that you can predict how they will respond. This means you research attitudes and issues that might have a negative impact on your business or product.
Public Relations requires "counselling management at all levels in the organization," so that when policies and decision are made they encompass the organizations social responsibilities. In other words, if you want to maintain a positive public image don't go making policies which can have a negative impact on customers, suppliers, shareholders and most importantly, your employees.
Safeguard the reputation of the business.
Public Relations requires continuous evaluation and understanding of the target group so that you can identify purchasing patterns and trends which will enable you to better market your product.
PR isn't only about portraying a positive image, it is taking the initiative to be that positive image. What does this mean? It means you need to deliver what you promise, and the sure way to do that is to manage your resources, develop facilities and obtain the necessary training for peak performance.
In order to win your target audience you need to choose your words wisely, therefore content is key, the content you create should engage and entice your target audience as that will lead to a sale.
PR demands communication which will bring about mutually beneficial transactions and that requires hard work, dedication and continuous assessments. It involves building credibility and trust with your customers. We all know that building trust is difficult but if done correctly it will leave a lasting positive impact on both you and your business, after all isn't that what you want?
____________________________________________________________________________________
[1] https://www.cipr.co.uk/content/policy/careers-advice/what-pr. Accessed 07/17/18 at 10:14 a.m.
[2] http://www.ipr.org.uk/. Accessed 07/17/18 at 11:10 a.m.
[3] https://www.prsa.org/all-about-pr/. Accessed 07/15/18 at 9:32 p.m.
Author Profile

I am a Educational Advisor by profession and a PR and Digital Content Strategist for ClickDo. Ltd.
Latest entries