Local SEO Tips for Beginners
Just like with regular lSEO, local SEO has many misunderstandings regarding methods, tactics, and what should be happening when you put together a plan.
The rise of the web as made it easier for people to find businesses that can meet there needs.
Making sure people can find you through a simple internet search is one of the fundamentals of online marketing. But search engine optimisation (SEO) is much more complex than it once was – it's no longer a case of filling anchor text and seizing links from as many sites as possible.
Name, Address & Number
Your business's name, address and phone number are essential. Reliability is the crucial here, both on your website and wherever your business is mentioned on the web. If your details are shown differently on different places, this will confuse potential customers and search engines.
You need to ensure your name, address and number is the same across your website. It's shocking how many businesses get things wrong when it comes to this. It could be that you've changed telephone number or location and haven't completely updated all your data, or that a web designer made an error when creating a site. Regardless of the reason, ensure you check over your site carefully and make changes were necessary. Even something as insignificant as a missing apostrophe can confuse a search engine.
On Google, there's a huge benefit to showing either in the local box on the right of the page, or the local pack results that appear mixed in with the standard results. If you want to stand a chance of displaying up in this manner, then you need register for Google My Business.
Make sure your Name, Address and Phone number is correct as previously mentioned- this is important
Let Google know whether you attend customers at their address (for example a plumber or a mail order bookshop) at your address (for example a pub or restaurant) or both (a bookshop with a physical outlet that also offers mail order.) This will decide how your business shows up on Google maps. If you have a physical shop that customers can visit, then you'll get a pin. If you transport your goods/services remotely, then Google will show your service area. If you have a store and deliver, then Google maps will echo this.
Once this information is inputted, a Google Plus page will instantly be made for your business. You'll also be asked to confirm your address. This is done by sending you a postcard which you must return to Google. You should do this without delay.
After you've completed verification, you will be shown a quick tour. After that it's a case of adding as much information as possible. This section is important as Google can show almost every piece of your profile information in its search results. Add your phone number, website, opening hours and upload a picture. This way Google and possible customers will know what your business is about. When you've confirmed your listing, you should start appearing for related search results.
Being Listed in Phone Directories
The phone directory may be unused, but online directories still go on. The only issue is, submitting your site to the directories and regulating them up to date takes a lot of time.
Next Stage
Once you have completed the above, your website should be good enough in terms of basic local SEO. But, there are more things you can do for an extra boost:
Set up your business up on Bing Places: It isn't as popular as Google, however Bing still entices many searches
Ensure your on Yelp: Apple Maps uses Yelp, so you need to be on here to let iPhone users know your location.
Encourage customers to give you reviews. A lot of listing sites, such as Google My Business, lets customers add reviews. So, it is beneficial if you can get as many as good ones as you can.
Begin attracting connections and mentions. These are vital for general SEO.
Don't forget, local SEO is just one part of SEO. It's important that you don't neglect other areas. Make sure you follow the SEO basics.
To conclude, if you are keen to start attracting customers instantly, you should think about using a PPC Pay per click service such as Google AdWords.
Author Profile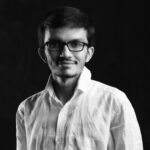 Senior SEO Consultant and Blogger Outreach Expert at ClickDo Ltd. Also, I help Business Owners in the UK by flooding more Leads to their Business through Google Ads, Facebook Ads & Remarketing. Author in many premium UK blogs.