Why ClickDo gets over 500 CV's per month for digital marketing and SEO jobs in London?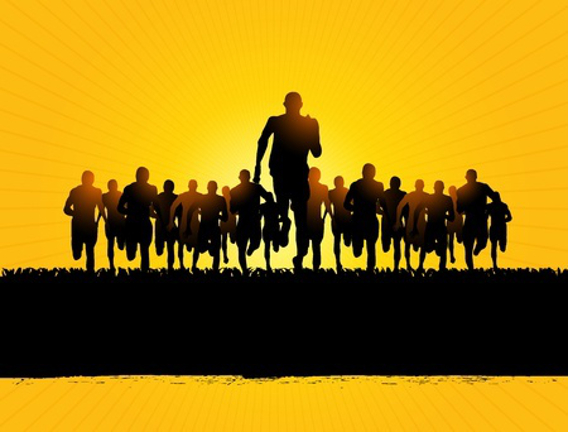 As a rapidly expanding business providing digital services in the heart of London, ClickDo is hiring. Over the last week alone we have had 500+ applicants to our job postings. What makes people want to work for us so badly?
Laptop lifestyle
Those of you that follow Fernando's Facebook will know that we're an avid promoters of the laptop lifestyle. People that are traveling across the world are no more broke hippies or retired millionaires – the globalization allows common folks to work from anywhere.
It used to be that people went to work, now people simply work. And that's the core idea behind ClickDo – the freedom to enjoy the world while providing high quality digital marketing services. It's not just that we provide people with the chance to have amazing lifestyles – that's the eventual goal, we also help people nurture their digital skills and provide them with career advancements.
People can sense our philosophy, from the Facebook posts we do, to the people working for us. That's one of the reasons we can open our jobs e-mail now and choose from more than a 500+ unopened CV's.
Digital careers
People want to learn. The active and ambitious millennials are used to reading up on new subjects and things online every day. We all know that the internet is here to stay, the freedom it gives and the job opportunities.
We're very clear on one thing – if you truly want to learn the skills to crush it in the digital economy, you can reach out to us. In fact – that's how the senior members of ClickDo found their way into and to the top of ClickDo.
While we are too big now to provide one-to-one coaching, we have many initiatives, articles and Facebook groups for people that wish to learn. We hire some people to learn while on-the-job and this again makes us incredibly desired by many job seekers.
Small yet big
Although we have an office in Canary Wharf with staff coming in daily, we're a relatively small company. We have many clients however – we're simply incredibly skilled and can provide results in no time at all.
We're moving toward being a big company every day, with new clients signed, new operations and structures in place to gradually arrive there. We put a lot of trust in the people that we do hire, they have the benefit of being trusted and the freedom to make decisions.
This is yet another factor that makes us so desired by the job seekers – we're at the early days of ClickDo and the people that join now will be our future senior managers.
A reality check
You've heard all the good things, but it's not all that sunny. Our people are constantly evaluated – you need to deliver. There's not much structure, people have to be proactive and self-organized.
You wouldn't believe the type of calls we get. People calling up and expecting a job purely because of the desired laptop lifestyle – without any relevant skills at all. Or people expecting to start on massive salaries while learning the skills.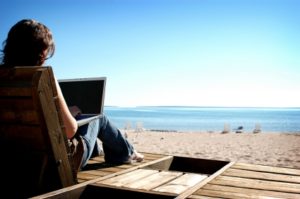 We're a business and not a charity. While we take social corporate responsibility very seriously, everything we do is to build ClickDo into the top digital agency in London.
The people that are remote and work from different locations – they put in the hours before to learn the skills. Same with the senior members of ClickDo, some of them put in 12 months of heavy skill acquisition to get to where they are now.
Think you have what it takes?
People need to be really passionate about digital marketing and be ready to put in the hours to work for us. Think you have what it takes? E-mail us: jobs@clickdo.co.uk
Author Profile

The Founder & CEO of ClickDo Ltd. Writes about digital marketing and SEO for local businesses in International corporation. You can read more on OM HQ blog for more of my writings.