Bing SEO Ranking Dynamics: Does it still worth it to rank #1 on Bing?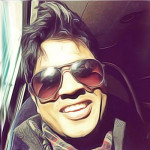 By Fernando BiZ
Now most of you, who are in to SEO might not thought about ranking on Bing is really important. Now I mean ranking on #1 for your money terms. But at ClickDo we take pride to do that as well. Because most of the old local business owners are still on Bing as that's the default browser that they still use since taking the PC home.
So we find it vital to rank on Bing search engine as well to just show case our skills and also we've been getting some leads here and there.
In this post I will be looking at why you should consider ranking on Bing is you are running a local business in UK.
Because on Windows hand phones, the default search engine is Bing, so people will be searching there without going to Google. So you see what you will be missing if you have not ranked on Bing search engine. Ranking on Bing is little easier and it just takes link link link approach but should be some good backlinks. Also I find it easier to top the SERP's when you have also ranked on Google.
One of the best things about ranking on Bing and why you should be doing it because, people who search on Bing seems to be richer and old well established people, so their buying power is much higher. Which is a good thing.
Also read my today's article on Medium here I talk about the