The ClickDo process of developing world class web sites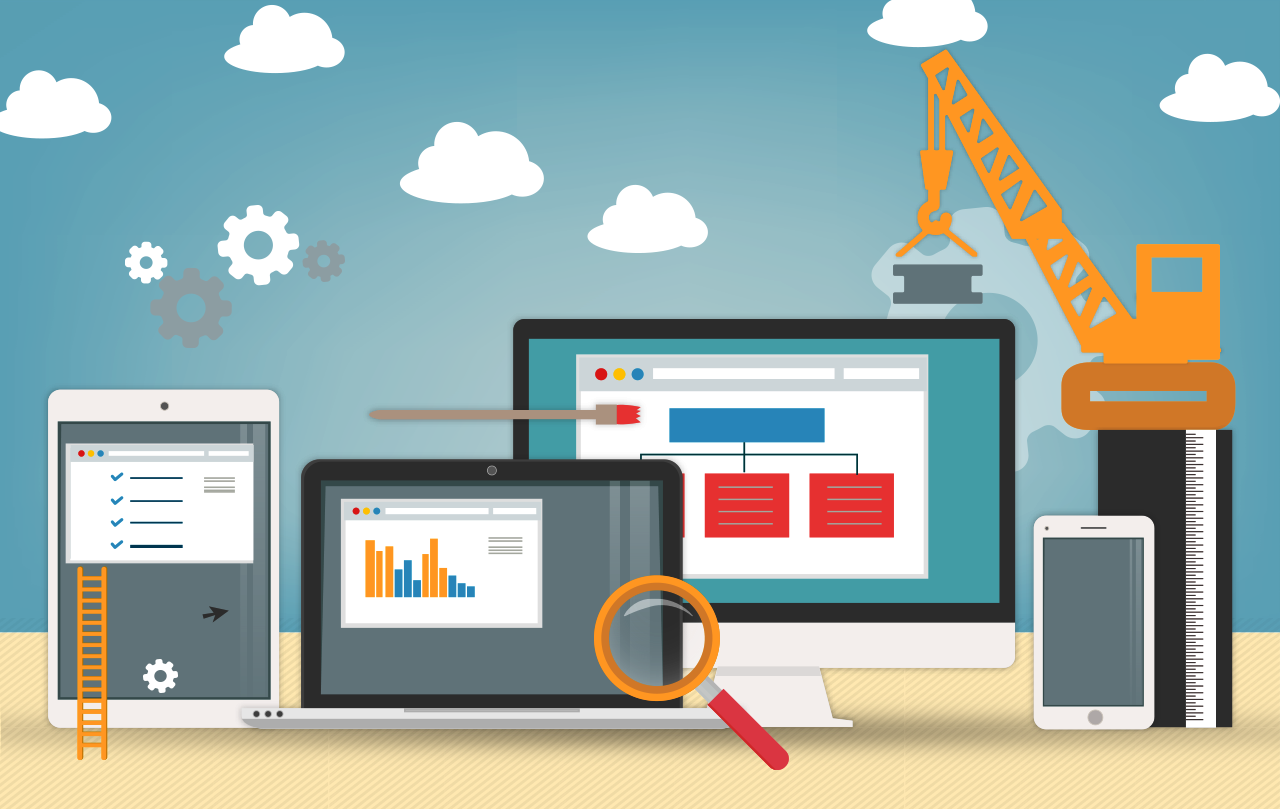 ClickDo is proud to consider ourselves to be the best small digital agency in London – we rank for very competitive keywords and our web-design is amazingly beautiful and more importantly – design for users and to organically rank on top for competitive keywords.
The web design process
The process is very straightforward and simple. Once you are in touch with us, we do a call or a meeting in our Canary Wharf office to discuss your needs and if you'd like to work with us.
If we proceed, we try to stick with online communication – our staff is located around the UK and also it's more structured and organized this way. Your needs and your business desires will be listened to and understood, once we have an idea on what you want – Kasun will develop multiple mockups for you to choose from.
A follow up call is usually required – you might want to make some changes and give feedback, but we expect to have an idea on the exact design direction we will go with.
Another mockup is designed and submitted to you. Often times, this is the final mockup but if you have any more inputs, we will keep working to have the final mockup fit your exact vision for the site.
The design will then be coded up into an actual website, this process will be done by a wider range of the ClickDo team, but is always lead by Kasun – you will have had multiple calls with him at that point and Kasun will have an exact understanding of your needs.
The project usually take 2-4 weeks to complete.
Designing power by Kasun
See some of the amazing design done by Kasu here.
Some of the recent ones:
Supreme on-page rankings
ClickDo started and functions primarily as an SEO agency – web design is something we have picked up in the last years. Our SEO expertise makes us the best to do your website – we will make sure the on-page is supreme.
There are many micro elements, from page loading time to other code-related tricks that will enormously increase your chances of ranking. In fact, you can expect to rank for some keywords organically or with very little off-page SEO.
For non-competitive niches, we don't even expect you to become SEO clients of ours – your site will rank organically with the best possible structure designed for your site and with our experience.
Contact us today and lets get started with your project.
Author Profile

The Founder & CEO of ClickDo Ltd. Writes about digital marketing and SEO for local businesses in International corporation. You can read more on OM HQ blog for more of my writings.