Types of highly demanded digital jobs and career paths in London's digital economy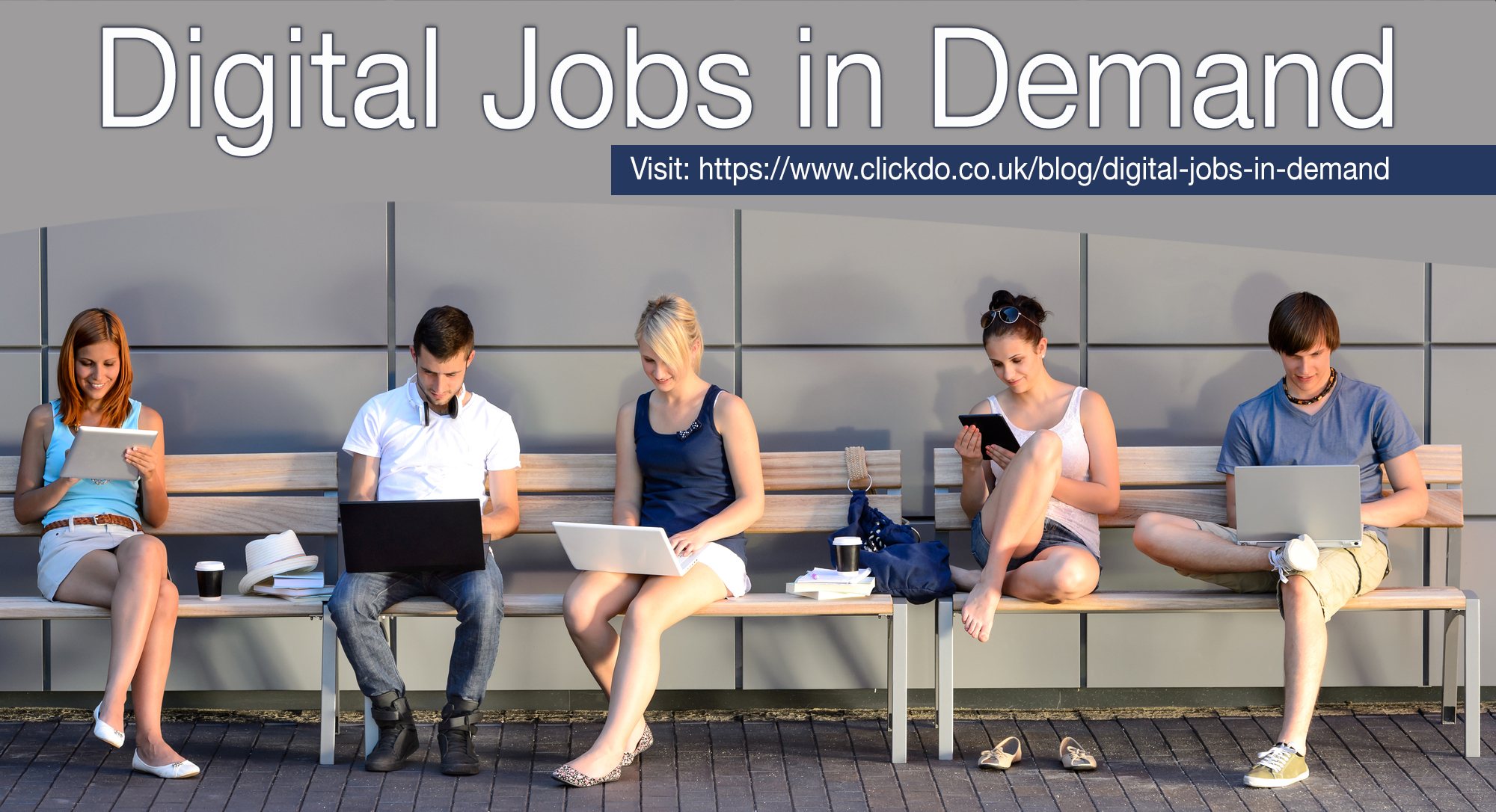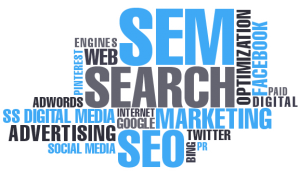 It's no secret – most businesses need a website. Depending on the size of the business, there's also a need for maintenance. Within the digital economy there are many titles, jobs and the salary range is also very wide.
It's not just that there's a lot of demand for these digital professionals, the work culture is also very appealing. Ping-pong tables and casual dressing usually describes the office culture of digital jobs.
For this article we are not looking into the IT heavy or programming jobs, but rather the more non-geeky marketing type of digital jobs available in London.
SEO/SEM
SEO's in companies usually manage the whole process – on-page improvements and off-page link building, unless you work for an SEO agency in London, in which case you are likely to do just one aspect of the SEO process.
The common duties are: content strategy, keyword research and analysis, link building, research what the competitors are doing, brief the management on website traffic.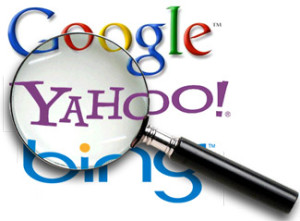 SEO jobs for companies are usually quite rare as companies tend to outsource their SEO to freelancers or agencies. This is why you're likely to start at an agency and then move to freelance once you have a track record good enough for it.
The career path of an SEO consultant in London requires you to be good at sales as well as the actual ranking of the sites.
SEM's are more likely to work for companies than agencies and on freelance bases, as big companies have a tendency to do their PPC management in house due to the amounts they spend.
As a SEM who works for an agency, it's more likely to be an advertisement agency of some sorts than a SEO agency. Job duties for a SEM overlaps with those of the SEO, but the job is more about finding the best keywords and the best ways to get traffic from a given keyword, be it PPC or organic rankings.
The salaries varies between locations and other aspects. Based on information available online, the average salary in London for SEO/SEM specialist is £37,000 per year.
Web-development and programming
A very demanded profession by many companies. Being a web-developer gives you many opportunities – freelance, agencies, companies directly, startups and other.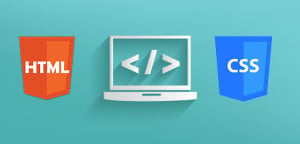 The skill-set itself is of course different – front-end, back-end, UX/UI or specialty of a specific programming language.
Backend developers work with the work provided by the front-end developer to make it align with the server and have the technical functionality. Frontend developers create the visual elements that the users interfere with, it's a mix of creative and technical work.
The salary for these jobs varies on the exact skillset the developer has. A frontender usually starts at about £25,000 in London and can move up as he adds skills. Backend developer varies even more – a software developer can make as much as £55,000 a year in London.
If the region you work in has a lot of big tech companies such as Google, Amazon and Microsoft the demand for talent is huge and you can expect to get paid a premium thanks to this demand.
An important thing about web development jobs to remember is that once you have the right skills and you can start in a position, you will earn a reasonable salary but there is very little increases expected. You must be strategic and acquire more skills and do a bit of networking to find the right opportunities. If you make it to the full-stack developer level, you can expect to make a minimum of £50,000 a year.
User experience designer – UX design
A UX designer is one of the most desired digital marketing jobs and job title in the designing community. A sort of elite designer title. As with such titles, many web designers call themselves UX while they're simply not.
So what is the job actually about? UX designers create site-flow mockup's and conduct research to understand user interface patterns. This takes place as surveys, testing sessions and site demos. Questions are asked to understand what's the best way to implement information flow of a site.

UX professions are often times scaled down – a UX designer, UX architect, UX researcher and more. So you will usually be part of a team.
UX design is utilized at late stages of product development at startups and for digital products at big corporates. You can expect to work on freelance or contractor bases as the permanent jobs are not common at all. Regardless of the type of employee you are, a good UX designer can expect to make an average of £45,000 – £60,000 a year in London for this prestigious digital job's title.
Social media
Social media jobs are more common than ever before on the London's digital economy jobs landscape. The job is not just about sitting on Twitter all day long – it's about community management and engagement. There's a bit of a science behind it all and actual work behind this – it's not just about browsing Facebook.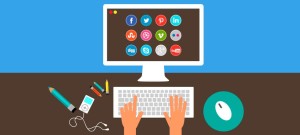 The good news about this digital job is that it's really easy to brake into the field – all companies have social media accounts and most of the big corporate's offer customer support over Twitter or Facebook. Even TFL provides travel alerts and updates on Twitter.
There's a wealth of information online on the subject – just search community management courses. Most startups, even the ones just now launching, require social media services. So once you have the basic skills go to a few networking events and you'll find your way into a startup as a social media intern and after a while will land yourself an entry level job in social media making £18,000-£24,000 a year in London. You can expect to make £30,000+ later in your career.
Product management
Product manager is one of the most exciting jobs you can have in the digital economy in London. It's like being an entrepreneur with all kinds of ideas and develop a product from scratch. The difference between an entrepreneur though is that you have a team behind you all the way, the risks are way lower and you will be making an average of £50,000 a year and enjoy companies competing for you internationally.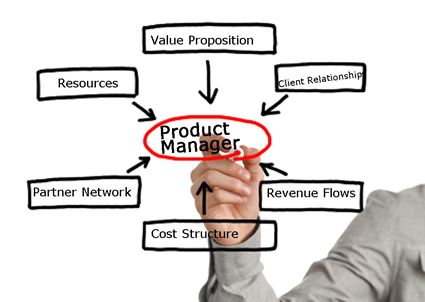 A product manager is an idea person within a company who has the experience required to take an idea all the way to a working prototype. You will be reviewing the company and seeing how you can add value, increase the user experience and use new and existing technologies to develop new products.
Digital strategist
Many of the young digital jobs professionals struggle to explain their parents what it is that they do in a manner that they will understand. Digital strategist job is on top of that list.
A digital strategist is basically a consultant who helps clients to either identify their technological goals or advises on how to achieve them. The job differs from business strategy jobs as it also has strong elements of tactics – how to go for implementing the strategy. A lot of emphases are put on audience engagement.
Digital strategist makes anywhere from £40,000 to £70,000 a year. It's common to be a freelancer or work for an agency.
Digital analyst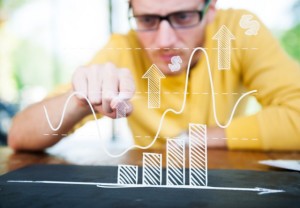 Digital analyst works in a company and monitors it's website – how the site is doing, what is happening, how are people finding the site. A digital analyst also has to look outside the company – what are competitors doing. A lot of the job is simply monitoring industry insights, what's happening and how it can be implemented into the companies site.
Digital analysts usually work within a company and make up to £40,000 a year in London.
Content manager
Content managers duties are a bit similar to those of an SEO, but the job is more about content editing and creating quality contents. The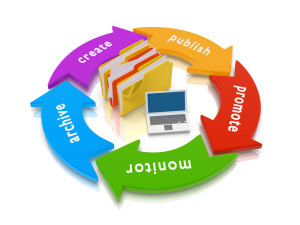 SEO elements will always be white-hack techniques for content managers, such as chasing people and asking for quest blogging opportunities for backlinks.
A content managers job is perfect for someone with multiple skills at a general level, such as graphics design, experience with different CMS, soft HTML skills etc. One of the most important skill a content manager needs is communication. You will be working across teams to chase articles, contents etc and as mentioned – a big aspect of the work is chasing white-hack backlinks.
Depending on experience and the exact complexity of your duties, expect to make anywhere from £24,000-£45,000 in London.
Conclusion – what's right for you?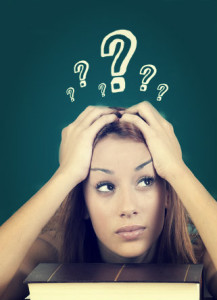 It's easier than ever to get lost in your life – how can one choose out of so many options? One of the most important things to remember is to not look at the money you would be making with a job but rather what would you really enjoy. That's where the struggle of choosing comes in for most of us – we could just choose the best paid job but it's such a big aspect of our lives that we must enjoy it!
A good way to start is mapping out all of the digital skills you have and at what expertise level. This will reveal jobs you're qualified for right away. Don't worry if you don't have any – there are plenty of general IT and digital skills apprenticeships. You can also just start acquiring skills on your own – watch video tutorials for HTML and create a website from scratch. Film and edit a video. Self-acquired skills will be highly valued by modern digital employers.
So how does one choose? We can't give you an exact answer but look at the digital skills you have. How did you learn them? Self-learned? That probably indicates some interest in the job. It's important to understand – you're not stuck with a job forever. Many of the skills required for jobs listed here overlap with each other. You're creating your own unique experiences and they will connect and make sense for you at some point – be patient.
In the modern day, with so many chooses and options, it's completely acceptable to be a "job-hopper" for a few years, especially in your twenties. The older generation (the ones soon to retire) won't understand this, but the younger will. Especially in the digital economy – we all know it's easy to be overwhelmed and there are so many options. Don't spend too much time thinking – just start applying for internships and you'll see what you like.
Author Profile

The Founder & CEO of ClickDo Ltd. Writes about digital marketing and SEO for local businesses in International corporation. You can read more on OM HQ blog for more of my writings.