Facebook live streaming is the best way to capture attention and build a brand online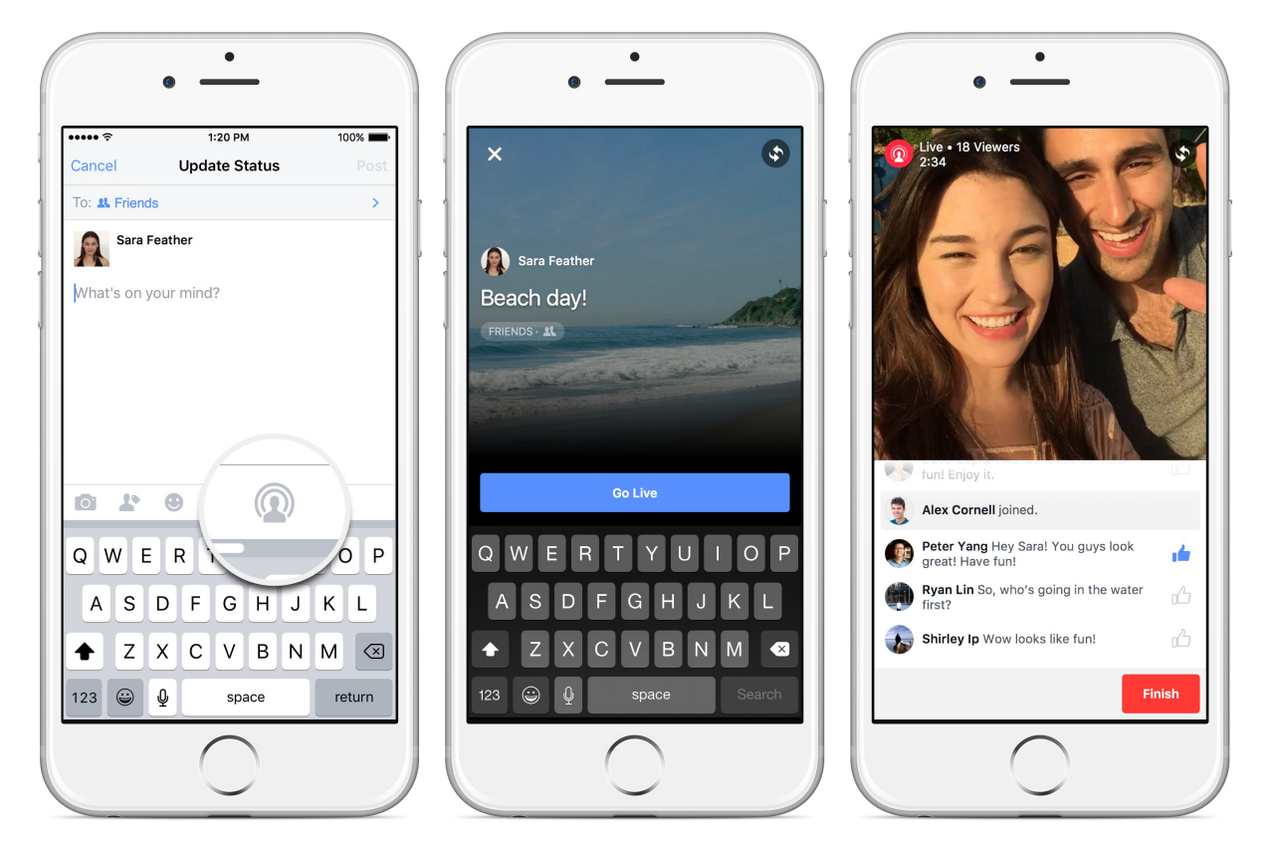 The live broadcasting industry is taking off and developing into what we think will be the next generation video and online contents industry.
There are quite a few players in the field, the well known ones: periscope, Twitch and since the beginning of the year we also have Facebook live functionality. Of course going live is already being discussed in the digital marketing community, especially since the launch of Facebook live.
The advantages of going life on Facebook
There are many advantages to going live on Facebook versus other platforms as well as general benefits of broadcast marketing.
While a picture, a post or a quote will remind your users of your brand, it won't have the effect a live broadcast can have. Live broadcasts offers an unseen opportunity to connect with your prospects and the community. The live stream contents on Facebook compete very well against other type of contents seen on the platform – it's rich and engaging.
You can expect your contents to reach beyond your users and therefore provide you with a higher audience reach and you can expect to grow your user base. This of course has the short term benefits of increased revenues from the conversions of these new users.
When it comes to the bottom line, going live on Facebook will take care of that – you are exposing your products live to a big audience. The effect is massively increased trust for your business – incredibly important in the modern day of internet where anyone can setup a website or even an eCommerce site and start taking payments.
Trust, brand awareness and increased user base is not the only thing directly adding to your businesses revenues when you go live on Facebook. These videos also create a sense of urgency, if you create discount codes for during the live stream.
ClickDo experiences with Facebook live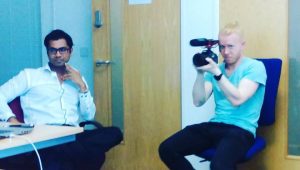 Fernando has been an avid Facebook live user for his personal brand as well as for some of the ClickDo businesses. For instance, loads of the sales at SeekaHost comes from during the live-streams. And this is what this feature and marketing type can do to businesses – revenues on slow months or when they're necessary for cash flow purposes. This is especially important for small online brands and services.
Our focus so far has mostly been on valuable information relevant to our niche – SEO. Live Q/A sessions and simply giving out valuable information to our followers. A simple formula for a massive success, helping to create winning businesses across the web.
If you wish to see us live in action, join our SEO Tribe group.
Content ideas for going live on Facebook
There are many things you can go live on about at Facebook:
Livestream conferences
Press conferences
Livestream from your booth in exhibitions or trade shows
Livestream new product launches with testing contents
Host a live Q/A session on your industry or latest products
Show the behind the scenes of your product development live
Interviews & podcasts – live!
Shootout to new users or fans
Facebook livestreaming clearly has massive potential, it's better than the alternatives because of the 1.5 billion users on the platform. Facebook livestreaming is in it's early days – we expect many more evolvements and so marketers should pay serious attention to this already.
The key thing to remember is consistency, good contents and engagement. With those things in check, your business will be up for a massive success in this new online segment soon to overtake regular videos.
Share to spread the knowledge!