3 reasons why PPC can help your business grow in 2017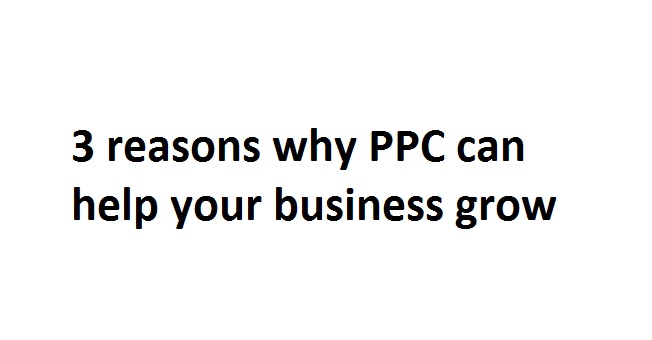 The google search engine is becoming an extremely competitive place due to many companies easily entering the business industries. Before it was only a few players enjoyed the market, but now so many new businesses are starting the same business. For example who draw the van at a rubbish removal company in London would go start his own company after few months driving the van. Because all they/you need is a website, well optimisation and some money to do PPC. And that's it, phones start to ring and if you are good in converting you have a business.
Now it's not that easy for all but it is becoming very very competitive. Even we have dental practicians who rank at top of G now starting to do PPC.  Why? because they see that's the only way to get new business.
So what are the 3 reasons why PPC can help your business grow in 2017?
It's easier to set up by and PPC Consultant
Your business can get leads, inquiries sales faster. I mean like really fast if it's done right by Logesh Kumar
You can see the ROI immediately. For example, you spend £100 a day and you can how much of sales, business.
So now you see why PPC is important and it's time you step into taking PPC Google AdWords consultancy from a reliable agency or a PPC Consultant.
Author Profile

The Founder & CEO of ClickDo Ltd. Writes about digital marketing and SEO for local businesses in International corporation. You can read more on OM HQ blog for more of my writings.