Why you need to hire a local SEO agency for your local business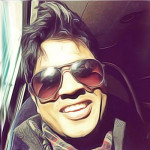 By Fernando BiZ
While human to human, and the so called people to people marketing is valued for many, hiring a local SEO agency as a local business has many practical applications.
In industries such as SEO consultancy, it's a very common practice for SEO agencies to be abroad in countries such as India or Sri Lanka. The reason for this is not just the costs, but also the general skill-gaps in countries like the UK.
Still – there are plenty of great local SEO agencies in the UK and these are the reasons why you should always hire local SEO agencies versus the ones located abroad.
Contact person
With a local SEO agency, you always have a local person that you can meet face to face. This has many business advantages – engagement, to-the-point interaction and participation from all sides.
When it comes to SEO consultants, the nature of the industry requires that initial trust and an ongoing client-vendor relationship. This is so important – someone is to trust the management of his page, his online reputation and potentially a big part of his business to someone else.
There's no secret – SEO is a gray industry, hated by Google and while demanded by many business owners, viewed as deceptive by some. A local SEO agency with the managing director located right near your business will give you the required trust to reap the potential benefits of SEO for your business.
Reputation
A company from India doesn't have any reputation to guard or protect. It's simply out to find clients and deliver some services – it's aim is to get the payment and invest back in the client acquisition.
The whole dynamic chances when we talk about local SEO agency. It's whole reputation is on the line, not just the reputation of the given region. It has to deliver and when a local SEO agency delivers good results it also gets referrals in the future. This works as a client acquisition strategy.
Safer – increased ROI
Simply put – working with a local SEO agency is safer. You expect the agency to already have worked in your niche and in your region – it has the required resources. Results will be quicker – the SEO agency knows what to expect and has done it before.
While the cost of a local SEO agency for your local business will be higher than that of an agency abroad, the returns will be way bigger. This is due to the reasons outlined above – their reputation is on the line and they have done it before. A local SEO agency is out to add value to it's local community and make a living in return.
Another advantage of a local SEO agency is the local law and staying within a country. To put it very bluntly – poo poo happens in business regardless of anything. If things do go bad, a local SEO agency allows you to have a proper contract protected by the local laws.
These things happen rarely, but if they do it's likely because damage was done. We're not talking about just non-delivered services but also real damage to the companies website or online reputation. Nothing stops an SEO agency from abroad from deleting your website once you are satisfied with the results and want to determinate the contract.
Another point in this subject is payments. Nation wide payments are easy, but when we look at payment even within Europe, it becomes a hassle – big fees and international accounting.
Conclusion
There are many reasons to hire an SEO consultant and if a business is serious about SEO and their online presence, they should chose a local agency and a local firm. It's not just about face to face meetings, there are many things – it's rational to choose a local agency.