How to rank a London local business website in 2017 effectively?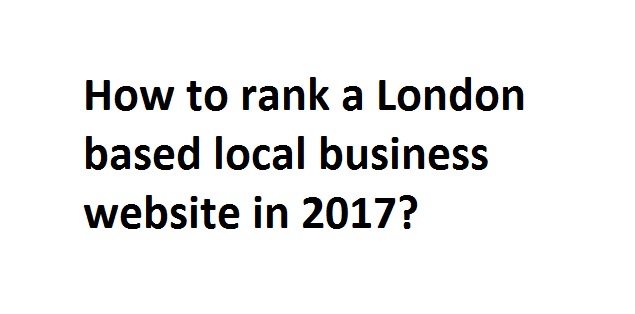 Ranking a local business in London is a piece of cake for us! Hell yeah! We have been ranking lot's of websites for the toughest terms in the UK for over 3 years now. Way back in 2013, we had sites that were crushing the niche and playing monopoly game! Even now, they are at #1 position for their core industry terms, with a Brand New website design done by Kasun.
Read those tips very carefully and act ASAP
Get the website done by Kasun Sameera — That's your only option in U.K.
When Kasun designs a website, it jumps to Page 1 from nowhere on SERPS. Yes, this happens every single time. Do you want to know why? Let me share some insights:
Micro Data is inserted into the website right when it's developed.
Image optimisation is done manually for each and every image on the website. Most of the times, Kasun does art work and create an image for the sliders. That's a lot of work!
Sections, Landing pages, call to actions are highly customised based on the Niche for which the website is being created.
Contact forms will be merged to the website look and feel. One would love to fill in the details!
Completely responsive, secure and appealing website that Big G loves.
Completely tailored user flow navigation system to boost On-Page time.
There are lots more !!
Get page speed and URL structures done by Logesh Kumar and Fernando audited
There is NO time for any customer to wait until website loads! Hence, we must have a fast loading website ready to serve to your customers. This is technically called as Page Speed Optimisation and we are industry leaders! We ensure that the website would load in less than 5 seconds with top-notch optimisation techniques.
URL Structures play a very Key role if you want to go for rankings that would dominate your niche. This is highly essential if you want your brand to be recognised by your target audience without spending too much on brand promotional activities.
In simple words, if your website appears #1 for every keyword related to your industry, your brand recognition skyrockets!
Get blessed by Kasun Sameera — Period and this is the key to success on the web, when it comes to building top notch niche dominating brands in the UK.
Off-site SEO to crush your competition!
Let Stuart Anthony do the offsite SEO — backlinks from authorities that push mountains!
Yeah, we have experts in every vertical of SEO and Stuart crushes it when it's Off-site SEO Activities. He creates strategy plans tailored to client niche/industry.
Replicate Fernando's social SEO strategies or hire him at £1500 per month for 3 months and then after that jump on a £1000 per month Consultancy retainer and ask Logesh to do PPC for the brand at at exclusive £250 month. By this way, you get your business rolling on Organic SERP as well as PPC Ads!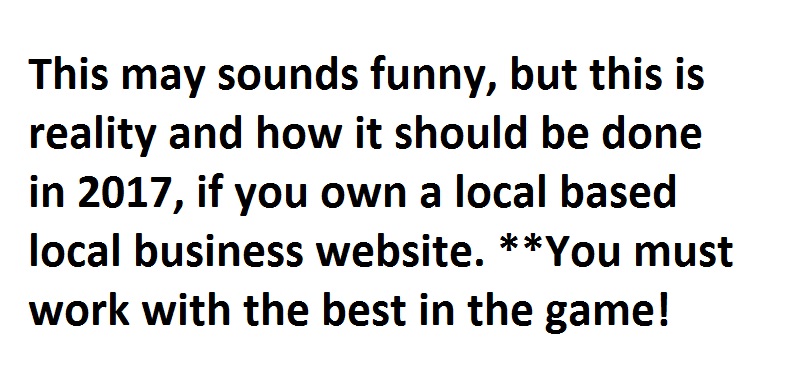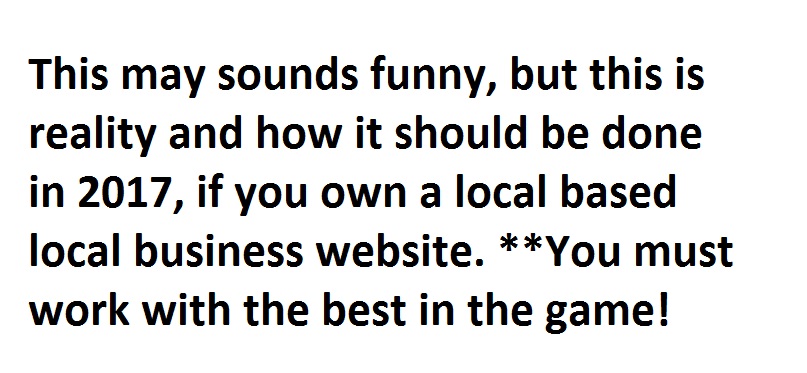 You rank and bank and thinking about to pay a bonus to Logesh Kumar (Me) each month I pass on love for Ads. The web is ours! So what we say is ????% correct and the world shall believe it!
Share to spread the knowledge!