Manor Clearance: Optimization for search results and PPC by Logesh Kumar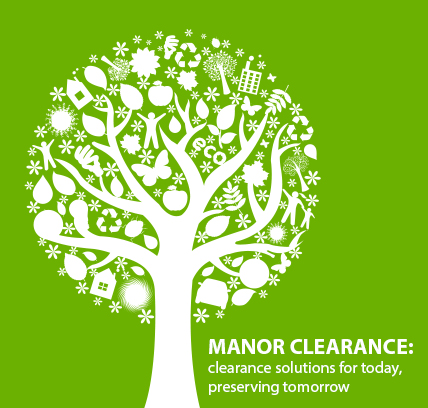 Manor Clearance company is one of the oldest and well established local businesses in London. Owner by Paul Cassar and well trainer team, the company helps in house clearance and probate valuation in the city of London. The new website for Manor Clearance Ltd. was done by Kasun Sameera and Madhura Darshana at ClickDo.
You can check how the mobile responsive website https://www.manorclearance.co.uk/ loads and the SSL certificate is implemented to give the maximum love from search engines, especially Google. Also the all the URL structures were nicely created by Logesh Kumar and you can see some examples on https://www.manorclearance.co.uk/blog/probate-valuation/hire-a-waste-removal-company/ and see https://www.manorclearance.co.uk/blog/house-clearance/reducing-waste/ 
Stephanie Brown is writing the articles for the https://www.manorclearance.co.uk/blog/ and Joey does the publishing mostly. We've taken blogging approach and the keywords we are mainly targeting at. You and see the budge so far. However there is a long way to go now to reach that tops 3 spots or the house clearance keywords.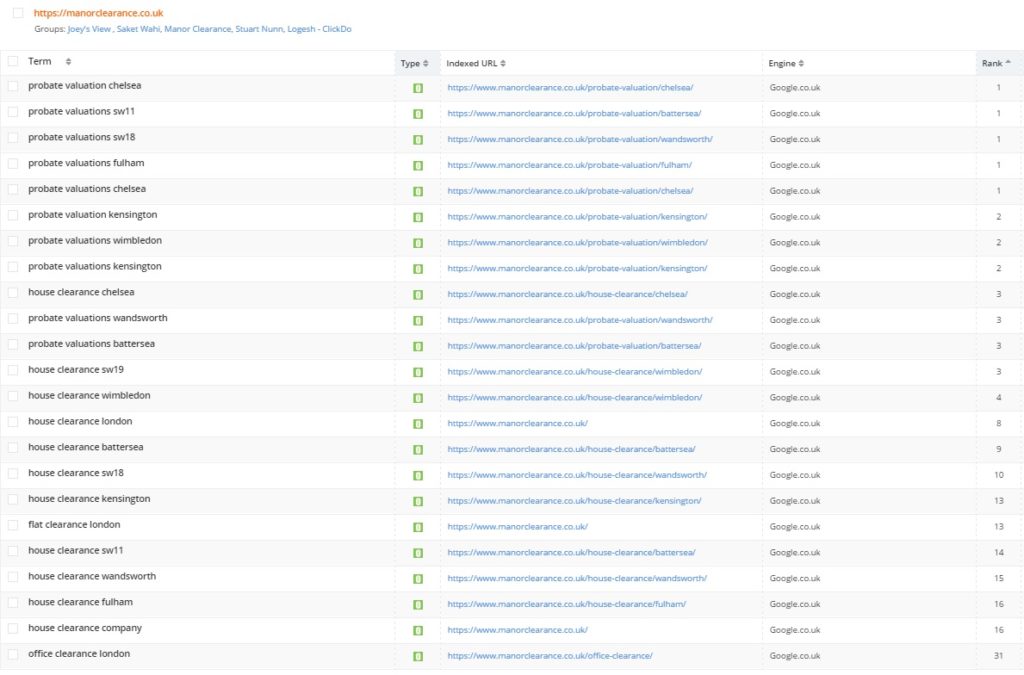 What's the search engine optimization plan?
Build the brand to be more authoritative with blogging.
Achieve the organic ranks for the above mentioned keywords, and rank higher for terms like "house clearance London" which has over 1600 search per month.
Do PPC by Logesh, who is an expert in PPC for local businesses around the world.
Get google reviews from customers that get the services from Manar Clearance Ltd. as that helps the brand to get more organic traffic.
Do an infographic and distribute for more backlinks for 

https://www.manorclearance.co.uk/

Get more citations done for this brand and expect to budge to local map pack.
Above are just some of SEO work we plan, and let us update you all in 35 days and see how the ranks have improved for core keywords which are mentioned on the above image.
Doing organic SEO in local house clearance industry is one of the toughest niches in London. One of the other properties which we've gained top 5 ranks for the "house clearance London" is the Quick Wastes. In the next article I would cover how we built a super brand for "Quick Wasters" in rubbish removal niche in London and helped them dominate the industry for over two years now.
Also one of the best things about Manor Clearance is they do a long of charity work and you can see it all here about the Charity work by Manor Clearance Ltd.
Author Profile

The Founder & CEO of ClickDo Ltd. Writes about digital marketing and SEO for local businesses in International corporation. You can read more on OM HQ blog for more of my writings.