SERP's s are shaking: What to do when your ranks shuffles or dropped a page back?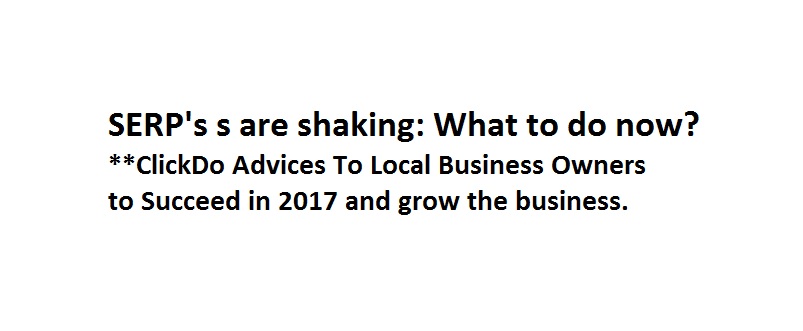 Last two days, I could see that SERP's are having a slight shuffle and some business websites are enjoying the shuffles while some dropped. So if your business website had dropped, what should you do? – Now I know you will worry or go complain to your SEO consultant, agency or company. This is not the right to thing to do. Because if you go shout out at your local business marketing consultant, they could get annoyed and look to go take on board some of your competitors, if you do not have a contract with them.
Google search engine has its tsunamis, and you must be brave to hold tight. If you had a read of my last posts about Quick Wasters, they are one of my clients who trusted us and stuck even when their site had drastic drop back in 2014 October 18th, when the Google Penguin 3.0 hit the web. See the journey Quick Wasters Ltd. took and what they are like now.
Brands are built with dedication and "Will do whatever it takes mentality"
This could be a slight shuffle and I believe things to get back to normal by start to mid of this week. Even my London SEO consultant page > https://clickdo.co.uk/seo-consultant/ dropped to #2nd spot on desktop searches. But I firmly believe and knows that will come back to top as I'm the most authentic local business SEO consultant in London, who only works to build brands. That's why I take hours of my time to do content creation, marketing, and promotions. Google has to like your content and realize that you are doing the right thing. Gaming the systems are the gone days.
Search engine optimization is moving towards search engine marketing!
You must write about, promote content in a manner to stand out. Read > How blogging has helped ClickDo rank organically for money keywords? and you will get a good idea about blogging to budge.
If you are one of the ClickDo Ltd. clients I ask you be strong and trust the journey towards the top of your niche.
Author Profile

The Founder & CEO of ClickDo Ltd. Writes about digital marketing and SEO for local businesses in International corporation. You can read more on OM HQ blog for more of my writings.