Snapchat: how businesses are using it to drive brand awarness and how your small business in London can utilize it too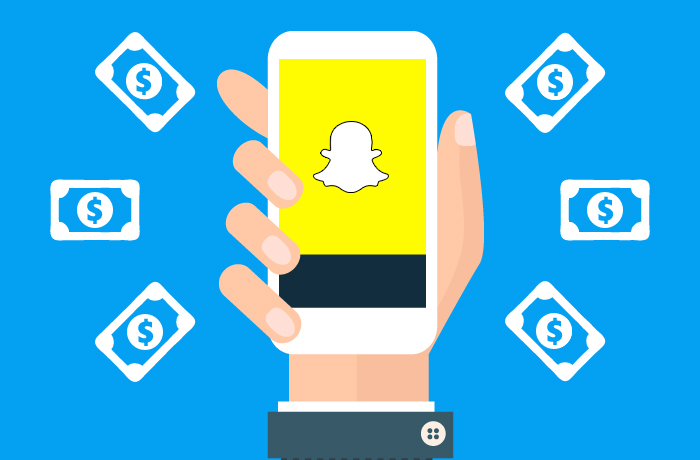 Brands go to where the masses go and with 200 million active users, Snapchat is the new hot place for brands to engage with their audiences on.
The advantage of Snapchat over other social media channels such as Facebook and Twitter is just that – the engagement. People willingly go on Snapchat and this give you the ability to make your brand a part of their entertainment.
A good example of this strategy is Audi – they partnered with The Onion to deliver their own coverage of the Superbowl live, adding their own entertainment on top of it: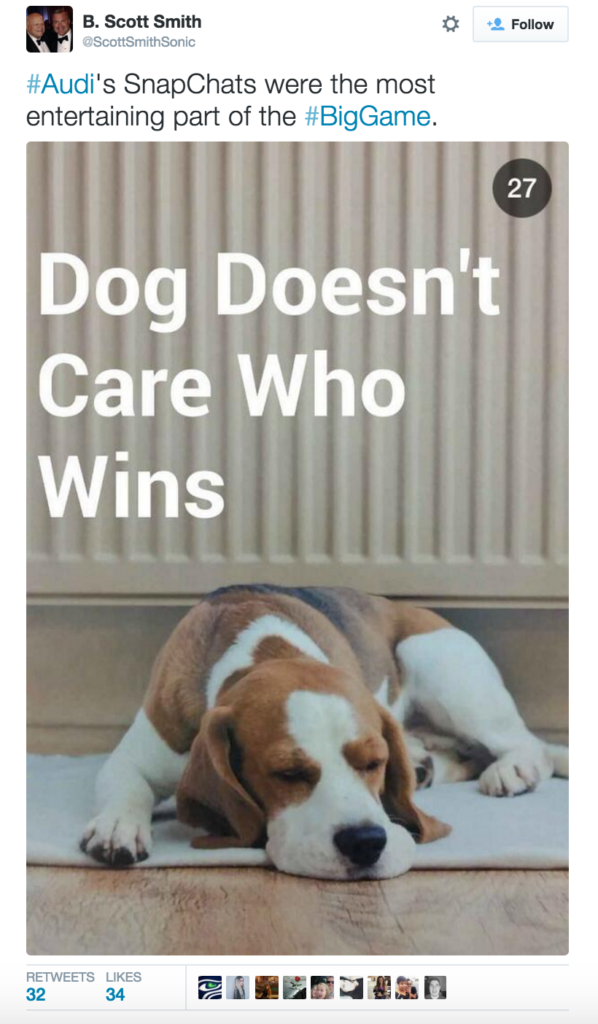 It's not uncommon also to see people recruiting through Snapchat – it's similar to Twitter or Facebook. If the job will involve the platform, the employer is to look for the employee on the platform. There have been many recruitment campaign such as these recently on Snapchat.
Companies with loyal following on Snapchat will find it a good idea to do previews of upcoming products or behind the scenes footage as a very efficient way of generating sales for those products.
How the average small business can utilize Snapchat
Recognize this – Snapchat is not just for the rich brands, brand awareness and engagement can happen without any budget at all. The key is to acquire a user-base, engage them and drive to sales.
1. Acquire users using your existing channels
It's easy to capture the user base on Snapchat by using the channels you already have – Tweet your Snap QR code and let people add you.
If your product allows it – consider putting the Snap code on your products. If you're an eCommerce site, why not add the Snap QR code on the thank you note that you send with your products? There are many ways you can use your existing marketing channels to transfer some of your user-base into a loyal Snapchat following.
2. Tease and provide behind the scenes footage
This is the most common tactic used on Snapchat – providing behind the scenes footage of the office, brand or production process. This doesn't cost anything at all and is used even by Youtube channels and the best thing is that absolutely anyone can do this.
It's a perfect way to tease with upcoming products or releases and make a connection with your customers. This is what will increase your goodwill quickly and drive the sales, views and a loyal following.
This Snapchat tactic really is for anyone. Let's look at two extreme situations – an information entrepreneur, AKA eBook publisher, and a boring manufacturer of hand-watch parts.
With a bit of wit and creativity, the eBook publisher can literary Snap his morning coffee, be done with Snapchat for the day and increase his loyal following. The boring-hand-watch-manufacturer can provide footage of the factory on-ground and if he's lucky enough to provide the parts to a well known brand, it will attract users.
Think about an uncommon machine in action with the Snap text "This is how Rolex is made". The return of such activity might seem questionable, but the reality is that promoting your clients brands as a manufacturer of parts, increases the goodwill you have with that client and the associated benefits. The new clients will also know this – when they buy parts with you they also get a bit of social media awareness.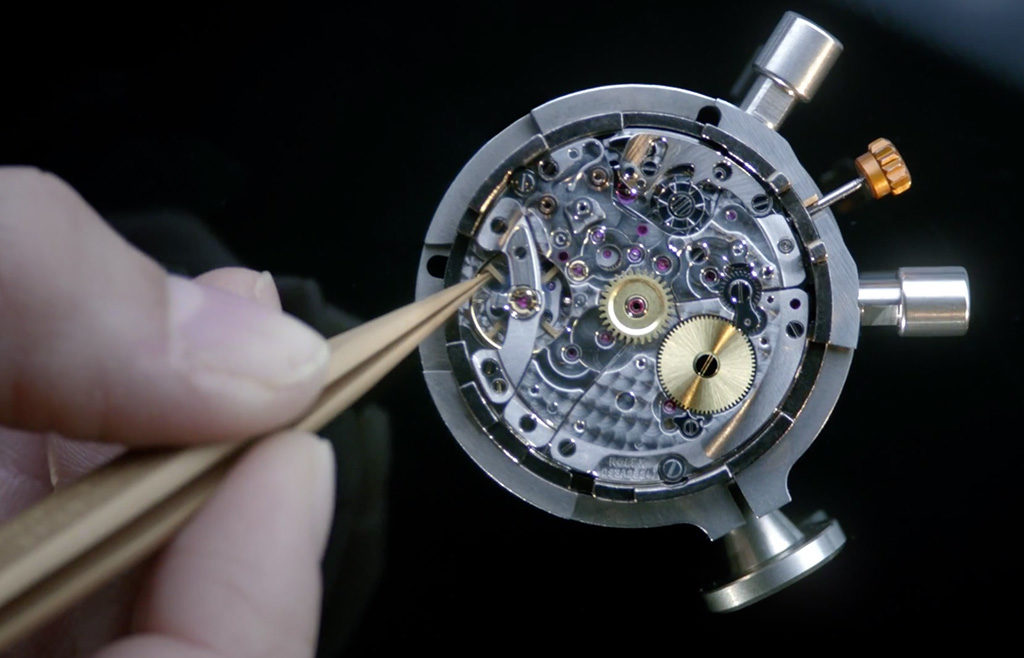 3. Offers an promotions
This of course is one of the most basic ways to use Snapchat for your business and marketing. However this is an incredible tool for any business.
First of all, you can track the results incredibly easily and since Snapchat is so much oriented towards pictures, promotion vouchers work really well.
Second of all, with a solid following on Snapchat, for some businesses it can directly add to or save for the bottom line. A local bakery with left-over stock that will expire tomorrow? No problem, Snap a picture with the treats and tell people to come get some today for a 50% off. Similarly, promotions can be run at the end of quarters for more profits or other accounting reasons – Snapchat is really good for promotions.
4. Make people engage around your brand
This is the key for many businesses, especially marketing for local businesses. People hunt for vouchers and promotion codes sometime for hours on the internet. Or Groupon – people go to a new place just for the discount.
Do you think it would be hard to get people to Snap selfies an the entrance of your restaurant with your logo at the background for a 15% off when the bill comes or a special deal-dish? This has enormous viral marketing potential, it will grow your user base and for a local business, the brand awareness will really make it worth it.
Make it happen on Snapchat
Snapchat is here to stay and we have seen so many of these companies coming and taking over – Facebook, Twitter, WhatsApp, Instagram and now Snapchat. It is here to stay, is incredibly popular with the youth and might even disrupt the social media space once again. Get in while it's still early and before they become greedy for profits and squeeze small business owners for using Snapchat marketing for their business.
Author Profile

The Founder & CEO of ClickDo Ltd. Writes about digital marketing and SEO for local businesses in International corporation. You can read more on OM HQ blog for more of my writings.