Social Media Marketing At The Luxury Furniture Showroom in fci London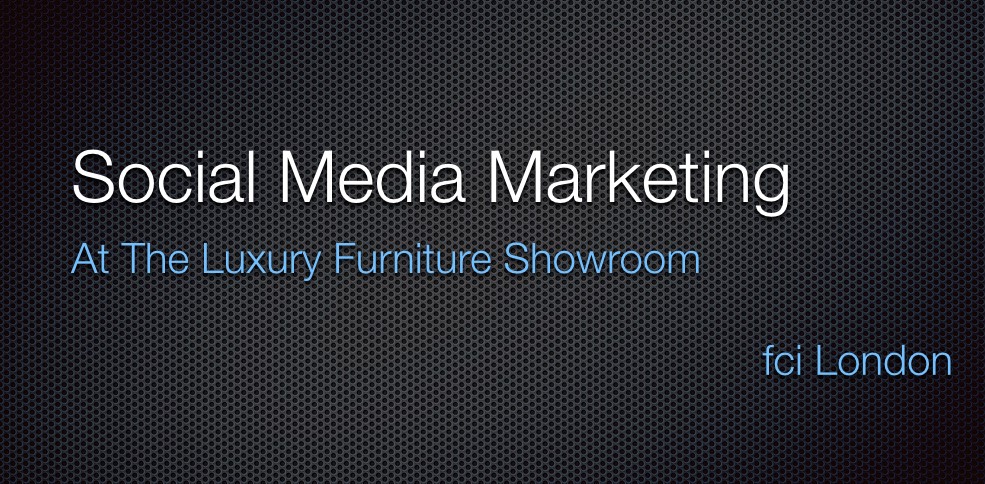 It was a great day at fci London modern furniture showroom with Bostjan, Michael, and Stuart from ClickDo Ltd. media gang. We were capturing some amazing moments at the fci London modern contemporary furniture store. They are the largest luxury furniture showroom in London. And also ranks #1 for "furniture showroom"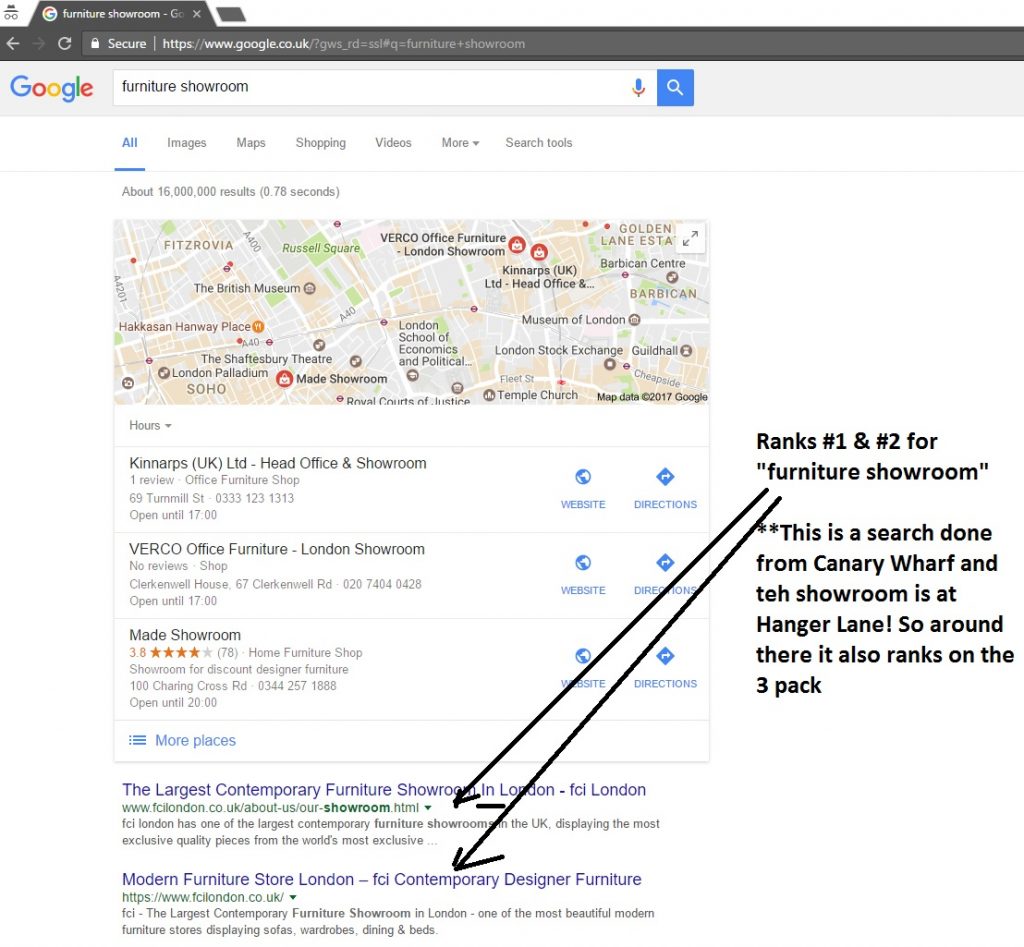 And that's really competitive keyword and ranking #1 and #2 shows the authority of fci London contemporary showroom. Also with authority SEO done over the last 2 years now, the website ranks #1 for "contemporary furniture stores"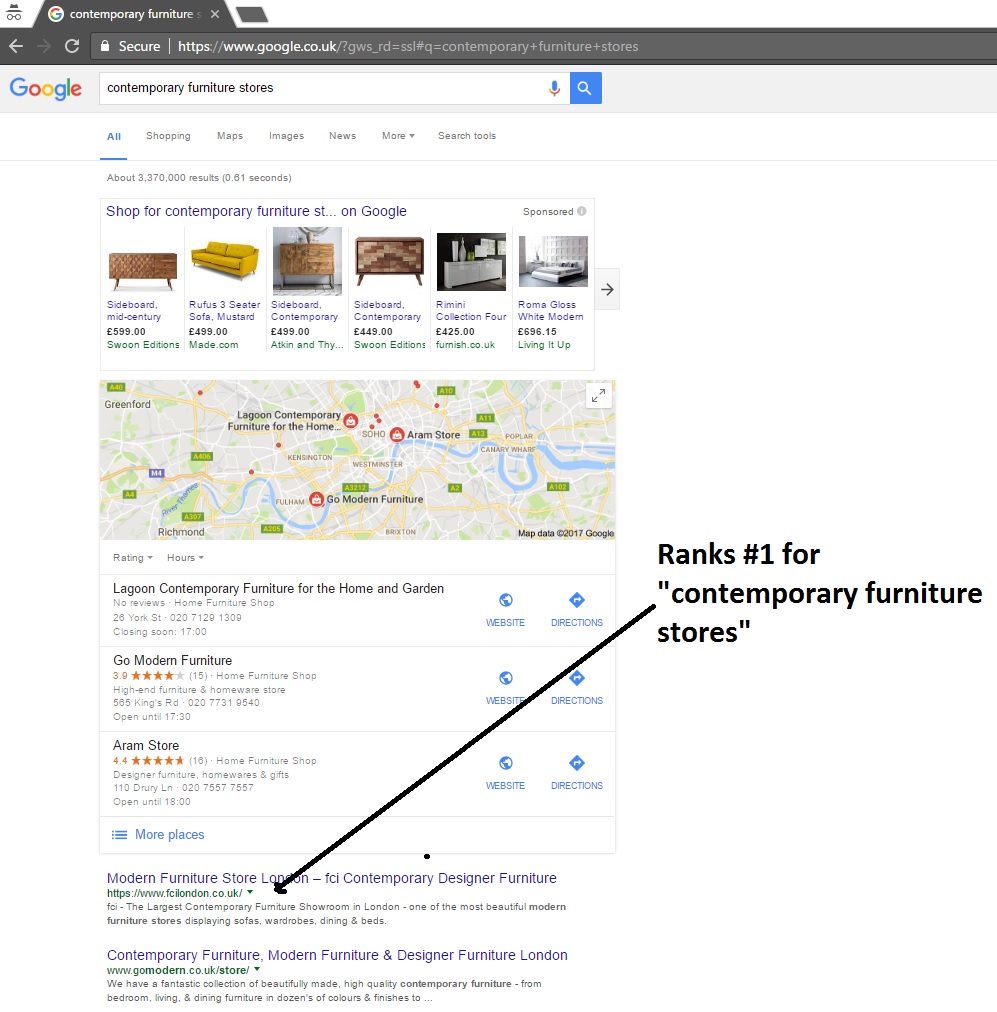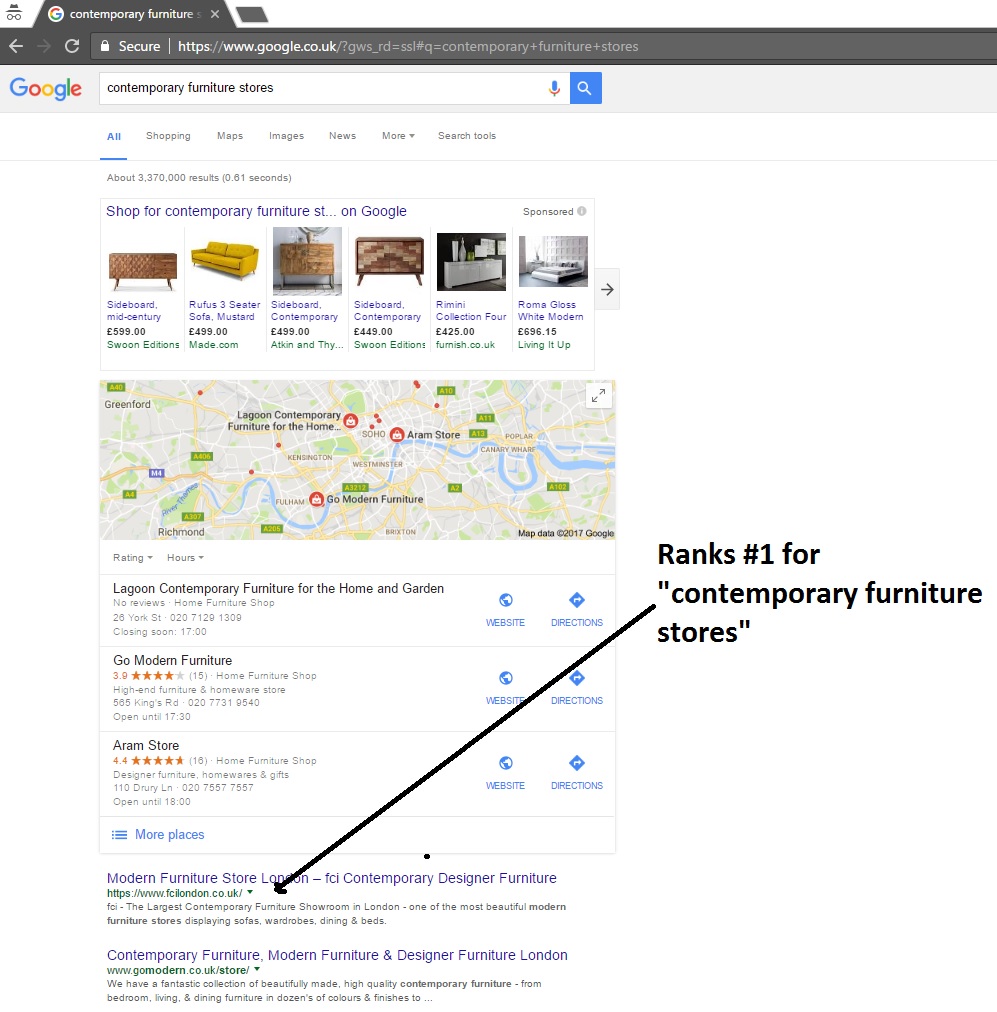 That's due the high authority of the fci London domains, which you can check > https://www.fcilondon.co.uk/ 
Read about Authority SEO and how it's done by ClickDo
Today we've been doing a lot of social media marketing for fci London and it was so much fun for us all.
Below is one of the most amazing contemporary chairs you can ever experience! See how I'm having fun with it.
That's Stuart, doing the social media posts while taking one by one-shots from his iPhone. **It's important that the images are tagged and uploaded while being then and there at the premises. I've found it works very well.
Social Media is the transition from SEO to SEM for any brand and ClickDo has realized it before any other local SEO agency in the UK. That's why we rank #1 and also our clients' ranks #1 on search engines like we are on steroids.
And then Michael who is the top commercial photographer in London and expert SEO Consultant with top social media skills took a bunch of photos which he should be composing to the nice blog post soon. You will see how and why we do photos and how they are used for mass link building for local businesses in London.
There is big difference in how we do search engine optimization and that's why we are best digital marketing agency in the world.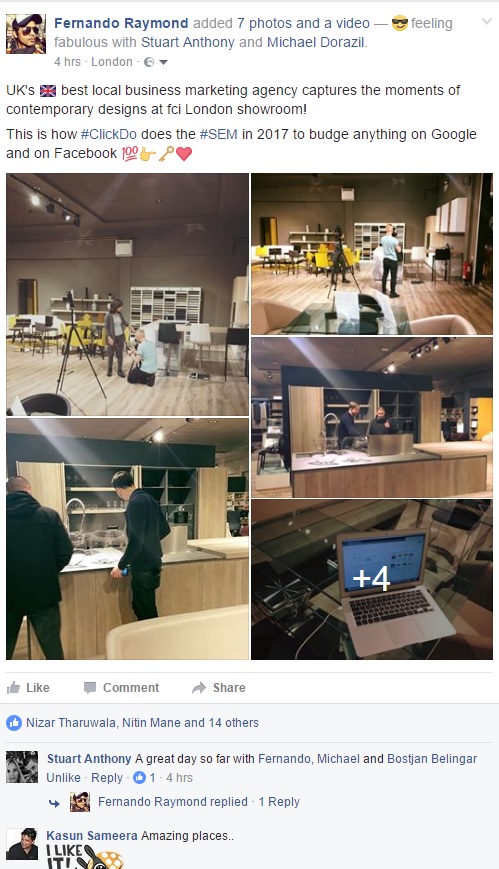 Join us at the Facebook group > https://www.facebook.com/groups/SEO.Consultants.Hub/ for more tips about local business SEO by the world's greatest living SEO consultants on the planet.
Share to spread the knowledge!