Has Your Website Lost Google Ranks This Year? Is It A Penalty or a Devaluation?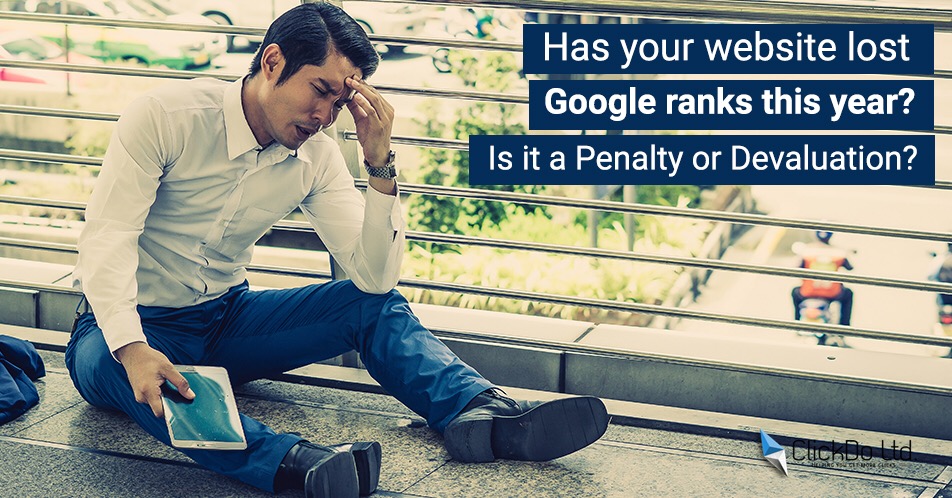 A lot of websites dropped in rankings while others climbed higher on the SERP's during the last couple of months. As of late February, the professionals in the SEO industry have been trying to understand if it's a Google penalty for duplicate content or internal duplicate content issue or else what caused the drop in organic rankings.
Many local business owners thought their websites were being penalized as a result of the SEO being done wrong or a bad link.
I've been digging deep to understand what caused the drop for some of my local business SEO clients like EOT Cleaning, Express Waste Removals, Angel Orthodontics etc… Initially, I thought it was a Google algorithm change and that the backlinks could have caused it.
But when I researched the issue I figured out that, websites which have multiple pages with similar content caused the drop in ranks.
Google bots saw pages with similar content or those with related keywords and they did not know which page to rank on the SERPs.
For example, the EOT Cleaning website had the following page https://www.end-of-tenancy-london.co.uk/services/end-of-tenancy-cleaning/  which was also ranking on the first page of Google for the keywords "end of tenancy cleaning" and "end of tenancy cleaning London" and the homepage > https://www.end-of-tenancy-london.co.uk was also ranking on the SERPs for the same. Precisely 5th and 6th spots. Of course, we were happy to have the more real estate on the first page of Google and even ranked as #1 on Local map pack.
But suddenly the ranks dropped and both pages dropped to the second page and bamm we lost all the traffic to the website and the client was super upset. We suspected there were bad backlinks or someone did some negative SEO (There was a case of negative SEO and we did rectify that)… but this went on for 3-4 weeks and we couldn't figure out what was happening and why EOT Cleaning lost ranks. The website was built to showcase the best end of tenancy cleaning services provider on the web. Kasun did such a great job in that and he was shocked to see the drop in organic traffic and ranks.
Before going further let me tell you what a Google penalty is and if such happened what the situation would look like:
If your website got a penalty, it wouldn't be in the top 100 positions at all.
How can you be certain that your website didn't get a penalty from Google? – If it ranks on the top 10 pages or say it just got kicked to the 2nd or even a couple of pages away from the first page, it's because Google bots got confused and devalued the content.
What is duplicate content?

Many penalties are not actually penalties and they are more like devaluations.
One more thing: Make sure your website speed is at its maximum. I recently did page speed optimization and hosted ClickDo https://clickdo.co.uk/ on our super-fast business webhosting and I got a good boost in ranking. Even got back to being #1 for SEO Consultant terms like the good old times.

Website page speed really matters, so make sure your website page speed optimization is done and it's hosted on a super-fast web hosting service like SeekaHost.
3 main causes of losing ranks in 2018
Having duplicate content on your website
Having pages with thin content that doesn't add value to the reader
Having competing pages on your website
The Internal Duplicate Content Could Trigger a Google Penalty
The 1st and 3rd points got the evil eye during the last update and Google bots punished them by dropping ranks.
The good news is that all the above can be fixed and you can get the ranks back. By taking away the sub service page we got the EOT Cleaning website back on the SERP's and it's now on its way to the top.
You can easily use tools like Screaming Frog or  http://www.siteliner.com/ to find duplicate content on your website: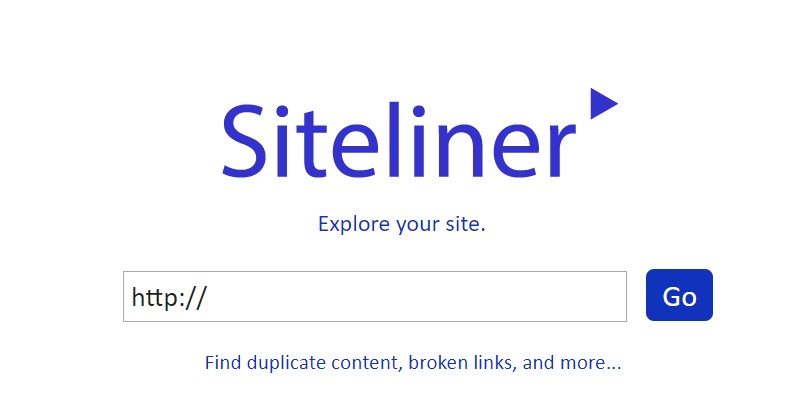 Clean up the duplicate content and meta data on your website and make sure that Google bots realize that it's a unique website for their search engine users.
For pages with thin content, add more compelling content and make them standout or combine pages that are similar and sort your competing pages.
Having competing pages on a local business website is a BIG NO NO!
Use SEMRush or else https://authoritylabs.com to find the top 100 positions and all the URLs of the websites showing up for a particular phrase.
You can plug in your Google search console, SEMRush and SpyFu to Authority Labs and collect the data.
In other words, have the most powerful page on your website as the only page for a particular keyword and take down the other one. There is not point in having multiple pages, and blog posts talking about the similar topic.
We are doing the same for Express Waste Removals today, let's see if it shifts to the first page. Because this page https://www.expresswasteremovals.co.uk/rubbish-removal/ is  going after the keyword "rubbish removal London" which is also on the home page https://www.expresswasteremovals.co.uk/ and what we actually want is to rank the home page.  So, let's see how it works.
If you are blogging daily/weekly on your website, make sure you do not blog about the same topic regularly.
Blogging could actually hurt your organic ranks!
So make sure you have an excel sheet to record all the blog posts and URLs you create when publishing content on your website.
Never blog about the same topic that the home page is talking about, be creative when blogging and write content that can support the targeted keywords by answering questions your targeted customer or audience may have.
Recently I messed up the ranks of >  https://business.clickdo.co.uk/ for the keyword "UK Business Blog" because the home page had titles that were supporting the main keyword "UK Business Blog"
So make sure to clean up all the internal duplicate content issues on your website and get back the ranks. This could take a few weeks but the organic ranks will certainly bounce back.

Read how to deal with duplicate content issues at https://neilpatel.com/blog/how-to-deal-with-duplicate-content-issues-including-those-created-by-your-cms/ For more tips about duplicate content and how to resolve the SEO issues this year.
Share to spread the knowledge!