How to Earn Money Online: Becoming a Digital Marketer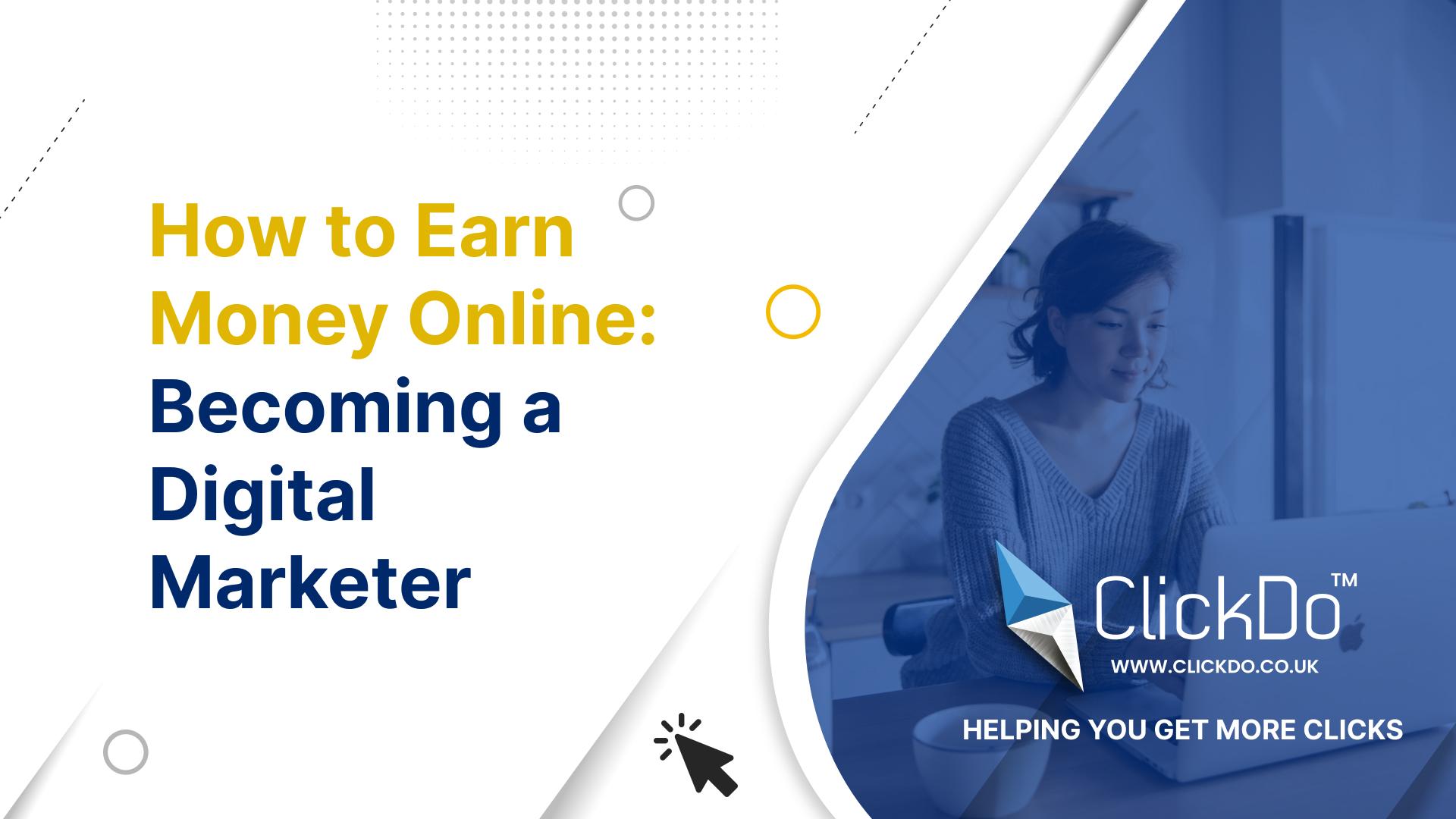 Today, digital marketing shines as an alluring career option, offering a lifestyle that was once merely a dream for most.
LinkedIn data from 2021 indicates a staggering 52% increase in demand for digital marketing roles in the UK, making them one of the fastest-growing opportunities across industries.
The appeal of working remotely, sometimes referred to as the 'laptop lifestyle,' and collaborating with remarkable companies on a wide range of exciting projects is undeniably captivating.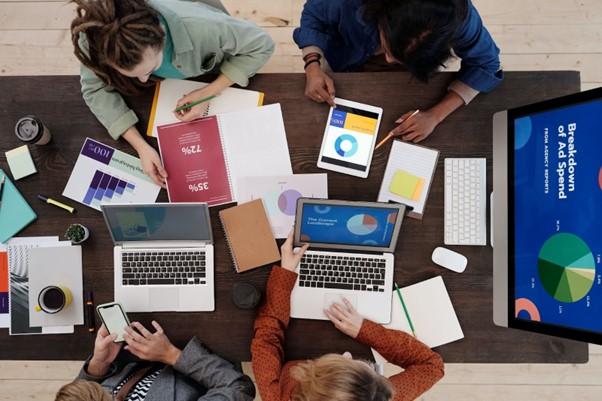 Digital marketing encompasses a wide array of opportunities, including helping companies promote their products and services through digital channels or assisting individuals in launching their businesses. The digital marketing landscape is expansive, with virtually every industry seeking assistance in establishing a strong online presence.
This translates to a vast pool of potential clients, ranging from corporate giants to emerging entrepreneurs. However, to stand out as a digital marketer, you'll need more than just a title; it requires a dedication to continuous learning and growth as I explain in this video:
Do you need a degree in digital marketing or related education?
While formal education can certainly be a stepping stone into the field of digital marketing, it is not the sole determinant of success. It's important to understand that clients and employers prioritise the quality of your work over your academic qualifications.
A digital marketer with a degree may not have an advantage if they produce subpar content or lack a portfolio showcasing their skills. Conversely, someone without a degree but armed with a portfolio of high-quality work tailored to client needs can make a lasting impression.
Demonstrating your competence is relatively straightforward, and ClickDo's comprehensive guides can assist you in mastering digital marketing without pursuing a formal education. The key lies in developing a robust digital presence and a compelling case study to prove your abilities to potential clients and employers.
What does a digital marketer actually do?
Digital marketing is a dynamic field where no two days are the same. You could find yourself crafting a compelling blog post one day and creating a captivating social media campaign or editing a YouTube video the next.
The diversity of tasks within digital marketing ensures that the job remains engaging and ever-evolving. If you already possess skills in areas like social media management, content creation, or video editing, you're well on your way.
However, to excel, you must continuously learn and apply various digital marketing strategies to confidently tackle different projects and meet client needs.
What skills are required of a digital marketer?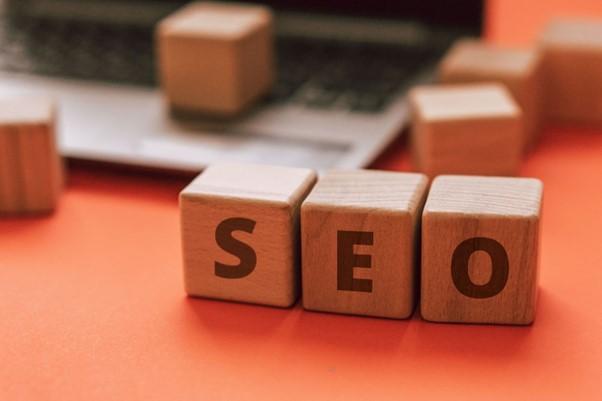 To thrive as a digital marketer, you must acquire specific skills. First and foremost, understanding Search Engine Optimization (SEO) is paramount. SEO is akin to providing your content with a VIP pass to your target audience's screens, ensuring it appears prominently on search engines like Google. Without SEO, even exceptional content may go unnoticed.
ClickDo offers a comprehensive SEO training course to help you understand its benefits and applications fully. Additionally, proficiency in content marketing, blogging, and social media marketing is essential. You can explore the full list of essential skills for digital marketers on the ClickDo Digital Marketing Step-By-Step Guide (scroll directly to the bottom for this table!).
What are the first steps to becoming a digital marketer?
You can acquire knowledge like university graduates through audiobooks, blogs, or YouTube videos. A formal degree is valuable but not the sole path to success. Start your journey by exploring ClickDo's "How to Earn Money Online" series, where various digital marketing professions are discussed.
Once you've grasped the basics, the key is practice. Practice is the ultimate teacher in life, and it applies to digital marketing as well. Begin by developing your digital presence, perhaps by starting a blog or creating an online resume portfolio, and use various channels to experiment and showcase your skills. Whether you're a seasoned pro or still learning, the crucial step is to start.
How to land your first client or role?
Numerous opportunities for digital marketing roles can be found on various websites, and you can start your job search by visiting ClickDo's guide on finding remote jobs. Furthermore, you can secure clients by building your website and networking effectively.
Many digital marketers today share their stories of working from home or abroad while maintaining a steady income, diverging from conventional 9-5 jobs. ClickDo's founder and CEO, Fernando Raymond, is a testament to this trend.
He moved to London, mastered SEO and digital marketing, and transformed his life. Fernando's journey from a digital marketer to a digital entrepreneur serves as a compelling example of the diverse career and business opportunities digital marketing offers as he explains in this video:
Feeling inspired? Recognise that you don't need much to begin your journey as a digital marketer. All you require is the desire, dedication, and eagerness to excel.
You're ready. Put in the effort, start by reading ClickDo's free online blogs or starting an online course designed by our experts at Seekahost University, and embark on a fulfilling career in the digital marketing world.
You can also check out the below video where digital marketer at ClickDo, Manuela Willbold, explains her role in more detail:
So, make sure you follow us on YT and our socials to never miss a (marketing) beat!
Author Profile

Passionate Blogger and Digital Strategist | 2023 Media, Journalism and Publishing Graduate from Oxford Brookes University | Georgian-British | Establisher and Creative Director of ClickSocial Marketing | Contributor to various Daily, Political, and Breaking News articles