How to make money as a student in London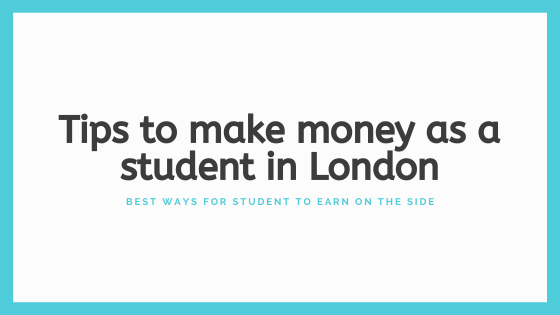 Want to know how to make money as a student in London?
Then you are on the right page.
At ClickDo we've worked with many students from all over the world and some of them are still working with us.
They all knew how to work from home or from anywhere they prefer with just an internet connection and computer.
We have written several guides for students to start making money online as you can see below:
How to make money online as a student in India. 
How to earn money online in India from home.
If you are a student in London, there are so many ways you can work via the internet to earn money online.
As a student, it is essential to make money while in school to support you with tuition fees and the high cost of living in this city.
Therefore, I am sharing some of the ways you can make money as a student in London.
As a student in London, you can make extra money by answering survey questions online.
It is an easy way and includes less stress in making money. You could sign up on sites like Lifepoints, Surveyswap, Toluna, InboxPounds, Swagbucks, iSay and YouGov where surveys are sent to you, and you fill them and get paid. Though you might not earn so much while you are doing this.
You can resell to make money as a student in London.
You could go to a charity shop where you would get second-handed items. It could be clothes or children toys, and when you buy them, you can then put them in a store like eBay and Amazon. You can make extra profit from reselling those items. To sell off fast, you should check the prices of the items on eBay with your mobile phone before buying them from the charity shop, that way you would know if it would profit you.
You could also sell your old stuff off at eBay, choose the best price and also take bids easy way to let go of some things you don't need again and make money out of them.
You can also sell photos, and this is for those who know how to take pictures.
You can earn money from selling your photos, and there are some sites in which you can upload and sell your photos such as iStock or Fotolia. The better your pictures, the higher the pay you get, so the aim here is to get cute and quality pictures, upload them on those sites and sell them.
Another way of making cash as a student in London is by reviewing websites and applications.
You can go to UserTesting, and it's a platform where people get paid daily to review different types of sites. A review should take about 15 to 20 minutes, and you get paid about $10 through PayPal, that's per report. It works in a way that you sign-up, and do a test and then receive websites that you should review. It is legit, and you can be sure to make some money from the platform.
You can make money from doing deliveries.
If you have got a bicycle, bike or a car and a smartphone, that's all you need to start making deliveries. It could be for food or pick up items from people and deliver and secure your money. You can sign up to delivery companies like Deliveroo, they are usually looking for riders, and the good thing is that you can work when you want or have spare time. You would deliver food from restaurants to customer's doorstep and get paid, and you can be making about $16 in an hour. You can also look out for big shots like Dominos if they have openings and need delivery riders.
You can make money by taking up a part-time job.
A lot of students do take up part-time jobs to make money while even schooling; it gives you a steady income and makes you acquire job experiences. But getting a good-paying job is not so easy to come across. You can start up by signing up in Reed to search for good-paying and flexible jobs. With Reed, you can also get to pay off your student loans. You could also sign up with CV Library and upload your CV, which is free, and your CV would be matched up with suitable part-time job offers.
Another way of making money as a student in London is to become a tutor.
Now not only can you tutor face to face you can currently also tutor globally, this means extra cash and no limit to your students. Some sites like Udemy allows you to create courses and post on their website, and you get paid every time someone takes up the course. And if you want to do a one on one tutoring, you can also sign up on Superproof and Uk Tutors, and you can earn from $10 and above. You can also register on First Tutors as a private tutor so that you can give private lessons to people interested. For more online tutoring jobs and opportunities head to the UK Education Blog.
You can make money from freelance work.
If you like writing, blogging, designing or managing people's pages like on Facebook or Instagram, there are so many freelance jobs available for you. It is a very cool way to make money because you can get clients in London and also all over the world. There are various freelance sites such as Upwork, Fiverr and other websites.
You can make money as a virtual assistant.
You can work from the comfort of your home and be paid, and you can check on LinkedIn a few positions like that are placed on advert there.
You can also make money from selling your school, college or university notes via Notes Sale.

You can take up student jobs to make money in London.
It can help you gain experience in your area of study while you also make money out of it. You could check if there are available jobs in the library, vacancy as a lab assistant or work as a student ambassador. You can get work as part of the student union then you would also get paid. You can also get some on-campus jobs such as working in the cafe or union clubs and get paid this way your employer knows you are a student and you are also close to your school and lectures.
You can become a field agent, where you would get jobs to check for prices in stores, take pictures of them and write reviews on those products. You can make about $2-12.

You could make money as a student in London through babysitting. You would get paid well to babysit, and you could have a look at local ads to have an idea of how much babysitting costs. You can advertise yourself and also create a profile with Care Babysitting.
You can learn more about how to make more money online in our make money online guide.
Author Profile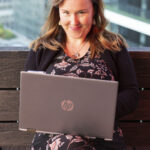 Blogger and Educator by Passion | Senior Online Media & PR Strategist at ClickDo Ltd. | Contributor to many Education, Business & Lifestyle Blogs in the United Kingdom & Germany | Summer Course Student at the London School of Journalism and Course Instructor at the SeekaHost University.