7 Steps To Start A Blog That Matters In 2020 And Beyond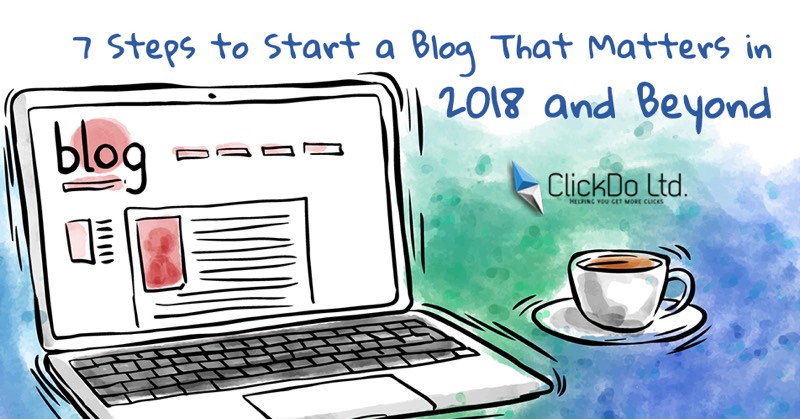 As I've mentioned multiple times in my previous posts; blogging is a great way to get started on your digital career. I started my online marketing career by starting my first blog, fernandobiz.com
In this post, I want to tell you the 7 easy steps to starting a blog that matters in 2020 and beyond.
I also want to take this opportunity to inform you that, as of this month I will be starting blogs in various niches on a 50/50 profit sharing basis.
What this means is that, should you decide to join me in this adventure, then you would be responsible for the content, and I would take care of the SEO, rankings and eventually monetization. During this journey you will learn everything about blogging, SEO and how to make money by blogging while also creating a nice passive income stream from the blog you will be building with me.
The criteria is simple, you must be willing to work hard and put in the time to develop the blog by creating amazing content. I will not only communicate with you via email but also accept a 20 min weekly call to strategies and discuss how we can make money.
Now let's look at the steps….
What are the 7 steps to start a blog that matters?
Pick a niche that you are fascinated about or are willing to learn and become an expert in.
Do the keyword research using SEMRuch so you know the numbers for keyword volumes and what people are searching for on the web.
Register a domain name for your blog. You can watch the first video at https://clickdo.co.uk/start-a-wordpress-blog
Get super-fast business website hosting from SeekaHost at https://www.seekahost.com/business-web-hosting.php or else personal web hosting https://www.seekahost.com/personal-web-hosting.php and host your domain name.
Install WordPress as that's the easiest content management and blogging platform on the web and it's FREE.
Build the WordPress blog as shown on this video – Start A Blog In 5 Minutes
Write authentic content according to the keyword research you did and keep doing it until you pass 100 organic visitors from GOOGLE.
After you've done all of the above you are ready to plan the monetisation strategies. Read https://clickdo.co.uk/blogging so you know the top 10 ways to earn money by blogging in the United Kingdom.
Go start a blog today by yourself or get in touch with me to start an amazing blog this year and shift the trajectory of your life!
Author Profile

The Founder & CEO of ClickDo Ltd. Writes about digital marketing and SEO for local businesses in International corporation. You can read more on OM HQ blog for more of my writings.