10 points to consider before hiring an SEO consultant for your local business
There are many agencies offering search engine optimization services. When you Google 'SEO services London' there is a vast array to choose from on the results page. So how will you decide on a reputable SEO consultant to hire? Your first instinct will be to pick the highest ranking SEO consultant that's listed, and while this is fine, it's still advisable to look deeper than their ranking and investigate further before deciding who to hire. Their ranking does suggest that they have implemented SEO well for themselves and could do the same for your business. However, their ranking doesn't show how they conduct their business, their quality of communication and past customer satisfaction. Here are 10 points to keep in mind before hiring an SEO consultant for your local business.
Are they experienced in local SEO strategies?
Appearing at the top of local search engine results is important for small businesses to attract local customers. A good SEO consultant will know to include your City or Town to your titles and meta descriptions. This will optimise your site so that your business appears when someone nearby searches for keywords relevant to your business.
Google and other search engines allow you to register on their local search listings; this is a directory of businesses that cater to a specific area. A good SEO consultant will discuss putting your business on this local business directory.
This screen shot shows how local listings can appear when keywords, in this case plumber, are searched for. This can be very advantageous for your local business to have your location listed for nearby customers.

Ask how they will help your business
They should be able to discuss with you what will happen throughout the stages of your SEO journey. Initial meetings will involve looking at your digital assets, if you have any, and how they can be improved or created.
Do they ask about your SEO goals and aims?
A good SEO consultant will ask you what you aim to achieve from optimising your business online. The consultant should know that progress needs to be measured against the goals you have, so it's important that these are clear from the beginning.
Be cautious about big promises
Be wary of SEO consultants who are adamant that you will rank number 1 for your local business. While this is ideal, it is still something that can't be controlled as your ranking will be determined by Google ranking algorithms and the effort of your competitors. Instead they should promise to improve your ranking and optimise your digital assets to the best of their ability.
Do they practice what they preach?
Do they have a big digital presence? Look for their Facebook pages, blogs, LinkedIn profile. Are they are updating regularly with fresh, informative content with good links. This is an important aspect of off-page SEO and what search engines favour, so it will show you the SEO consultant's competency in SEO and digital marketing.  Their blogs, vlogs and social media will also enable you to get to know the SEO service providers better.
Is their communication satisfactory?
Find out if they are easily contactable and how they will be communicating with you. Will there be weekly or monthly reports and how will they be delivered to you. It's important that you are informed throughout the process and that you can see that work is being done.
Ask about current/ past clients of the SEO service
A reputable SEO consultant should be open about this list of past and current clients, unless the clients have said they wish to remain anonymous. These are important references that you can contact to ask if there were significant improvements to their ranking, audience and conversions to sales, as a result of the SEO consultant.
Read reviews
Find out if this SEO consultant can deliver. Read their reviews, not just case studies on their site, but reviews on social media which are less polished and likely to include pros and cons of that consultants' SEO service.
Are they proficient in Google analytics?
The SEO consultant should be able to show proficiency in google analytics as this is how progress will be measured, not just search engine rankings. The analytics will report and track an accurate picture of traffic levels on your digital assets. Your SEO consultant should let you know that they'll report back to you about these findings regularly.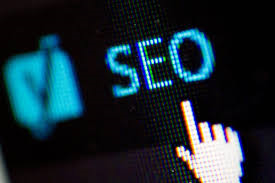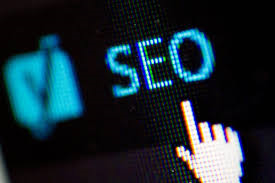 What do they charge?
It's advisable to find out how much they charge for a campaign, compared to other SEO consultants, and see if this fits your budget. Alternatively, tell them your budget and see if they can accommodate this. Also find out when they expect payment, for example will it be a one-off payment regardless of how long the campaign is or a monthly payment plan.
Having read this article, you will be more informed to make a better decision, regarding an SEO consultant. Contact us today to talk to our ClickDo SEO consultants today. See how they can help your local business for great online exposure.
Author Profile

I'm a digitally inspired, e-Business professional. I write about digital marketing, social media and how psychology impacts modern day online buying behaviours and how people do business on the web.