How Google Combine URLs Even before Crawling?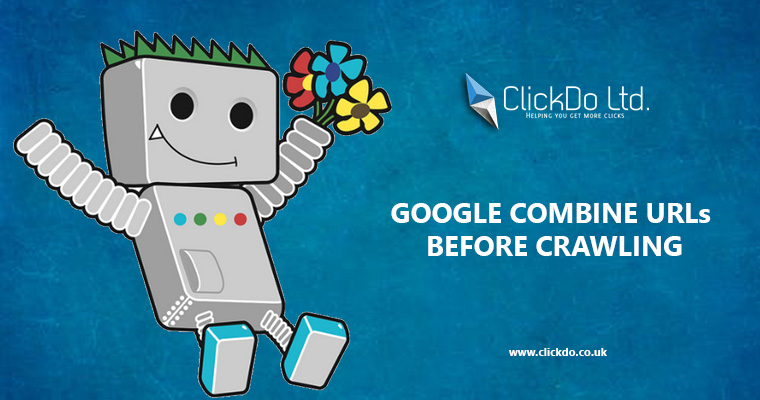 In the Search Engine Optimization Process, there are some things which you cannot leave as it is or not completed. One such thing is crawling and indexing a website through Google Search Console(Webmaster Tools).
To explain shortly about crawling, a website will have a sitemap which contains all the URL of the complete website, where the Searchbot will do its process of visiting each URL and will be stored as an index file. It helps when users search for a query that relates to the content you have published on your website.
But, this one is not the core topic to be covered for today. We are into something new and deep that makes more sense. Let's discuss on how the Google Searchbot combines the URL before it starts crawling.

Combine URL Before Crawling:
Google is clear in what they have to deliver to its search users, where the content should be clear and not duplicated. When a website has duplicated content, Google doesn't want to show the same content in the search results repeatedly for one search query.
Here, the combination URLs start even before crawling each URL. It has been clearly explained by John Muller, who has been the voice of Google's search console for some time now. In a recent hangouts session, he clearly explained this combination.
"We also do that folding process essentially before crawling. Where we look at the the URLs that we see and based on the information that we have from the past we think well probably these URLs could end up being the same and then we'll fold them together,"
It includes the structure of a website, canonicalization and permanent or temporary redirects which can easily show how the website actually behaves every time when the Searchbot try to crawl each website.
So, a website must concentrate on certain things that they should not show any negative signals to Google at any point. This is where Google maintains the clear sheet of the website behavioural pattern. It is very easy to understand that when you are loyal to your customers, they will give it back to you, similarly when you do best practices to Google search algorithm they end up ranking your website on top of the search results.
Author Profile

Guest blogger and blogger outreach services expert and contributor for UK Tech Blog as a UK Tech Blogger, and one among The Vibrant #1 SEO Team in London. I Also work at SeekaHost as a web hosting services specialist and Guest blogger for SeekaHost UK

My Moto is Keep Pushing - Let The Dam Breaks And Spills Where You Want It To Be!