My perspective on digital marketing by 2020 and why every business should invest in web technologies
In our busy, multi-tasking lives, there is a large emphasis on time as that is what we are all trying to get more of. We look for time- saving strategies and convenience and that's what we expect technology to offer us. People want to find solutions to their problems in very little time, and that's why businesses must invest in web technologies. Now people are more connected than ever and information is instantly available. Hard copy/print information is slowly becoming obsolete; such as newspapers, books or going to a library for information. Print media businesses are staying afloat by ensuring that there are digital versions of themselves, as done by the Independent newspaper  in February 2016. The Independent scrapped print media and became completely digital. Digital media/ e-magazines are readable on mobiles, tablets and computers to keep up with how people now acquire news and information. Businesses need to adapt to survive as the digital economy changes and, by 2020, becomes more all-encompassing.
Digitalise your business by 2020
Your business needs to be found quickly, accessed quickly with a fast and informative site and be contacted easily online or by other means.
The enquirer will also want to ascertain if you can meet their requirements, be trustworthy and professional. This can be portrayed through postings, images, videos, blogs and online reviews.
Consider getting an app created based on your niche too, to meet mobile technology needs which will increase in importance by 2020.
Digitalise your recruitment process
A more digital recruitment process, already used by many top graduate schemes, can also help your business to hire the best in your field internationally, whereas before
this would have proven difficult.
Videos and skype are already used for some interview processes which saves time and money when factoring in travel.
This should be considered by businesses and HR firms.
Digital workforces and independent workers
Freelancing is huge phenomenon now for the under 40s, or 'millenials' and some have more than one career.
So businesses may need to hire people who are not able to work in their current location at all times.
A digital workforce is cheaper than renting a large premise for all staff, and more time efficient.
Managers and CEOs need to be able to connect and mobilise a digital workforce using web technologies so it works fluidly, through video link and emails.
Become more human and personable
Although people are using digital platforms more, people don't want to be talking to computers. People will still look for human interaction in the form of comments sections, blogs, videos, pictures and voice-overs.
Online a business needs to be deemed as human and have efficient communication
Businesses need to work harder to engage with employees, business partners and customers when you mostly work online.
The increasing importance of Mobile technology
There are currently 18,100 searches a month for mobile marketing.
By 2020, I believe people will be using mobile technology for their online information and entertainment needs, even more than they use a computer or tablet.
By 2020, there will be billions more users of smartphones globally.
It's important for a business to ensure that your digital assets are mobile compatible to not lose that traffic.
| | | | |
| --- | --- | --- | --- |
| Keyword | Avg. Monthly Searches (exact match only) | Competition | Suggested bid |
| crowdfunding for business | 1000 | 0.71 | 365.6 |
| mobile digital marketing | 90 | 0.57 | 813.29 |
| mobile marketing | 18100 | 0.52 | 466.17 |
| crowdfunding for small business | 260 | 0.66 | 499.64 |
| crowdfunding investment | 590 | 0.65 | 564.28 |
| small business crowdfunding | 170 | 0.69 | 423.86 |
Data from Google Adwords Keyword Planner shows thousands of current monthly searches for mobile digital marketing and crowdfunding. These will only increase in popularity.
The growing importance of Community-based web technologies
The sharing economy is linked to the digital economy
Depending on what you specialise in it may be wise to consider being the medium between customer and product.
Success is not about owning, but about providing online access or the platform for a service to be provided.
Current sharing economy successes are Air BnB, Alibaba, Facebook, Uber to name a few.
Right now it is very new but the sharing economy is expected to grow by 3000% in the next 15 years.
The sharing economy is prolonged by people and made possible by online services which provide fast and instant results.
Technology and social networks enable efficient communication needed for community based businesses and they are easily accessible.
Crowdfunding will grow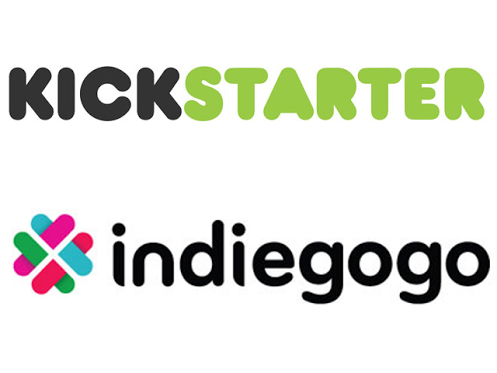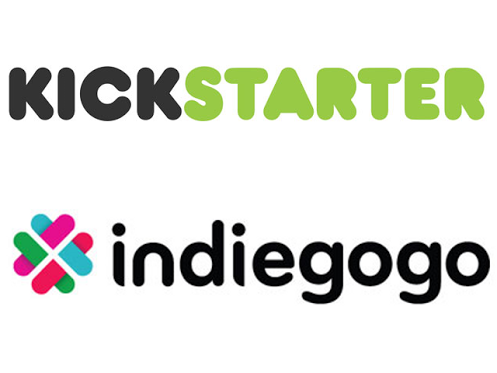 Currently there are 1000 monthly searches for crowdfunding for businesses, showing that it is highly considered by many businesses as a way to raise funds.
Popular crowdfunding platforms are Kickstarter, gofundme and IndieGoGo.
This is mediated digitally and can be a great help for businesses, entertainment, charities, arts projects and education; there are many niches.
Here people invest in people because they believe in what they are trying to achieve and connect with you on a personable level.
These people do not care about credit rating or what job you have, what they care about is your story ad what you are hoping to create from the funding.
More businesses by 2020 will turn to crowdfunding, not as a last resort, but as a strategy, and to attract potential customers.
The future of Healthcare and Retail industries
Online Healthcare
I believe another possibility could be online GP consultations. With the help of technologies such as Skype, people could access healthcare online from a qualified doctor.
This has already begun but I believe with the current pressures of our health service, speaking to GPs via video link will be greatly needed by 2020.
This service will also convenience those less physically able and those short on time to see a doctor, then after this initial consultation the doctor can decide if it's worth making the journey to the surgery.
It cuts waiting times for everyone.
For a private medical business, online GP, surgeon or nurse consultations could be lucrative in the future.
More online retail
Retail businesses need to be aware that the industry will continue changing and adapting with the digital economy.
The success of online retailers such as ASOS and Net-a-Porter suggests a lot for what is to come.
When online, prices can be compared instantly, alongside reviews of the product which all affect whether a purchase is made.
More conveniently orders can be picked up in stores. The role of clothing stores may shift from selling to storage and show rooms.
Some retailers may even close their high street stores and go completely digital and still be successful or even more so.
In 2020, mobile use will account for many retail online sales too, through the use of apps.
To stay ahead of the rest, feel free to contact us today and recieve high quality advice on SEO and digital marketing today.
Author Profile

I'm a digitally inspired, e-Business professional. I write about digital marketing, social media and how psychology impacts modern day online buying behaviours and how people do business on the web.