Duplicate Content in SEO and How to Find and Fix?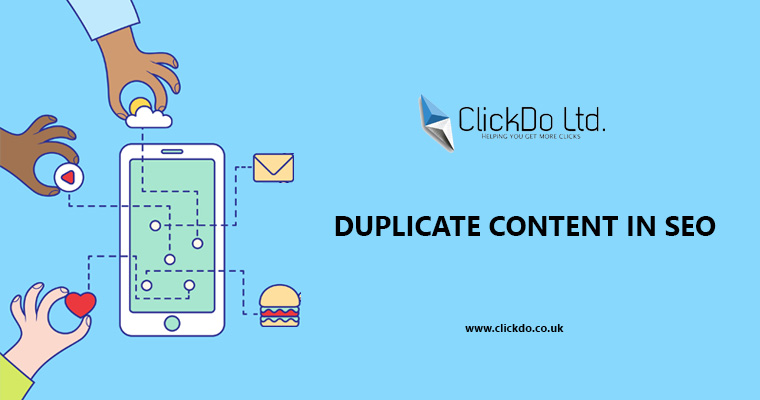 Duplicate content is the topic which is easily understandable, yet wide open to informative people in SEO with right thoughts, either they can be a newbie or an expert. Duplicate content is simply the presence of the same content in the two different URL, regardless of knowing it can on your same website or two different websites. One thing to know about the myth around duplicate content that, "it will lead to the penalty on your website". To be honest, it will not lead to any penalty action but will impact your SEO process negatively. At the same time, copying content from other websites may end up with copyrights claim on you legally.
What does Google Say About Duplicate Content?
Here, let's read what actual statement define,
"Duplicate content generally refers to substantive blocks of content within or across domains that either completely match other content or are appreciably similar. Mostly, this is not deceptive in origin."
It directly or indirectly means any intent of scrap, spin or copy content will be determined as copied content (duplicate). At times, Google can understand that regular call to action kind of stuff on all pages and keep it away from duplicate content status. From this one has to understand, too much of anything is good for nothing.

How should you do when it happens on the same website?
It often happens on the same website itself when there is a URL change, unknowing repetitive publishing, mobile & desktop versions etc., These are the situations you must be tricky enough to handle and not add sauce to the mess. Let me list the possible ways you can handle, where it depends on the situation.
Firstly, don't disallow the copied URL to crawl, may be a sign of acting unorthodox to the search algorithm.
Do 301 redirection and remember, you should not repeat the copied content activity and redirect again and again.
Follow HTML markup to indicate it is duplicate content, rel=canonical (which is vast topic to be covered separately).
Google itself confirms that 20 to 30 percent of content on the web is duplicate. So, At End of the day, all you should need to do is keep your website as true as possible, first to the user and then to search engine. Be a good content writer to make your website fresh and unique that builds trust for the user to engage.
Author Profile

Guest blogger and blogger outreach services expert and contributor for UK Tech Blog as a UK Tech Blogger, and one among The Vibrant #1 SEO Team in London. I Also work at SeekaHost as a web hosting services specialist and Guest blogger for SeekaHost UK

My Moto is Keep Pushing - Let The Dam Breaks And Spills Where You Want It To Be!