Grocery home delivery companies in UK: Why Digital Marketing done with Expert SEO is crucial to your brand
Home grocery deliveries are becoming incredibly popular in the UK and it's not a surprise – people increasingly relay on the internet, the trust is there and it's incredibly convenient in the modern times.
The digital landscape for grocery home deliveries
There are many new companies and services popping up online around this value chain – from simple comparison sites to more technical sites that let you jump between your online grocery baskets.
There are also plenty of actual online grocery retailers that are purely eCommerce based, without physical stores.
What this means to the traditional brick and mortar grocery retailers, is yet another threat to their existence – online stores and comparison websites. Put in another light, the grocery retailing industries vertical chain is expanding, with added layers in online and the digital world.
What usually happens when a traditional industry sees itself disrupted by a start up or a digital brand, is that the traditional players go bust or have to buy out the players in the newest layers of the value chain.
While Tesco or ASDA won't go bankrupt because of some new players online, it clearly does expand the value chain and provides a new threat and a profit cutter. The other concern is that most of the sites seen online compare the prices or provides services for all of the delivery retailers, so you can't simply buy them out as it won't do much.
These online services basically take some profits away from the groceries retailers or spread the business around the competition.
Grocery home delivery retailers have to come out in the digital marketing battlefield
There are no other options or ways around this – ASDA, Tesco's, Sainsbury's and everyone else simply have to step out and dominate the digital sector of online deliveries. This is tough as these companies simply don't know how to innovate – they have been running a relatively simple, straight forward and traditional business for a hundred years now.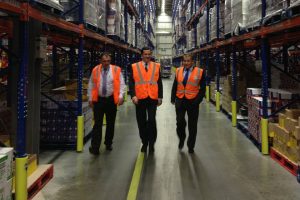 They are not the only ones – everyone has been affected by the internet and simply are used to running their businesses instead of innovating. So some companies have developed corporate venture capitalism arms to their empires, but this simply wont be the case for groceries retailers – they have to dominate the digital home delivery sectors themselves.
Take home ideas for home delivery grocery businesses to step it up online:
Blogs – people search for information online, from prices, to how it works, to annual pass information. A perfect opportunity to create authoritative and amazing blogs to drive all the online traffic to yours branded website.
Search engine optimization – there's already a battle out there for the top 3 spots, fought by all the major grocery brands. Back-links need to continue to be built and retailers should never stop with this.
Social media – creating strong social media accounts can make a massive difference, especially for the smaller players on the new comers that operate on the digital frontier exclusively.
SEO experts to switch you on
There are people that instead of having had focused on running decades old traditional businesses, have focused and made enormous expertise on the internet industries. SEO is a great example of this, the industry is still very new but there are plenty of experts.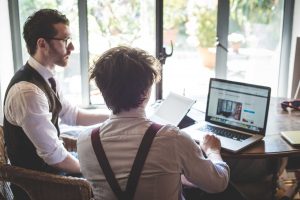 Companies like ClickDo can easily help traditional businesses to step it up and give a proper battle to all the young wizard kids with great skills. Even instructing your staff on how to do a proper on-page optimization can be of enormous value.
There are other things – creating inner linking strategies or even considering some back-links strategies for your business, all of this the big grocery home delivery companies in the UK can do, to step up their game and show a proper fight online. Contact us today.
Author Profile

The Founder & CEO of ClickDo Ltd. Writes about digital marketing and SEO for local businesses in International corporation. You can read more on OM HQ blog for more of my writings.