London Rubbish Removal's Rise to the Top of Google with Seamless SEO Efforts by ClickDo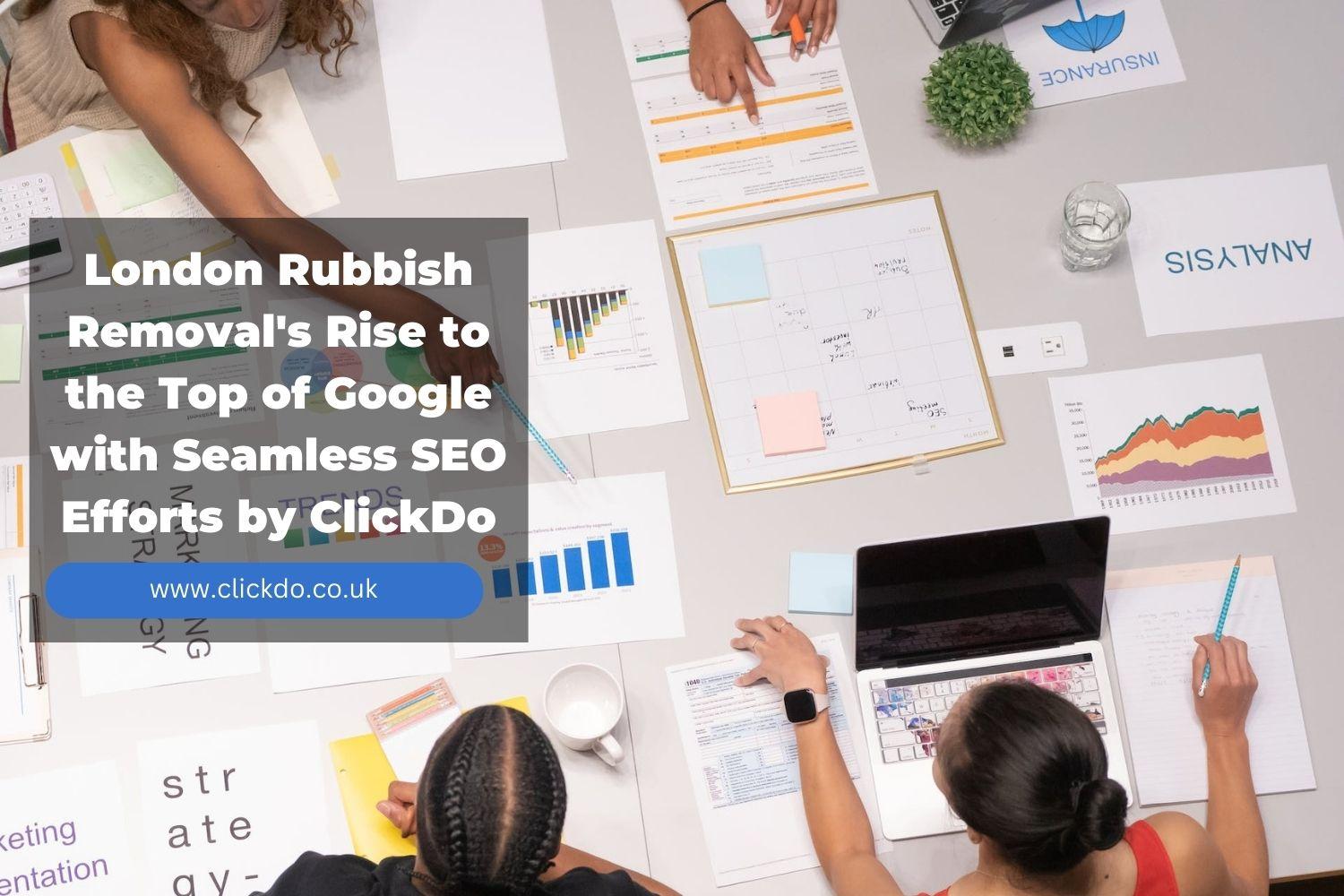 As a proud member of the ClickDo digital agency, it brings me immense joy to share the success story of London Rubbish Removal (www.londonrubbishremoval.co.uk), one of London's premium waste removal and disposal services.
Our collaboration with this forward-thinking company has been nothing short of remarkable, and I'm thrilled to shed light on the journey toward achieving top rankings on Google and Bing search engines.
Before going further, let me share with you a snapshot of ranks as of the 17th of November 23 on Ahrefs.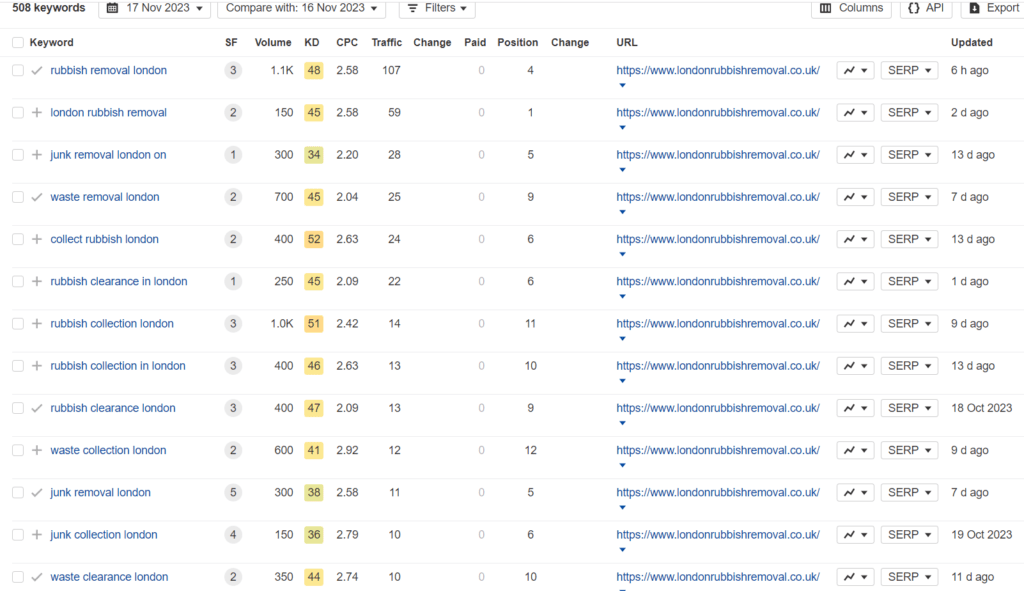 As you can see the website ranks for very competitive keywords with good search volumes in top positions on Google – #1 for "london rubbish removal"!
Ranking for over 500 keywords altogether the upcoming months are looking to be lucrative for the domain and business as it will be found by many more searchers for such services.
Rubbish removal services are highly in demand in London and beyond and the top spots are vital for getting many daily inquires for the business.
We have worked with other waste clearance clients such as Snappy Rubbish Removals and Quick Wasters, whose ranks continue to hold the #1 spots for super competitive terms which are listed above.
Check out this review to hear it from them personally:
As SEO experts at ClickDo we know how unpredictable search engines and their rankings can be. One day a website can rank in top positions, the next day it can drop significantly to the second or third page of search results.
You can see this case study written by Fernando https://www.clickdo.co.uk/case-studies/quick-wasters/ when he was fully involved in the SEO game and the top SEO consultant in London. Such results can only be held, if ongoing SEO work happens, including guest blogging, backlink building, content marketing, branding and more, which is how we support our clients to keep them ahead of their competitors.
Watch this video where we explain this further:
Now let's dive deeper into the London Rubbish Removal's rise to the top of the Google search engine.
A Solid Foundation: ClickDo's Expertise in Web Design
Before delving into the intricacies of our SEO endeavours, it's crucial to acknowledge the solid foundation laid by ClickDo's web design experts.
The London Rubbish Removal website, meticulously crafted by our talented team, not only boasts an aesthetically pleasing design but also prioritizes user experience.
The user-friendly interface ensures seamless navigation, contributing to a positive online presence and user engagement. This in turn supports SEO as search engines reward websites with higher on page times and engagement.
We explain this in more detail here:
Fernando and The SEO Wizards: Navigating the Competitive Landscape
At the helm of London Rubbish Removal's online success is Fernando, our seasoned SEO maestro, and his team of experts like Dinesh Kumar and Manuela Willbold who wrote the SEO optimised website content and did the initial round of on page SEO and off page link building to budge this site to the first page of Google within the first year of launching the website on Google.
See how Dinesh does it in this video:
Our mission? To elevate the website's visibility and rankings for key search terms, especially "rubbish removal London" and "rubbish removal."
We understand the competitive nature of the waste removal industry, and our strategy revolves around staying ahead of the curve.
Keyword Mastery: Dominating "Rubbish Removal London" Searches
A significant part of our strategy involves meticulous keyword research and application. By identifying and strategically implementing high-value keywords in the so-called golden ratio such as "rubbish removal London," we aim to capture the attention of potential customers actively searching for waste removal services in the capital.
Our content is finely tuned to align with the intent behind these searches, ensuring that London Rubbish Removal appears at the forefront of relevant search engine results.
This is important for the client website content, but equally important for guest publications, business listings and mentions for example. Businesses should aim to establish a solid and credible online presence with trustworthy internet references. Fernando explains this further in his guide about guest posting for SEO.
Quality Content: Crafting a Narrative of Excellence
In the digital landscape, content is king. To showcase London Rubbish Removal as an industry leader, our team creates informative and engaging content that not only highlights the services offered but also establishes the company as an authority in waste removal.
Regularly updated blog posts, service pages, and FAQs contribute to a robust online presence, capturing the attention of both search engines and prospective customers. And you can see why we have added FAQs to the site on various pages as we explain in this video about the FAQ Schema in Google search results and the difference it makes:
Strategic Link Building: Building Trust and Authority
Link building remains a cornerstone of effective SEO, and our team understands its significance. Through strategic partnerships and outreach efforts, we have cultivated a network of high-quality publications we work with where we strategically place backlinks that not only drive traffic but also enhance London Rubbish Removal's authority in the eyes of search engines.
Adaptability: Staying Ahead of Algorithm Changes
The digital landscape is ever evolving, and our SEO strategy reflects this reality. Fernando and his team continuously monitor industry trends and algorithm updates, ensuring that London Rubbish Removal remains adaptable and resilient in the face of change. This proactive approach allows us to adjust our tactics swiftly, maximizing the website's performance in the dynamic online environment.
The Journey Continues: Towards the Pinnacle of Success
As we continue to collaborate with London Rubbish Removal, our commitment to achieving and maintaining top rankings on Google and Bing remains unwavering.
Through a holistic approach that combines web design excellence, strategic SEO tactics, and a commitment to staying ahead of the curve, ClickDo is proud to contribute to the online success of London Rubbish Removal in its quest to be the go-to waste removal service in London.
We will update you again in a few months when the ranks have reached the top spots to see how we did it!
If you are keen to explore our SEO, website design/development and content marketing services, enquire with one of the ClickDo consultants today.
Author Profile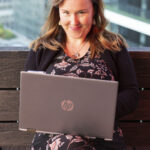 Blogger and Educator by Passion | Senior Online Media & PR Strategist at ClickDo Ltd. | Contributor to many Education, Business & Lifestyle Blogs in the United Kingdom & Germany | Summer Course Student at the London School of Journalism and Course Instructor at the SeekaHost University.