Top 10 Airbnb Host Tips For Efficiency And Increased Revenues
In the less than 8 years that Airbnb has been in operations, it has helped build several millionaires with Airbnb host tips for management, while other home and property owners have found it so lucrative that most are leaving their main jobs, to concentrate on it full time. Only last year, the founders of Airbnb, Brian Chesky, Nathan Blecharczyk, and Joe Gebbia found themselves in the Forbes list of Billionaires. What does this tell you? There is huge potential in this business, and as long as you have a good home or property to rent out to an Airbnb guest, you stand to reap handsomely.  However, you are not alone; there are hundreds of thousands of Airbnb hosts, spread across over 39,000 cities; you have to be on top of your game. Assuming that you have hosted an Airbnb guests and found the revenues impressive, it is time now for you to take this venture to the next level. You need to strive to be more efficient in order to maximize and multiply your revenues.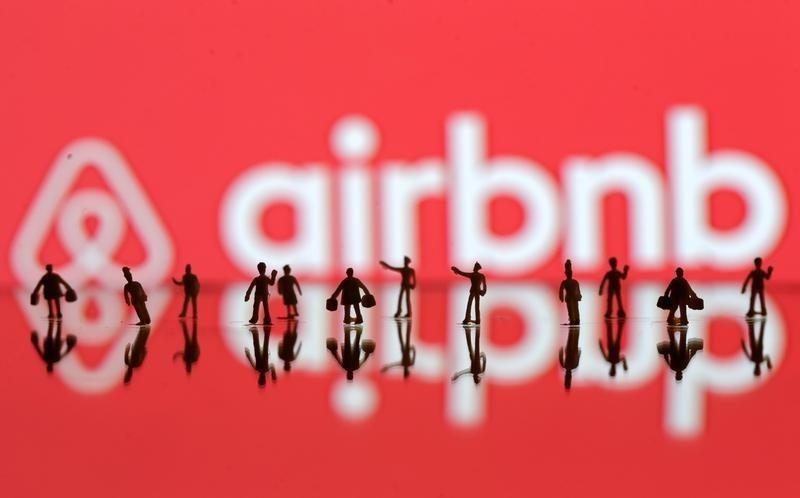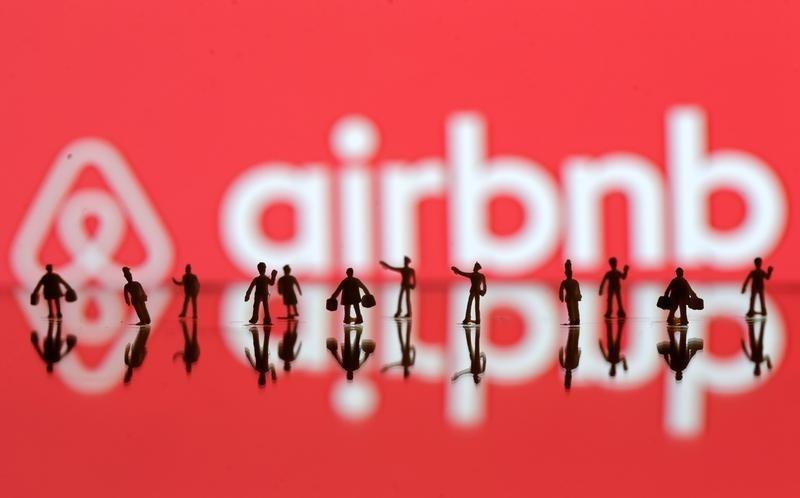 In this article, we have compiled top 10 tips for Airbnb hosts that can help in enhancing their efficiency, and maximize their revenues;
Planning is key;
There's one very important thing you'll need to understand as an Airbnb host. The location of your property, amenities on offer, and other facilities you think are unique can only account for 60% of what you'll earn. The other 40% has to do with your marketing and pricing strategy! As such, you will need to plan adequately, and come up with a robust strategy that is as ambitious as it is realistic. Researching is a crucial part of planning.  Take time to pose as an Airbnb guest looking for accommodation or rental property within your geographical area. You'll see the different apartments on offer, their prices, as well as the selling points that their guests have highlighted.
Know or determine your market value;
Knowing the market value of the space you're renting out is the first step towards coming up with an effective marketing and pricing strategy. Airbnb allows hosts to gather reports and analysis of the market reports around their vicinities. More importantly, you'll need to compare and contrast what other property owners around your area are charging Airbnb guests. Look at the size, and quality of the accommodation being offered, and ask yourself; I'm I offering something better than what is already on offer? If yes, you can price up your space slightly higher, if not, you can lower it, or decide what needs to upgraded.
Comparison price table;
It is advisable to pick about 5 Airbnb hosts around your area, and analyze their pricing trends for a given duration. Are their rates constant? Do they tend to lower their prices on weekdays? Do they offer special discounts for Airbnb guests staying longer, or for repeat clients? This knowledge is very important in helping you strategize on maximizing your revenues. It also helps you know what revenues other guests around are earning, which means you are also able to project your targets for a given duration.
Good photos make all the difference;
Good photos are a powerful tool in marketing vacation property.  In some instances, some Airbnb hosts are going as far as getting a professional photographer just to get that perfect shot of the property, ands facilities therein. But even in the absence of a professional photographer, you can just take good photos; arrange the room well, in a captivating and romantic way. Nicely done bed, lovely white cotton pillows, bathroom towels, a stocked fridge; such shots will go a long way in making Airbnb guests develop an interest in your apartment or home. Basically, post about 10 shots that will sum the appeal and uniqueness of your place.
Star low;
If you are a beginner, or what's known as Virgin Airbnb host, it is advisable to start low. You can't instantly price up your property like other veterans are doing. Experts recommend that you price your accommodation 25% below the standard market value, then gradually raise that as you learn the ropes and improve on facilities and amenities you're offering. Although Airbnb suggests rates for some apartments or homes depending on the geographical area, never rely on that as the gospel truth; often, their rates are lower than what you can or should make. The trick is to therefore do adequate market research, before opting for an irresistible offer.
Special events;
The most successful Airbnb hosts, and those that have made huge revenues out of this business, are those that were able to capitalize on special events around their area. Always stay updated on major events, festivals, conferences, and other gatherings that will attract numerous visitors. During these moments, you can even price up your apartment or Villa 5 times higher, than normally! There's nothing wrong with that, it is a business opportunity that presents itself, and you must be able to seize it! Eventbrite is a good starting point if you wish to keep tabs on major events coming up in your area.
Aim to become a Superhot;
Airbnb has a program for rewarding and recognizing Airbnb hosts who go the extra mile of making the stay of Airbnb guests more than comfy! "In 2009, we launched the Superhost program to recognize the early hosts who helped set a high standard for hosting on Airbnb," according to James McClure is the General Manager of Airbnb in the UK. Most Superhosts earn anything from five figure and even six figure amounts, just hosting Airbnb guests. Aim to have more positive reviews and 5 star ratings, response rates of 90%, and without many cancellations. Once you acquire this Superhost status, your revenues and fortunes will change for the better. This is the ultimate goal and target of all Airbnb hosts.
Market an experience, not property;
Most Airbnb guests are looking for something different unique, something different from the traditional hotels and other conventional accommodations. You'll be mistaken to assume that the luxurious design of your apartment, expensive furniture, and interior décor are what will attract more Airbnb guests. Wrong! Concentrate on marketing an experience; that lovely house on the hillside where guests can enjoy drinks as the sun sets, that villa on an island that is serene and tranquil, that awesome tree house that looks so enticing in Spring, etc. Rather than speaking of a Modern Kitchen with expensive stainless steel kitchen appliances, talk of; prepare your own meals in a modern spacious kitchen; that alone makes the guest envisage themselves preparing their favorite meal in a stranger's kitchen; that's a thrill to most!
Be more than hospitable;
In Airbnb, you have to build a solid reputation if you are to drive your revenues high over time. The most successful Airbnb guests are those that started by being passionate about what they do; be courteous and warm to your guests from the word go. Avail some refreshments like tea, fresh juice, or even beer; provide free laundry services if you can. Even Free WiFi or 4G Wireless Internet Connection goes a long way in making your guest more settled and comfortable. If you are to achieve a 5 Star rating on Airbnb than you're going to have to offer very customized and personalized welcomes.  The most positive reviews on Airbnb, the most highly rated apartments or accommodation property are those that the guest had a great time with the host from the first day, to their day of departure. Thus, don't hesitate to show hospitality anytime an opportunity to presents itself.
Don't take it too seriously;
Yea, you don't have to spend endless hours worrying yourself about how to invest in more rental properties, how to make more money, how to reach that much coveted Superhost status, and so on so forth. Rather, just be driven by passion and do what you have to do when you need to do it. You see, having multiple apartments for Renting to Airbnb guests is a good thing, and is very profitable; however, it takes time to build those, just like any other business empire does. Passion is the magic that makes you advance steadily. The more Airbnb guests you host, the more satisfied and pleased they are with what you offered, the more likely they are to rate you highly and write better reviews. If you have the recourses, inject them moderately into the Airbnb business, not all at once.
Use Technology Wisely;
With technology at it's pinnacle, you can take advantage of Smartphones to send your property location via Google Maps. You can also use services like YourWelcome to assist your guest with a Tablet loaded with advanced features! More information about the Tablet Technology.

https://www.youtube.com/watch?v=7n2kny0neAk
Conclusion;
Being an Airbnb host is profitable and a good venture that requires little capital. It's more of a smart way to make money. However, you must have the patience to start small and steadily increase your revenues as you learn the ropes. Also, follow and keep in close touch with other Airbnb hosts, follow them on social media and basically be a part of that community. This is a nice way to nurture you, and help sharpen your skills in this smart and rewarding venture.
Author Profile

Logesh Kumar, Senior SEO Consultant at ClickDo Ltd. Get connected on Google+.