Why Client Communication is the Key to Success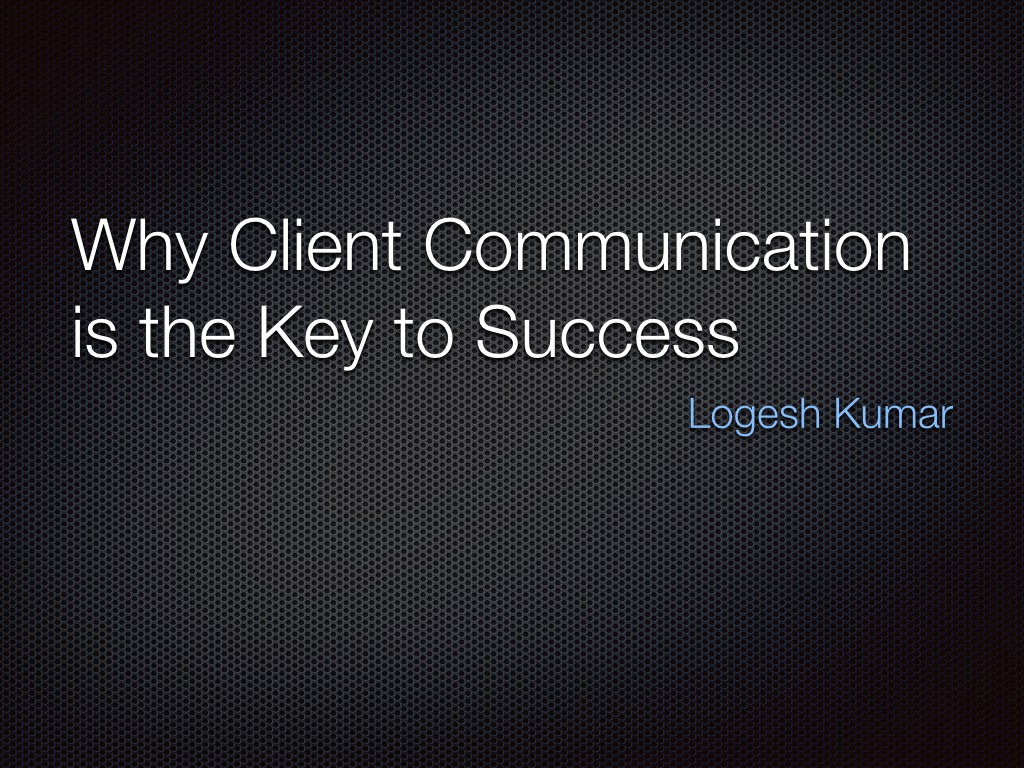 Handling Large number of clients is no longer a nightmare!
Have Skype with you all the time!
Skype is our most used communication channel at ClickDo and we add all our clients in person. This will help us to reach them when they are in dire need. This further builds a long lasting relationship with our clients in the long run. Also, we follow a policy of "Support when needed" policy where we initiate higher support bandwidth to clients who are in need at that particular time. This helps us streamline works effectively.
Regular weekly emails to clients
Having your clients updated weekly would save a lot of energy and builds the trust between your business customers. Further, they would believe in On-Time delivery and understand un-foreseen issues that may rise at the point of delivery. Weekly emails might be tough when you do for the first time. But, once you get practice with weekly emails, you will be a client communication KING!
Have Skype and Emails in Sync when you are Off
Yeah! But you will have the question "Why?". The reason is fairly simple. When you are Off, you are not in a condition to check your emails or messages on Business Accounts. Still, your 5 minutes of help on a Sunday would save you tonnes of clients in the long run. Having personalised support system in place, clients would stick with you for a longer period of time and help you build your Brand to great heights!
Author Profile

Logesh Kumar, Senior SEO Consultant at ClickDo Ltd. Get connected on Google+.