Google Ranking Suddenly Drops – Fix To Recover Quickly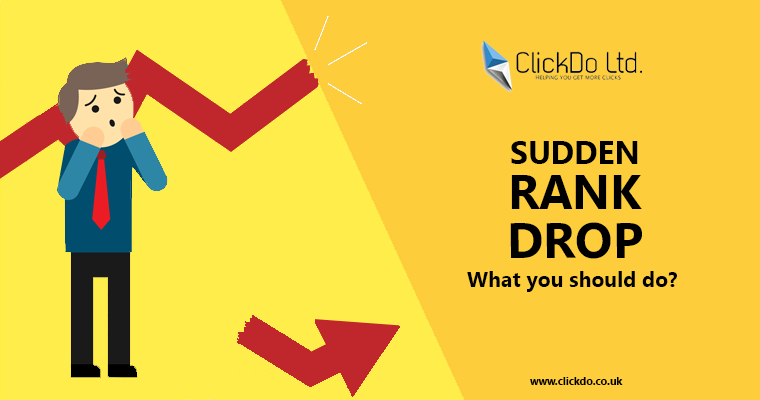 Every SEO Experts across the globe must have faced the issue of the rank drop. Instead of saying this as an issue, the rank has affected because of some other issue, which we left without showing much concern. At first, you can see the rank drops in Google search results for your potential keyword then the analytics will show it's reflection as a drop in the traffic graph. Here, Let us list out the point where you must check and take immediate response.
Crawl Errors in Search Console:
Already your website must have a webmaster console, as sitemap is submitted through that for indexing. In the same platform, you can navigate like "Crawl > Crawl Errors > List of Page Errors".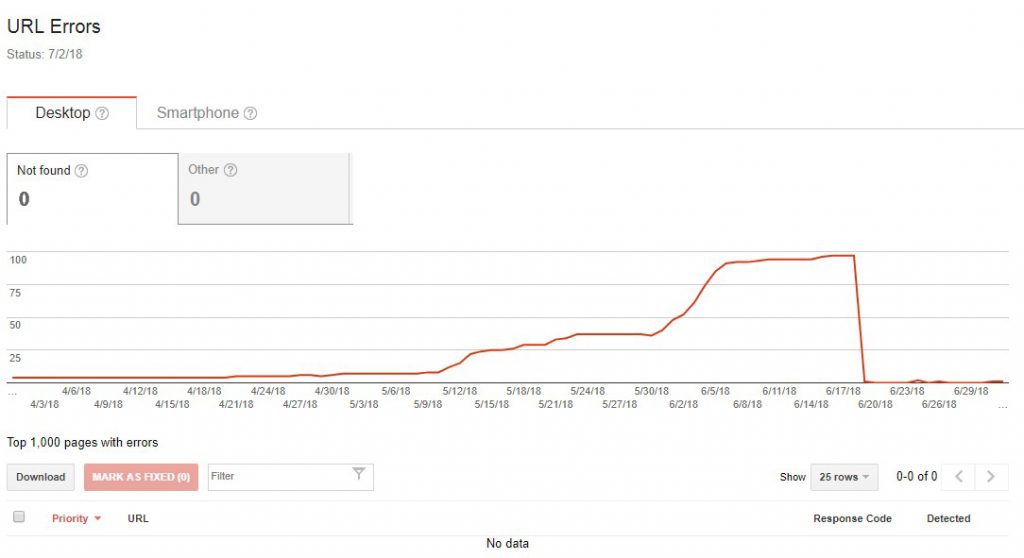 Start to fix the URL errors with proper redirection or correction in format. It mostly happens when you start a new website or a website you want to redesign. Google bots will consider this as a regular URL of the website, but it leads to not found pages which is the greatest sign of negativity in SEO.
Search Engine Penalty:

When you start to violate the guidelines of Webmasters, then you will face the consequences. Mostly you will be caught by the human reviewers in Google, who will send a notification to your Google Search Console in the Manual Actions section. One such reason can be your website is hacked, which can't be taken into your control beyond a point – Make sure you take regular backup. Other than hacking, most of the process can be solved on your own. The most common issues are listed,

Risky or Unnatural Links to the website
Cloaking – Content shown to search bot is different from what user actually see in your website
Duplicate Content
Improper Redirects

Algorithm Update:
It's the most common thing to happen for rank drops in search results. Google doesn't always intimate before releasing an algorithm update. SEO Experts around all the places will face the rank drop at the same time, where they can come to a conclusion that Google algorithm update is processed. We can't take this in our control, as it some leads to positive results as well. So, just follow the guidelines of Google to avoid rank drops to the max.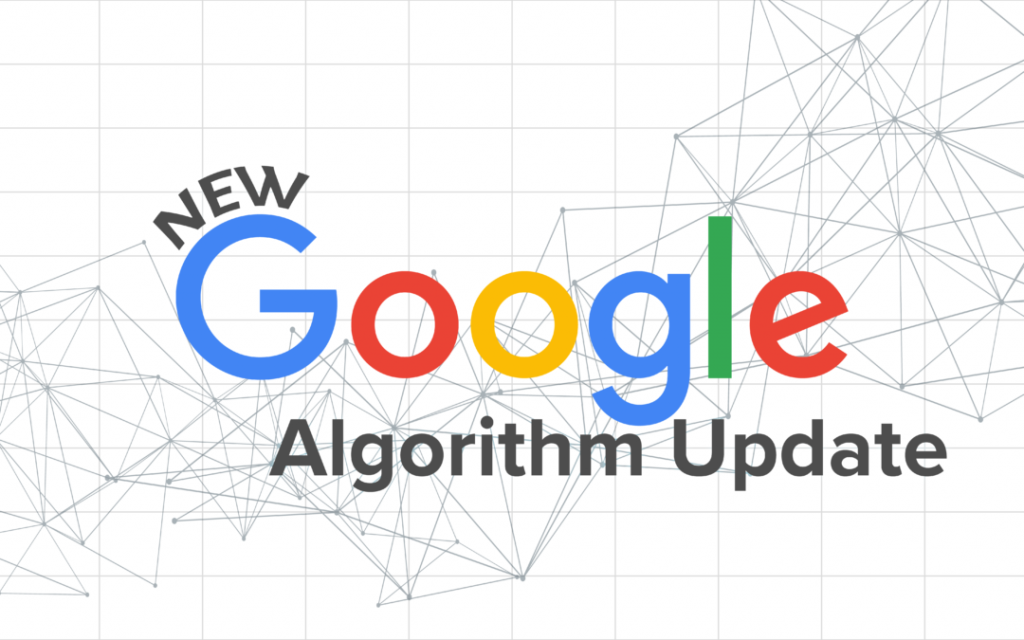 Monitor the number of backlinks and the quality backlinks in it. When these numbers reduce as loss of low-quality backlinks cause no problem. The issue arises when you lost a huge set of high domain authority backlinks. It can happen when the decides to remove, or the webpage/website itself closed permanently. So, keep on building backlinks from valuable websites, so the loss of backlinks from other websites can be bearable to a certain extent.
Author Profile

Guest blogger and blogger outreach services expert and contributor for UK Tech Blog as a UK Tech Blogger, and one among The Vibrant #1 SEO Team in London. I Also work at SeekaHost as a web hosting services specialist and Guest blogger for SeekaHost UK

My Moto is Keep Pushing - Let The Dam Breaks And Spills Where You Want It To Be!