Layman's AdWords Tips for Small Businesses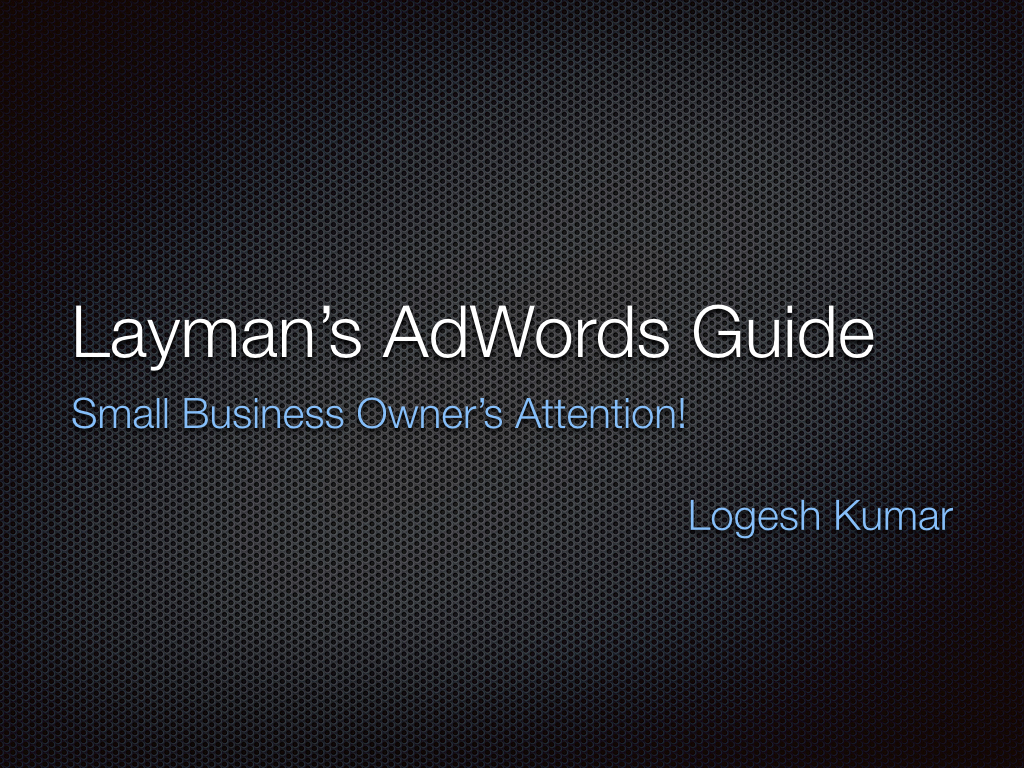 Do Not mess it up and loose money
If you are a Small Business owner and thinking AdWords would help you skyrocket you business automatically, you are not right! You definitely require professional support, at least to get started with.
What if you don't have Professional Support?
If you are smart enough to figure out, you would rock! But, if you mess the settings and insert your Credit card, you will end up paying a lot! It's always recommended to get professional assistance to get started with PPC.
Any good check list?
Have a Daily Budget
Set to Maximise clicks (for the first month at-least) so that you can get average CPC
Improve Quality Score
How should I improve the quality score?
There are 3 bullet points, that actually strike like bullet to reduce the CPC.
Landing page experience
Expected Click Through Rate (depends on Ads quality)
Last but not the least, Bid price.
If you have no idea of anything above, stick with Adwords Express!
What's Adwords Express?
AdWords Express is likely an automated version of Google AdWords where you insert your business data, pick the right keywords and you are all set to rock! Google picks up the relevant keywords automatically and starts to display your Ads on Search, Search Partners and Display Ads as well. These would drive a lot of traffic, but it depends on your business what would work out the best!
How to Activate it?
Just go to Google.com
Search for "Adwords Express"
Open the 1st Result
Click on Sign-up
The On-Screen instructions would guide you.
Why it's not the best?
In One Like — You DO NOT have Laser target on your Audience! Hence, stick with Google AdWords with Professional Support from ClickDo to have a PPC Blast Campaign.
Share to spread the knowledge!