Why MCC Accounts are important for Managing PPC Clients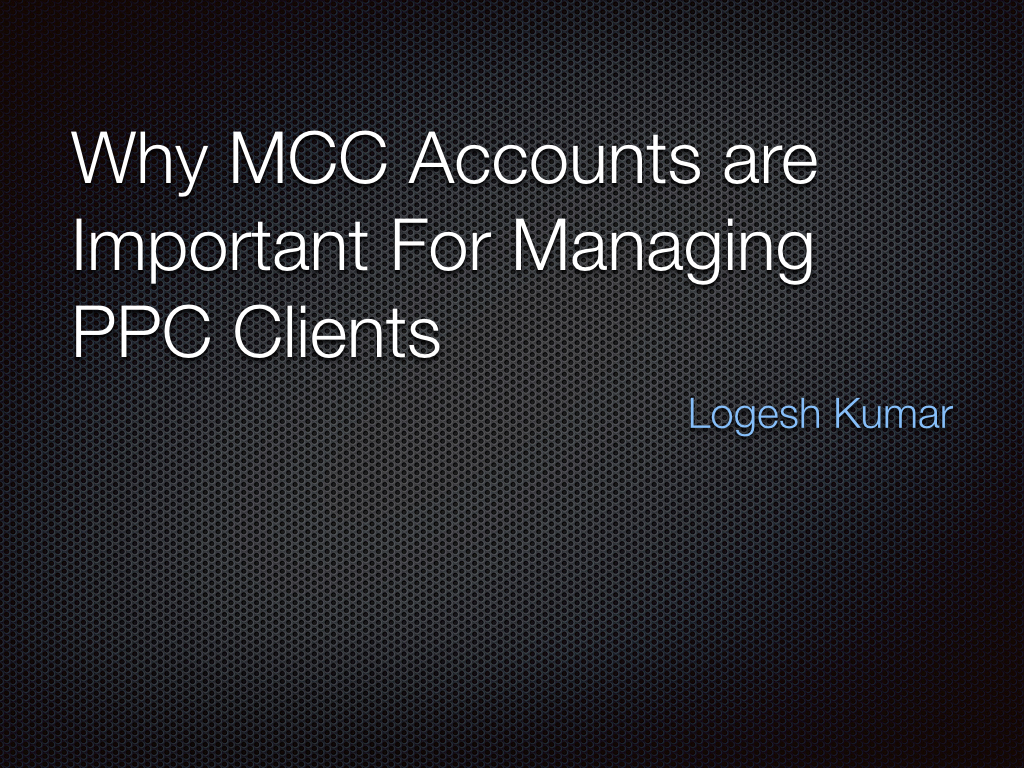 If you have just started your career as a PPC Consultant, you should consider having a MCC Account from Google for managing your PPC Customers.
Saves tonnes of time by having a single sign-in
Yeah, this is the very first point that has to be highlighted in this article. Without MCC Account, you will need to sign-in to customers email accounts by accessing their credentials. Further, it would be way too tough if your clients have 2 Step verification to login to their Google Account.
Consider 10+ Accounts for you to manage, and you will spend most of the time in logging into the account and check the campaign status forever! If you have an MCC Account, it's just a click away to view all client details in a single place and manage them all with ease.
Transparent Account Handling
If you add your customer to their AdWords Account created in MCC (or) you are getting added as a Manager to the AdWords Account created in the client's personal email address, you could easily maintain transparency in account handling and Billing management.
This in turn will help you to build trust with your client in the long run and the client would feel secure that there is no catch in the deal.
Time-Effective Reporting for your clients
If you are utilising MCC Accounts properly, reporting your AdWords Customers is a piece of cake. If would not take more than 10 minutes to report a customer and if you are well experience in using the MCC Accounts and it's shortcuts, you would do it in less than 5 minutes on a Monday Morning! 🙂
Need Support? Get in touch with the industry experts @ ClickDo.
Author Profile

Logesh Kumar, Senior SEO Consultant at ClickDo Ltd. Get connected on Google+.