Google PPC AdWords to Dominate SERP's with a Blast in 2017!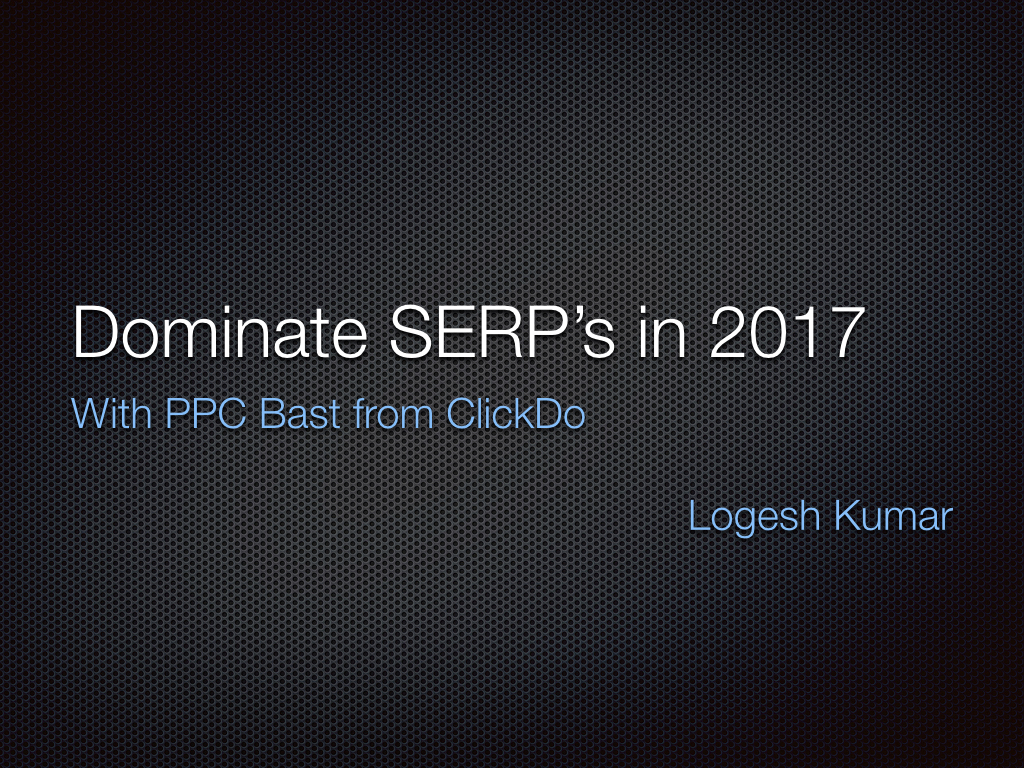 PPC is one of the Key strategies to drive quality traffic that converts for your business. Its not just about spending money on PPC, it's about the science of making your Ads stick on #1 position for all the keywords that we target with the lowest CPC. We deliver the best quality score for Ads by tweaking the on-page elements on website to make sure it's supporting the lowest Cost Per Click.
How we crush it with Manor Clearance!
How we do it ClickDo Style?
At ClickDo we focus on Quality. This helps us drive quality customers from the web and convert fast. They opt-in for almost every service that we offer, only because of the quality of work. Coming to PPC, we do a complete research on the client Niche and understand the target audience requirements. We write the Ads not just based on the competition, but based on the target audience, the questions that they have in their mind.
How we stand out of the Crowd?
We rank #1, we do our job perfectly in our industry. Similarly, we deliver #1 results for our customers who deliver quality work in their industry. We have delivered #1 in Organic as well as PPC (as highlighted above). If you want to check our Organic strength, just go to Google.co.uk and search for "seo consultant london". We will be rock solid #1 there in Organic Results.
How to I take PPC Service from ClickDo?
Just fill the form in our contact page, our experts will get in touch with you to collect the requirements and do the needful. If you want to dominate like Manor clearance, just mention that you require "PPC Blast from Logesh" in the message. I will be in touch with you at the earliest.
Blast SERP's with PPC for quality and converting Leads form the web!
Author Profile

Logesh Kumar, Senior SEO Consultant at ClickDo Ltd. Get connected on Google+.