PPC AdWords Strategies For Newly Starting Local Businesses in UK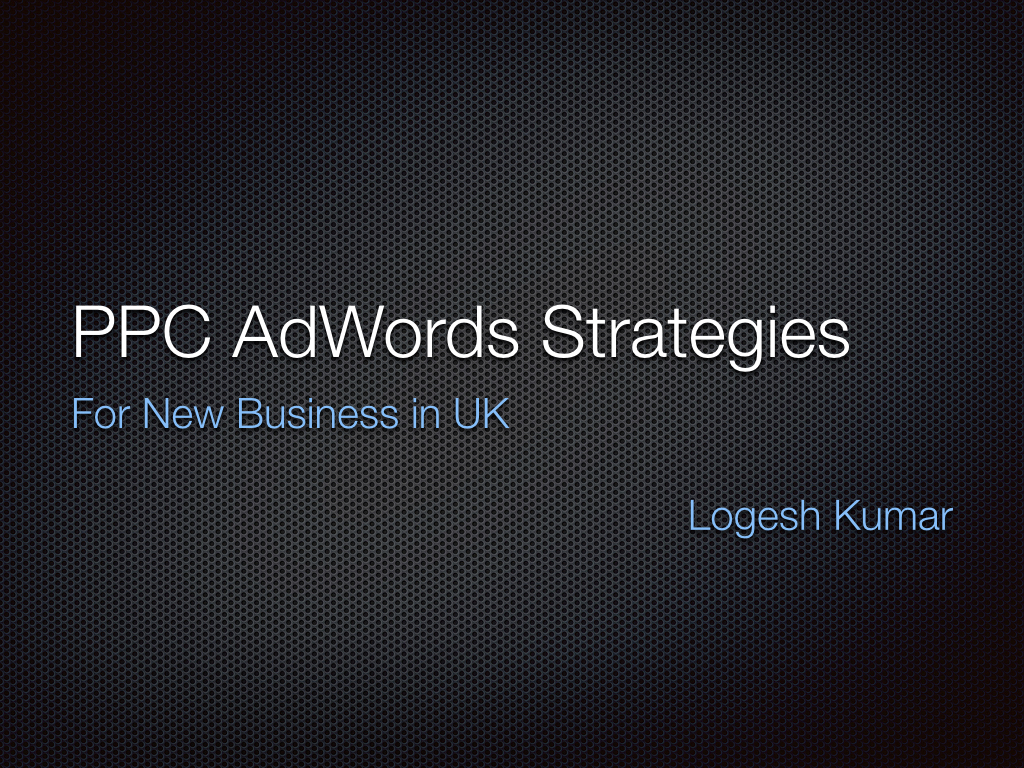 Why New business owners must consider PPC to kickstart their business?
SEO is a Great way to drive quality leads, but not the right choice to start with.
If you are starting a New Business in United Kingdom, you can turn truly successful only when you invest in the right direction for generating leads to your business. In other words, UK is a tough market to gain leads as there are tonnes of competition to compete and rank on Google Search.
PPC Budgets to get started
At the start, it's recommend to spend the least budgets to gain demographic informations and insights about your engaging audience. This will help you to invest more in the right direction (namely, the most engaging audience).
PPC Strategies for your startup!
At the beginning, I would recommend you to have "maximum Clicks" for your budget with a competitive maximum CPC will be good. If you are a PRO, you can opt-in for manual bidding and drive quality traffic.
Why Not AdWords Express?
If you don't have time to work on Campaign Setup and other stuffs, just login to AdWords Express and start firing Ads straight from a simple UI Dashboard. This is in turn more focused on Google Partner Websites, still it works well!
AdWords with Google Partner Websites?
With AdWords enabled for Google partner websites, we have more control over the websites that display our Ads. This in turn will help us drive more targeted traffic to our website. This will also enhance the conversions as we have direct control. But, this would definitely take a lot of time to configure, analyse and optimise.
How to get rid of time eaters and focus on work?
Hire our Professional AdWords Service to get the best results! Get in touch with us now.
Share to spread the knowledge!