A Guide For Small Business SEO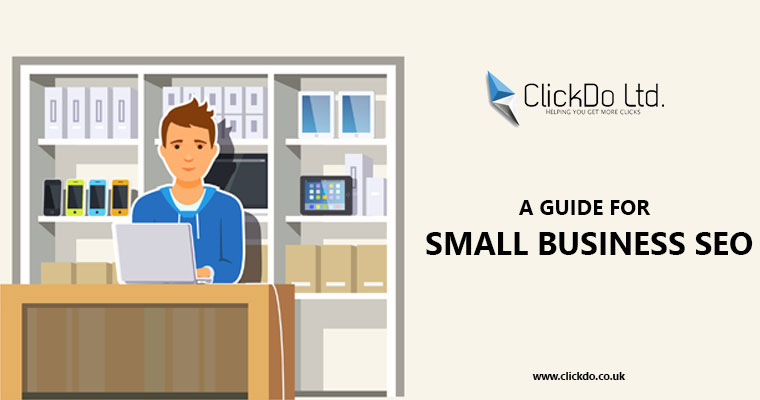 Search Engine Optimization impacts every business which can be found online, whether it's a small or big business.
SEO is getting more and more competitive, however, done right still your business can win the market and rank at top of search engines.
Every small business owners dream is to rank #1 on Google!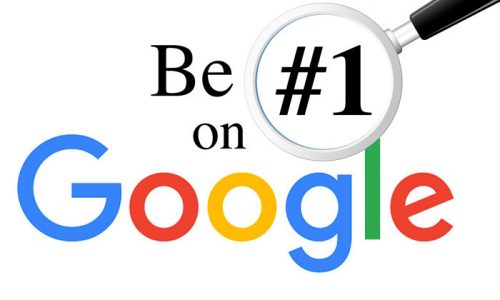 Is it possible to rank #1 on Google anymore?
If you search for "seo consultant London" you an see that ClickDo ranks at top, and that's some hard work and done for over 3 years consistanly. And we still keep doing SEO with great content marketing and population on teh web.
See what we are doin here, we are reating great content and putting on the web to help people learn SEO, and that helps as us as SEo agency to rank higehr up on search engine.
We tend to believe that SEO is only for the businesses achieving high revenues or that try to sell the products/services with a higher cost per sale value. Here, we give you the ultimate guide for the small business and local SEO.
The points we are ready to discuss are:
Budget set for Branding
Content Writing Skill
Socializing
Main Factors to Consider in Small Business SEO

Low Budget Branding:

In SEO, branding is the most important factor to be considered, which includes the company name, tagline, product and USP(Unique Selling Point). Create a logo and tagline that speaks for itself. The branding has to be done in a way that the business name defines all the trust, quality and reliability of the service or product. Remarketing strategy can help with the branding for the business.

Content Writing Skill:

Good content writing skills for small business advertisers can lead to a huge growth. Just leaving a website with a service or product doesn't help any business, you have got a lot more space to elaborate and engage the audience within the website to understand its worth. A well-written content has the capacity to convince any visitor who comes across your business website.
Be a real and normal person while writing the content, which can be easily related to and understood for both search users and Google bots. When you choose a highly competitive niche, this well-written content can be a great marketing tool for your business.

Socializing:

The major missing aspect for most businesses. After crossing the line with a moderate brand value, you have to start socializing the products or services through different platforms to different people. It helps in two ways: one – the brand value will start to take its peak, second – you will start to see the revenue by selling products. Engage in the social media conversations to showcase yourself and make people listening to whatever you're saying.
The key factor of socializing is to make people understand that such products/services exist, which are more reliable, trustworthy and cost-effective than most of the brands in your niche.

Main Factors to Consider in Small Business SEO:

The local and small business owners must do these four things to gain attention,

Google My Business
Customer reviews
Link Building
Searches that contain "near me"

Google My Business:

It is mandatory to have a Google My Business listing as that clearly provides the information about a company. You have to fill out every detail that includes working hours, direction, contact number, occasional offers, and a website link.

Customer Reviews:

Customer Reviews & Rating – We can say this as a user-generated content that describes a company from a common person. In Local SEO, these reviews can help your website to be more trustworthy than any other top companies in your same niche.

Linking Building:

Link Building from websites around your place which can be another small business or from a local business listing website. The local citation will add value to the business on Google, as your business details are spread all around your local place.

Searches that contain "near me":

It has become a recent trend that, users started to search the keyword along with "near me". For instance, when a user is about to read a book, they search it like libraries near me, bookshop near me. These can work when you do follow proper local SEO strategies.
When you're about to build the local citation for your business, you can get services from us, as our experts are providing citations from 100+ UK websites. If you literally want to get SEO training from the #1 SEO Consultant in London, then visit and get access soon here:  https://clickdo.co.uk/seo-training-course/ – be fast as there's a huge offer this week for the first 100 trainees.
Today the 06.11.2016 I wanted to update this article and let you know that if you are a small business owner in the UK, you can not get the local SEO blueprint done by Fernando and learn all about the SEO game and aim to rank higher on SERP's in 2019.
I heard from Fernando that he is writing the SEO in 2019 guide as well and it will be in the Local SEO blueprint so join before the prices go up to 497.
Author Profile

Guest blogger and blogger outreach services expert and contributor for UK Tech Blog as a UK Tech Blogger, and one among The Vibrant #1 SEO Team in London. I Also work at SeekaHost as a web hosting services specialist and Guest blogger for SeekaHost UK

My Moto is Keep Pushing - Let The Dam Breaks And Spills Where You Want It To Be!