Smart Ways to Optimize the Content for Voice Search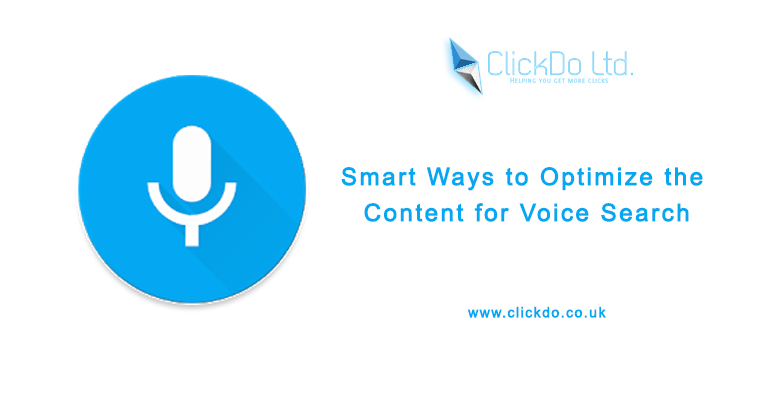 Nowadays you can find the smartphone everywhere. All the people started using the smartphone in the recent days. In fact, Google receives more searches from the mobile devices than the desktops.
Its important for all the website owners to optimize the sites well for the mobile devices to perform well on the SERP and increase the traffic.
Voice search has been familiar recently and its found that more than 50% of the searches by the year 2020 will be through voice searches. Voice search helps the users to find the relevant information more quickly.
Long Tail Keywords:
When you try to optimize the website for the voice search, then start optimizing for the long tail keywords.
Users prefer to use the long tail keywords when trying to use the voice search.
Also, optimize the contents for question-based search queries like "how to", "what is", "which is", etc. This will help you to rank for the voice search terms.
Local SEO for Voice Search:
When people use the voice search, usually they will do a question-based search or they will search to find any shops/stores nearby them.
Majority of the voice searches are based on the geo keywords or location-based terms.
Hence optimize the contents in the website for the local SEO. This will help you to rank for many voice searches.
In SEO, it's always important to be updated and to optimize the sites based on that. You should be aware of the recent updates in the search algorithms and should update the site to maintain the ranks.
Having a good online presence for the business will help you to get more conversions. Being an SEO Consultant, working on the voice search SEO will help you to drive more traffic to your website in the upcoming days organically.
Author Profile

I'm an SEO Analyst and blogger outreach expert at ClickDo Ltd. & Expert at Building High Authority Local Citations, Also, I help Business Owners in the UK by flooding more Leads to their Business by ranking their website on top of Google for potential Keywords.

I'm an author and enjoys writing UK business blogs to help promote UK businesses online. You can also contact me for guest posting services as I manage over 100 top UK business websites.
Share to spread the knowledge!