4 Factors To Consider Before Taking a PPC Client On-Board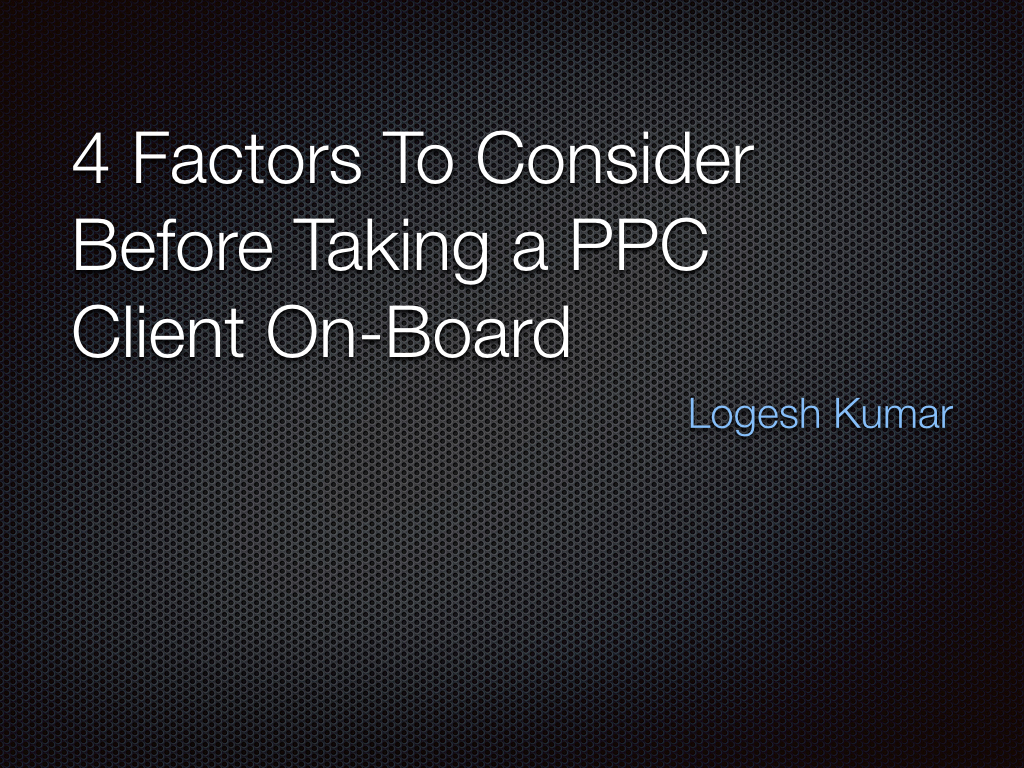 Think Twice! Not everyone would stick with you!
Value of Client Brand
This is going to be the First factor to consider while taking a PPC Client on-board. You should know the reason first. Not every company would be ready to spend money for PPC unless they know the value of the returns that they would get from Google AdWords. Further, when you take a Valuable Brand on-board, the possibility that they would spend longer will be high. This in turn gives you a higher ROI for your time being spent in setting up their Ads and managing them.
Money they pay
Yeah! It the cash that you get in hand. Even if you client would stick for 10 years, there is no point in charging just $100 per month. Instead, focus on high retainers for your projects and allocate time accordingly.
Longer they stay
The Longer they stay, the higher the ROI for your time being spent. Maintain a good relationship with brands who are ready to burn the money for long runs and have deep pockets. This could help you and your agency to scale up in the right direction.
Amount of work involved
This is one of the crucial factor, still it gets at the end of the article. There is a catch — Even if there is huge amount of work involved, if you feel that the above 3 Factors are satisfied, you are good to go. The only reason is — all the strategic plans and setup is an One time activity and it just requires fine-tuning and maintenance.
Other Engaged works
When a brand looks for PPC, they end up consuming a wide variety of services like Search Engine Optimisation, Website design and development and a lot more. Sometimes, the client will be more specific in requirements like Page Speed Optimisation and CDN Integrations. Anyways, you should consider the ROI of other services even if you take them on a low retainer for PPC works.
Cheers!
Share to spread the knowledge!