Why Ranking #1 on Ads is Harmful Sometimes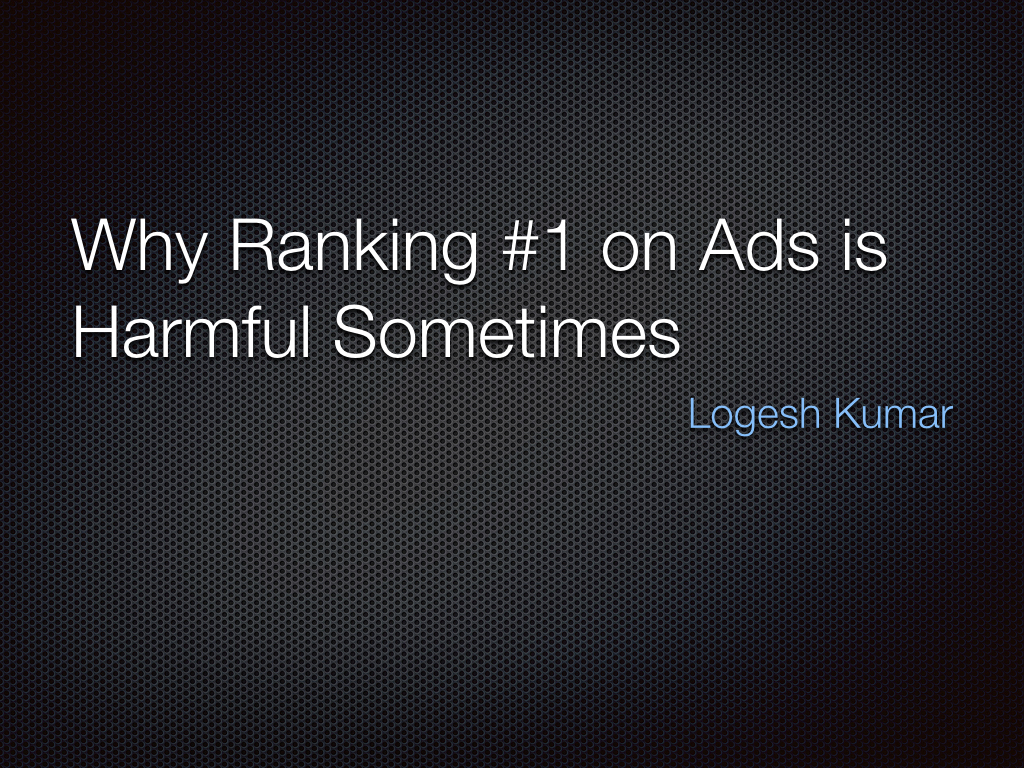 Being #1 Always is not recommended.
Every person who runs a PPC Campaign will blindly believe that ranking #1 will fetch them a lot of quality traffic. But, thats not the case in the recent days. Ranking Number One is sometimes dangerous and drains your money easily. This is caused due to various factors, that I have listed below:
Painful Competition:
It's not something new that I am showcasing. It has been into existence for a long time and Google has already taken measures to prevent Invalid clicks. When you are running on tight budget with a heavy competition, you will be more likely to face the issue of your competitors clicking on your Ads. This would result in lot of unwanted Ads Spend. On the other hand, Google has taken lot of efforts to identify these clicks and mark them as invalid clicks automatically.
The difference on bid between Top Page Bid and First Position Bid:
This is again a game of numbers. You require lot of intelligence and market research data to play this game on Google AdWords. We should always place the bid between Top Page Bid and First Position Bid to ensure that we always get quality clicks from the most potential buyers. Again, this strategy varies from One industry to the other.
Content of the Ads:
On top of all, the content on the Ads play a vital role in getting the conversions. Consider, you are promoting an Ad to sell a product at $50. If the Market competition is around the similar price, you will definitely get a click to the Ads. But, If you are trying to sell the product at crazy price in your website — the user would bounce off and it does not make sense to run the campaign as a whole. Hence, the Ad Content and relevance to the website plays a vital role in gaining leads being at #1 position (or) in top 3.
Need a Campaign Audit?
If you require a PPC Campaign Audit, fell free to get in touch with us right now!
Share to spread the knowledge!