5 Business-Booming Ways PR Agencies Improve UK and London Businesses
If you have a UK or London business, why would you work with a PR agency? PR agencies can dramatically increase your business' traction and bring you to levels of success that you never thought imaginable.
You might have trouble reaching an audience. Your ads may seem strange, cheap, and just isn't attracting potential buyers. Honestly, your business will not survive if it isn't reaching a large group of people. It'll be hard to expand if your brand isn't reaching people's awareness, especially in a positive way. But luckily, PR agencies know exactly what to do to get your business the visibility it needs.
But, what does a PR agency do? And, how can they improve your UK or London business?
First off, PR agencies:
Don't buy ads

Don't use billboards

Don't write stories for reporters

Don't write cute phrases to persuade people to buy products they don't need
What can a PR Agency Do For Your UK or London Business?
They promote businesses and individuals via editorial coverage. PR agencies do what is known as "earned media" or "free media" – which are stories that go on websites, magazines, newspapers, and on television. What they don't do is "paid media" such as websites
PR agencies and ad agencies essentially have the same goal in mind, which is to promote clients, whether they are businesses or individuals, and make them seem as relevant, honest, important, and as valuable as possible. Yet, these two types of agencies do this in different ways. Paid advertisements can appear quite skeptical about potential customers. But articles, a television presence, social media, and having other businesses promote a business give your UK or London business the advantage of having validation from other business, social proof. This is seen as more favorable and will make your business more attractive.
How Will a PR Agency Manage Your UK or London Business?
A PR agency does fantastic work that can dramatically raise your brand's influence. People will gravitate towards your business after being constantly aware of what it can do to their lives. But, what does all this work involve? What do they do that'll drive your business? Here are some of the tactics that PR agencies use to help your UK or London business.
Write press releases

Write speeches

Create pitches that send them directly to journalists and publications

Create special events for outreach

Do extensive and informative market research

Grow business contacts through networking and sponsoring at events

Copywriting and blogging

Making public relations strategies

Using social media to increase brand awareness
Any UK or London business should work with a public relations agency if they want to secure their business, enhance or build their reputations through multiple media. The best PR agencies can analyze any business, the voice and positive messages of ut, and create a message that can make positive and attractive media stories. Agencies know the marketplace, as well as their client.
5 Ways a PR Agency Will Improve Your UK or London Business
More Leads.

Due to covering multiple media outlets, your business will be massively visible and will reach to a larger pool of people that can potentially be customers or clients.
Better Employees.

A good business reputation will attract more qualified and quality employees. A good PR strategy establishes your business as a leader and increases your reputation to those who want to work for the best.
Better Brand Identity and Clear Message.

A thoughtfully made PR strategy produces a clear understanding of your company's key messages and brand. It won't only be clear but better made to suit multiple forms of media.
Save Money.

You don't need to spend money on paid ads that don't have the same power as advertisements through "free media".
Be seen by potential acquirers.

If your goal is to be seen by a larger firm, then working with a PR agency is a requirement. Visibility in all media outlets is necessary, and a PR agency can give you awareness and reach you need to be noticed.
At ClickDo, our number one goal is to give your UK or London business the visibility and exposure you need to succeed. ClickDo is one of the most trusted and reliable digital marketing firms in the whole country and would be honored to work with you.
We've helped countless business in London and all around the UK, don't you want an advantage against your competitors?
Contact us to see how our PR team and other services can build your business and create a breakthrough towards your success.
Author Profile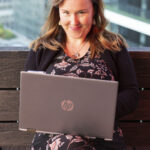 Blogger and Educator by Passion | Senior Online Media & PR Strategist at ClickDo Ltd. | Contributor to many Education, Business & Lifestyle Blogs in the United Kingdom & Germany | Summer Course Student at the London School of Journalism and Course Instructor at the SeekaHost University.