Top 5 Tips For Hiring an SEO Agency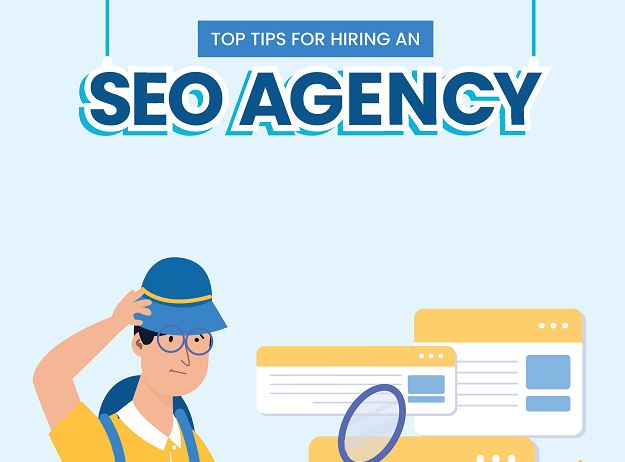 When it comes to hiring an SEO agency it can be a tough decision because there are so many to choose from. 
So here are some of our top tips for when you hire your next SEO Agency.

The Top 5 Tips For Hiring an SEO Agency
1. Make sure they have experience and case studies
You want to be sure that the agency you are going to work with has got top rankings in the search engines with other companies. 
Preferably you want to find agencies that have had success with companies in your industry because this will make it easier for them to get success for you.
You should do your due diligence and call these companies and ask them in person what their thoughts are about this agency, as this will give you a more accurate picture.
2. Don't go for a cheap deal to save money
When it comes to SEO time is money, so the quicker you can get your website to the top of the search engines – the quicker you can get the lion's share of the customers. 
Most people click on a top 5 result so if you are not there then you are losing out to your competition.
So you want to invest a good amount into your search engine optimisation efforts because it will pay off quite quickly once you reach the top of the search engines.
If you go for a cheap deal to save money then it will take a lot longer to get to the top and the opportunity cost of missing out on all those free customers every day will more than outweigh the cost saving of a cheap deal.
3. Make sure they use White Hat SEO techniques
SEO is expensive so the last thing you want is to get to the top of Google and then your website gets penalised because of using dodgy tactics to get you to the top.
So you want to know that the way your agency gets results is strictly in a white hat manner so that when they do get to the top – it means you will stay there.
4. Have good SEO goals
You want to be clear with what you are looking to achieve by doing SEO on your website. 
Are you looking to boost revenue for specific services, are you looking to build your brand awareness or are you looking to build your email list or free trial participants?
There are many reasons to do SEO, so just make sure you are clear with what you want because this will define the strategy from the beginning.
5. Take your time in choosing your SEO Agency
Hiring an SEO company should not be a quick decision because it is the basis of your future online success. 
You wouldn't just buy the first car or house that you found, you would naturally do your research. 
It is the same for hiring an SEO agency, you want to do your research, take your time, have conversations with several different agencies and ask them good questions.
Good Questions To Ask SEO Agencies
What SEO processes do you use to rank websites and why do you use them?

What will you do to improve our search engine rankings on our specific website?

Have you worked on similar websites and what were the results?

What kind of reporting do you do, and how often do you send a report?

How many hours per month will you be working on our website?

What are the payment options and is there any extra fees on top?

Can I cancel at any time?
Some Search Engine Statistics
Google currently holds 92% of the total search engine market share
57% of B2B marketers stated that SEO generates more leads than any other marketing initiative
75% of people never scroll past the first page of search engines.
70 to 80% of people ignore paid search results, choosing to only click on organic search results.
Related SEO Blog Posts You May Be Interested In
10 Tips on How to Tell Your Business Story
Can You do SEO Yourself? – How to Save Money and Rank on Google
Best SEO Course Online for Beginners
How to Rank Higher on Google. 32 Steps to Get Your Website to the Top of Google
A Guide For Small Business SEO
Author Profile

I take care of ClickDo Ltd. SEO Clients - I help businesses grow online with the latest SEO services & digital marketing strategies. Personally, I like to work with a small number of clients and focus intensely on those projects. This allows me to have the time to constantly be keeping up with the latest trends in Google.