How to find the best Dental Marketing Company in UK?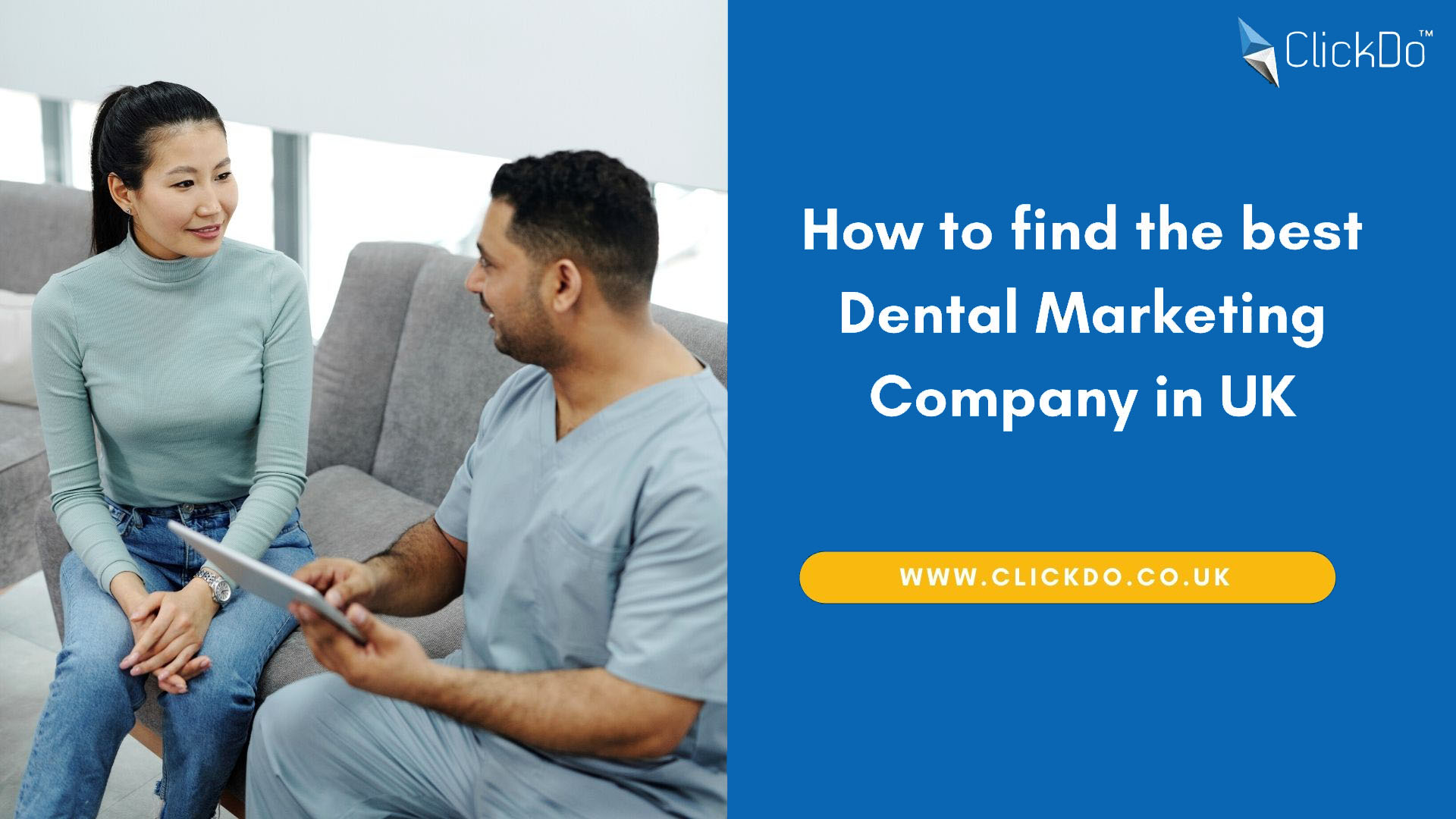 About Dental Marketing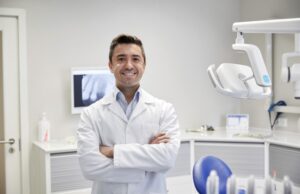 In UK, the need of dentists is increasing day by day. There are many orthodontic and the cosmetic clinics all around the country operating in different verticals. Even the number of clinics are increasing day by day. Hence if you are a dentist in London and if you are looking to stand out among your competitors, than you need to make sure that you choose the best dental marketing company in UK to flood leads to your clinic.
Dental marketing involves lots of strategies like,
Digital Marketing for dental clinics and the cosmetic clinics is a definite go to option for you to drive more potential traffic to your website. Not only for dental clinics, but for all the businesses in UK online marketing is mandatory to drive potential inquiries to the business.
Why you need online marketing for you dental clinic?
The usage of the internet and the online mediums like Google Search, Social Media Platforms are increasing day by day in this modern decade. If you take any normal people, they will be using the Google search to look for any service or to buy any product which they are in need of.
For example, If anyone is trying to take Invisalign treatment. Than he/she may look to know more details about it like how the procedure will take place, cost involved, pros and cons. Hence they are more likely to get on to Google search and get more details on that.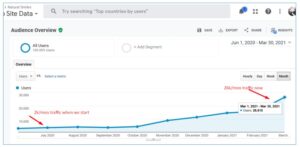 Online marketing is the only way that you can make sure that your website is infront of the right audience. When it comes to dental marketing, its not about just ranking for the core money keyword and driving traffic.
Its all about providing more informative content on the website about the treatments that you offer and making the users to really feel the potential about your clinic. In health niche, more the info you provide about a particular topic, than there are more chances for the increase in inquiry rate.
Organic SEO for Dental Clinic by ClickDo
We at ClickDo have vast experience in working in the dental marketing niche. Dental marketing experts Fernando Raymond and Dinesh Kumar VM have closely worked in many dental websites in UK like Natural Smiles, Angel Smile, Angel Orthodontics, Muswellhill Smile and many more. ClickDo SEO experts have delivered the best SEO results for all the dental niche websites.
For example, you can have a look at below image where our experts have improved the organic traffic from around 2k to 15k+ per month within 6 months for Natural Smiles website.
This is just the beginning of this SEO project and later the team worked on to improve the organic traffic to 80k to 1 lakh visitors per month from Google search alone within a year.
Below image shows the current ahrefs traffic stats of the Natural Smiles website,

Organic traffic value of the Natural Smiles website have raised to sky high after the organic SEO works from ClickDo SEO team.
ClickDo SEO Experts, Fernando & Dinesh have worked very strategically on this SEO project and ranked the Natural Smiles on number of spots for the highly competitive terms like Invisalign cost, veneers, partial dentures, etc.
Below image shows some of the many keywords for which our experts have ranked the site on top of Google Search results,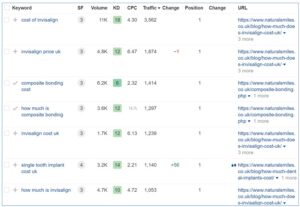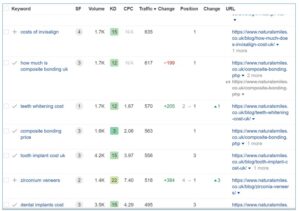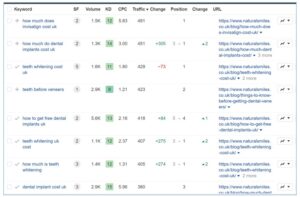 As you can see from the above screenshots that we have ranked the site organically number one for highly competitive and commercial terms by outranking some of the really premium dental niche websites in the UK.
On top of all, for some of the core keywords the Natural Smiles site is ranking on featured snippets and in the knowledge panel. Below are some of the many circumstances where the site is ranking at top spot for the premium and competitive search terms on Google SERP's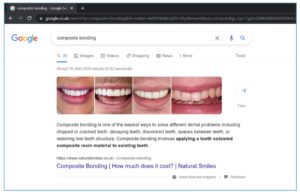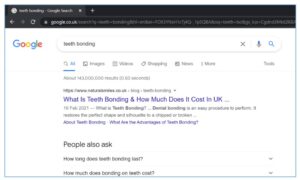 From the above images you can see that for some of the keywords we have ranked the website on the featured snippets and the knowledge panel. This is the level of SEO that ClickDo deals with and delivers the client.
This is how the SEO works for the dental niche websites. If you are planning to start SEO campaign for your dental or any niche websites, than you book a free consultation with the SEO experts team and ClickDo and get a clear picture about what is needed before starting the SEO for the website.
The main thing to note about the SEO at ClickDo is that we focus on the conversion rate and not just ranking and driving organic traffic to the site. Our ideal goal is to really identify the keyword intent and the user search intent and then optimize to the perfection.
Deep keyword research will be done based on the core money term and the content marketing strategy will be planned based on that. Link building and the content marketing is one of the core factor in SEO which decides the ranking of a website. We will chose the keywords and blog titles to correlate with each other and rank on top of SERP's.
Why you need Google Ads for dental clinic along SEO?
Well, this is the common question that you may have in the mind before moving into the paid campaigns. When it comes to SEO, it may a take some time to rank a website and it's not done in overnight. If you are planning to start SEO for a new website, then it's recommended to also plan some budget for Google Ads to get the leads flowing from the day one. This is one of the prime reason to focus on Google Ads in addition to the organic SEO.
Secondly, if you take your mobile device and search for any potential terms like "invisalign" or any other treatment. Than you will see first four search results will be paid search results by Google Ads, followed by map results and then the organic SEO results.
Here normal users are more likely to click on the Ads and land on a particular website. Hence if you are really planning to dominate the dental niche or any business niche, you need to allocate some budget for Google Ads even if you rank on top for the potential search terms on Google.
On top of all, the main benefit about the Google Ads is that you will start getting traffic from the day one of starting the campaigns whereas in SEO it will take slightly longer. But SEO will work in long run whereas Google PPC will work until you pay to Google on clicks basis or impressions basis.
Google AdWords (PPC) by ClickDo for an Orthodontist in London
So far, we have showcased all the tactical and strategic SEO works done by ClickDo for one of the cosmetic dentist in London. Now it's time to show some stuffs about the paid campaigns by ClickDo for dentists in London.
ClickDo have Google Marketing experts who worked closely with many dental clinics in London and delivered the best results for them.
We have worked with many clinics for Google Ads and below we have shared one of the case study for you. Below image shows the weekly spend of a dental niche client for Google Ads with ClickDo.

Below are the list of keywords which we have targeted and drove traffic to the website and inquiries indeed.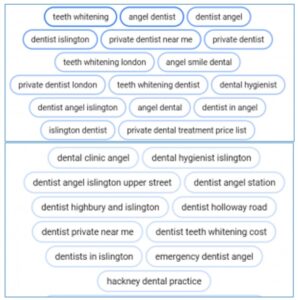 In Google Ads, you need to give importance to many things and make sure that the keywords are narrow targeted especially if you have quiet low budget.  Close campaign monitoring and the updates should be done every day to make sure that all goes well with the ads and the right users are targeted in the ads.
As a dentist, if you are planning to start a Google Ads campaign for your business website. Than you should be very clear with your goal and the strategy. You should be very selective with the keywords and the treatments you are offering. So based on that Google Ads consultants will plant the best paid campaign strategy for you.
How to choose the dental marketing agency for your website?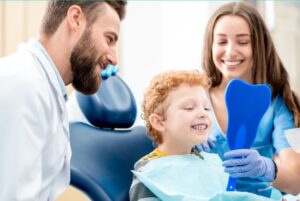 If you are planning to hire a digital marketing consultant or an agency for your website, then you should always make sure that you are going for the right person who are doing the best in your niche.  At ClickDo, we have plenty of experience in dental niche as we have worked with many clinics for both organic SEO and also for paid marketing.
While hiring an agency, you need to review all the past works by them and the results. Its always better to check the client reviews about the work done by them. This will give you clear picture of why you need to hire them and why not. Being best in the online marketing niche only comes with the proper strategy plan and the experience, hence you need to be more selective when hiring a digital marketing agency for your dental clinic.
Dental Marketing Company in UK – FAQ
1. Do I need online marketing for my clinic?
Yes of course, if you are in UK and running a dental clinic. Then online marketing is must for you to drive more potential organic traffic to your website and get more inquiries every day for the treatments that you are offering. Not only for the dental clinic, digital marketing is must for all the businesses in London to increase the revenue for their business.
2. Do I need both SEO & Google Ads?
Well, this is the common question that most of the business owners will have in mind. Ofcourse, you need to go for both if you are planning to really dominate your niche and grab the audience. SEO will help in long run but it will take some time for you to rank a website.
On the other hand, results are instant with Google Ads, but will get traffic only until you pay to Google. Its better to allocate some small budget for Google Ads even if you are planning to spend on SEO as well.
3. Do I need to pay monthly for Dental SEO?
When it comes to SEO, it's always a monthly retainer fee. SEO involves lots of investments, research, deep learning about the niche and implementation to drive the best results. Normally SEO will be charged as a monthly retainer fee by the agencies.
4. Will I get free consultation before starting the digital marketing for my dental website?
At ClickDo, we offer the Free SEO & paid marketing consultation for all the businesses. During this consultation call, we will gather the complete requirements from the clients and will suggest the best online marketing strategy to drive more leads for the business. Our experts will work closely to make sure that you are getting the best results once the campaigns are started.
5. How long will SEO take to rank my dental website?
When it comes to SEO, the ranking factor depends on various factors. Hence the time frame for a ranking a business website is not fixed and it may vary based on the niche, keyword competition, website authority and many more factors. There is no fixed time frame to rank any website on Google Search.
If you are a dentist in London or any business owner looking for the proper digital marketing agency for your business. Then you can hire the ClickDo SEO experts to get best online marketing results for your dental niche website. You can book a Free consultation today with one of our consultants by visiting https://www.clickdo.co.uk/contact-us/.
We will plan and schedule a one on one consultation with you and will share the best insights to improve your online business presence. Hiring the best dental marketing company in UK like ClickDo will make sure that you get more inquiries each day from online mediums like Google search.
Author Profile

I take care of ClickDo Ltd. SEO Clients - I help businesses grow online with the latest SEO services & digital marketing strategies. Personally, I like to work with a small number of clients and focus intensely on those projects. This allows me to have the time to constantly be keeping up with the latest trends in Google.