Why Your Website's Blog Traffic is Decreasing?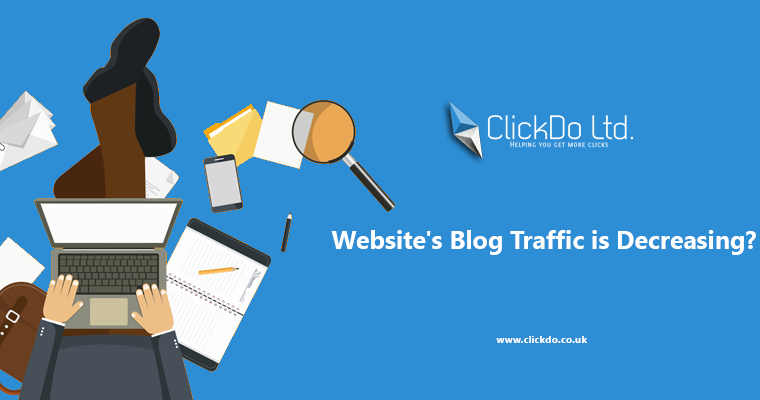 Most of the SEO people still believe the regular blog posting a website with proper internal linking is the best way to build a website with regular content that leads to regular traffic. It happens to work out for most of the experts since it's logically right approach for keeping your website live and show as it is. When your website's blog or even your whole website traffic starts to decrease then you must have a look around the blog you're writing and the strategy you follow to outreach others with the article. Today, we are here to discuss on where you actually lag in getting traffic for your blog.

Check Existing Blog:
Every website will have a blog article that gives you a regular flow of traffic by ranking on top of the search results for a competitive keyword. When a traffic drops, you must check such kind of blogs ranking status then find a solution to tweak and make the URL back to its original solution in SERP. If the blog traffic hasn't reduced because of a rank drop, then follow the below steps to boost them back in the graph vertically.
Better Usage Of Social Media:
Before sharing on social media, make sure your profile has the capable audience in numbers. Sharing for a sake doesn't make value for the time you spend of thinking hashtags. So, whichever the social platform it can be, build an audience for your profile. It makes sense when you share the article on social media.

Article for success:
Similar to the effective use of social media, an article you write daily must have a motive. The motive can be reaching a particular audience of a social media community, targeting potential keyword, writing on the current trend or anything else. Here, you can easily determine the success of the article by knowing the analytics/interaction on how well you have reached the targeted audience. When you start to understand your website's audience through analytics, you can write around that topic and get more attention.
Advertising and newsletters:
Writing an article daily and leave it as is won't help you to widen the audience. There should be some effort around the article to show there is such content exists with clear statements. This process can be through advertising, social sharing and sending newsletters to the list of email address you have it in your pocket.
Author Profile

Guest blogger and blogger outreach services expert and contributor for UK Tech Blog as a UK Tech Blogger, and one among The Vibrant #1 SEO Team in London. I Also work at SeekaHost as a web hosting services specialist and Guest blogger for SeekaHost UK

My Moto is Keep Pushing - Let The Dam Breaks And Spills Where You Want It To Be!
Share to spread the knowledge!