YouTube Marketing Tips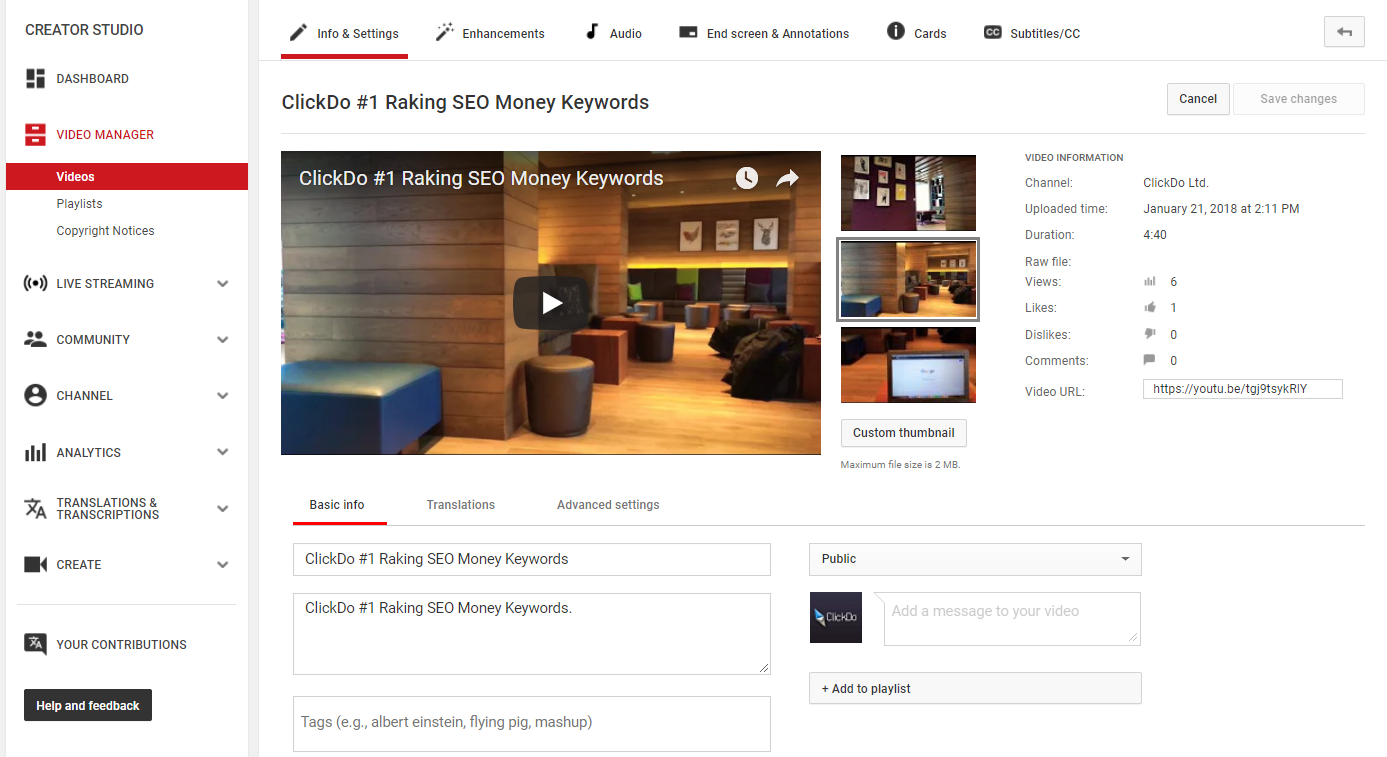 Optimise Your Videos For SEO:
A big mistake many businesses make is that they fail to optimize their videos for keyword searches.
Do keyword research for video topics just like you would for a web page. Many of your video topics will be focused on the informational searches people do on YouTube. Note that there is enough search traffic on YouTube now that Google added it as a category on Google Trends, so you can see that data exclusive to YouTube searches.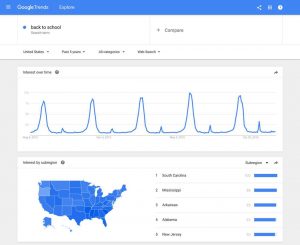 When you identify your main keyword target, you need to put it in the title of the video. This is done in with the editing tool on each video. Also try to use your keywords in the description section, and use keywords in the tags area.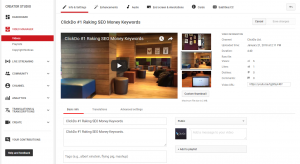 If you're video title is an exact match with your keyword, there is more chance of your video ranking higher up the results list. If the keyword you are trying to rank for is of low competivity then there's more chance of your video maintaining it's ranking. However if it is a highly competitive keyword then it all comes down to user metric; all of which can be viewed on the analytic tab underneath your video.
Watch Time
Likes and Comments
Average View Duration
The best thing to do is get user metrics up early with your new video. Share it across all of your relevant social media sites and get staff and friends to watch it, like and comment. If the keyword is more competitive you can even turn to influencers to get some links to the page. The search algorithm does not (yet) analyse the verbal content of the video, so the keywords and user metrics play the main role in how the video is ranked.
Create a YouTube Channel Strategy:
If your business is well suited to tutorials and FAQ's then YouTube Marketing can be a very effective tool for growing your business. Brand your channel with your logo, images and an introductory video to invite new subscribers in. Organise your videos into topics and playlists.
Embedding your video into blogs that got into further detail about the same topic. If you can optimise these well they will also be bale to claim their own spots on web searches.
Create a Call to Action:
Even though your videos are mainly informational, make sure you have a call to action that motivates people to engage with your business. Finish each video with an invitation to visit your website or contact you. Even more importantly, conclude the video with a suggestion that the next logical
step is to seek your help.
Include a direct link to your website at the top of the description. If your conversion goal is a phone call, include your number. You can also include your local address and links to your social media pages in the description.
In the editing set-up, add your logo for the brand overlay. Also, you can run a PPC overlay ad from AdWords to display on video with a stronger call to action: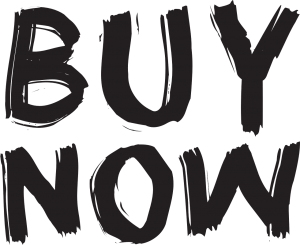 Best of all, YouTube videos will serve as a natural step in the buying path of your customers. You provide them a service by answering their questions while creating awareness of your brand's solutions. It's the best way to connect with modern consumers using the internet to learn new things and solve active problems, whilst also selling your services.
Share to spread the knowledge!