How Duplicate Contents affect Your SEO?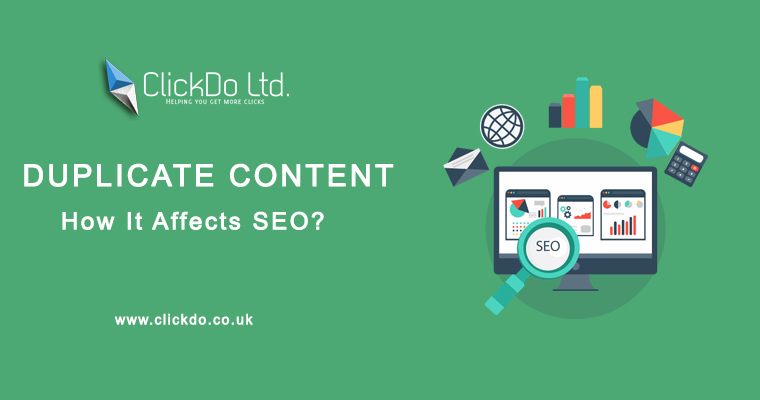 When it comes to SEO, Content is the first and the foremost important thing which you should more priority. Updating the site with the quality contents with the proper On-Page SEO will help you to rank your websites easily on Google.
Copied or Plagiarized contents will not help you to rank your website on top. Always have the high-quality content on your website without grammatical flaws.
How Duplicate Contents Affect Your SEO?
Usually, Google crawls the web pages and indexes them. Based on some ranking factors and the contents present in the site, Google ranks them on the SERP.
The main thing to note here is that the Google crawls only the web pages which have unique content.
If the site contains the duplicate content, the Google will just ignore those pages as the content is indexed by Google already from other web pages.
Even try to avoid duplicating the contents within your web pages. Spend some time and give more importance for content writing. Before publishing the content in the site make sure it is free from grammatical errors and its unique.
How Quality Contents helps your SEO?
When it comes to the content, it not only denotes the text content, but it also includes media files like images, videos, etc.
All these should be well optimized to make them rank well on the SERP.
Optimizing the images with the proper meta information and the alt tags will help in SEO. Also, try to embed the target keywords in the content.
Having target keywords on the Title, Meta Descriptions, Heading Tags and the image alt tags will help you to rank on the Google SERP.
Hence when you start optimizing the site, start with finding the duplicate contents and removing them. Updating the fresh contents on the website will help to improve the ranks on the SERP.
Author Profile

I'm an SEO Analyst and blogger outreach expert at ClickDo Ltd. & Expert at Building High Authority Local Citations, Also, I help Business Owners in the UK by flooding more Leads to their Business by ranking their website on top of Google for potential Keywords.

I'm an author and enjoys writing UK business blogs to help promote UK businesses online. You can also contact me for guest posting services as I manage over 100 top UK business websites.