How to find the right source for Guest Posts to get quality backlinks?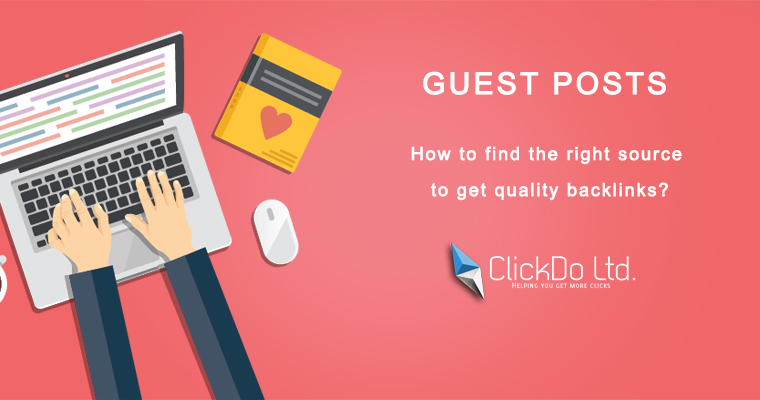 Well, Backlinks is the core factor of SEO which should be done in a more strategic manner to improve the ranks of the web page on the Google SERP.
Many people are selling guest posts from the nasty websites for the high price, Its difficult to find the right person to get the quality backlinks to the website. Here let's see some smart ways to find the right person for guest post outreaching.
Use Facebook Groups:
Facebook is used by most of the people around the world, There are tons of groups in the Facebook for Guest Post outreaching and for getting the paid backlinks.
Use the groups effectively on Facebook and get connected with the right people,
This will help you to get some SEO tips for you from them and also quality guest posts indeed.
Use other online platforms:
Not only Facebook, there are many other online platforms like Legiit, Konker, Fiver, etc where you can find the right people selling the guest posts for you.
You can go through the profile of the people who are offering paid guest posts and can review the client feedbacks. Based on the client reviews you can choose the right guest post seller.
Finding the right website:
Most of the people would search for the high domain authority site for getting the backlinks, but it's not the case.
Don't give more importance to the domain authority, instead give check whether the site is spam free and it is indexed by Google.
Links from the spammy website will spoil all the SEO works that you have done so far,
Hence it's important to check the quality of the sites before getting into the action.
We at ClickDo offer the Guest Posting services from all the relevant niches. Our websites are well indexed by Google and its spam free. If you need paid guest posts, just drop a mail to dinesh@clickdo.co.uk.
Author Profile

I'm an SEO Analyst and blogger outreach expert at ClickDo Ltd. & Expert at Building High Authority Local Citations, Also, I help Business Owners in the UK by flooding more Leads to their Business by ranking their website on top of Google for potential Keywords.

I'm an author and enjoys writing UK business blogs to help promote UK businesses online. You can also contact me for guest posting services as I manage over 100 top UK business websites.