How to Crush Google Display Network Ads for Small Business in London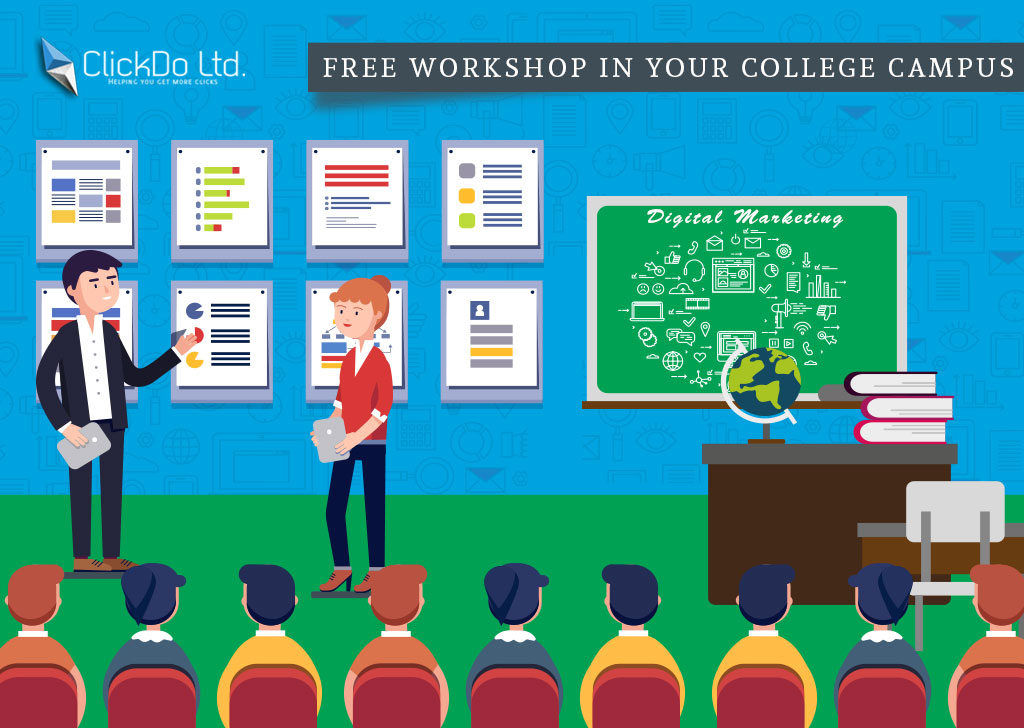 Google display network marketing is the best when it comes to branding of a business! At ClickDo, we give priority for attention to detail when it comes to Brand Building with Google display network. We populate the ads over all the display network supporting sites which are highly authoritative in nature. These sites include newspaper sites, ebooks, magazine websites, niche relevant blogs and much more that are relevant to the business + relevant to people who are engaged with the business (intent-based targeting / remarketing).
Below are some samples we have created for the Workshop that's organised by ClickDo Dynamics in India.
The Above designed images will be uploaded to Google AdWords (renamed to be Google Ads) will help us reach more targeted customers in the region.
How does the targeting work in Google Display network Ads?
The targets are based on customer (also referred as "user") behaviour and search patterns as identified by Google and we have certain filters in Google Display network targeting. Once the targets are set up properly, the ads will start showing to the right audience. Based on the image designs, CTA and Text on the Ads + Content relevancy, the CTR will change.
For the ads to be successful, you should have a proper Target and CTA on the ads that psychologically triggers people to click on the ads as soon as they see the ads. Once the people click on the ads, we should lead them to proper landing pages.
Author Profile

Logesh Kumar, Senior SEO Consultant at ClickDo Ltd. Get connected on Google+.
Share to spread the knowledge!